GORE® Automotive Vents for Electronics
Our venting technology for electrical and electronic modules equalizes pressures while blocking entry of water, automotive fluids and contaminants that could damage sensitive electronics or degrade component reliability.
Contact Us
United States
+1 800 346 7391
Australia
+61 2 9473 6800
Scandinavia
+46 31 706 7800
South America
+55 11 5502 7800
United Kingdom
+44 1506 460123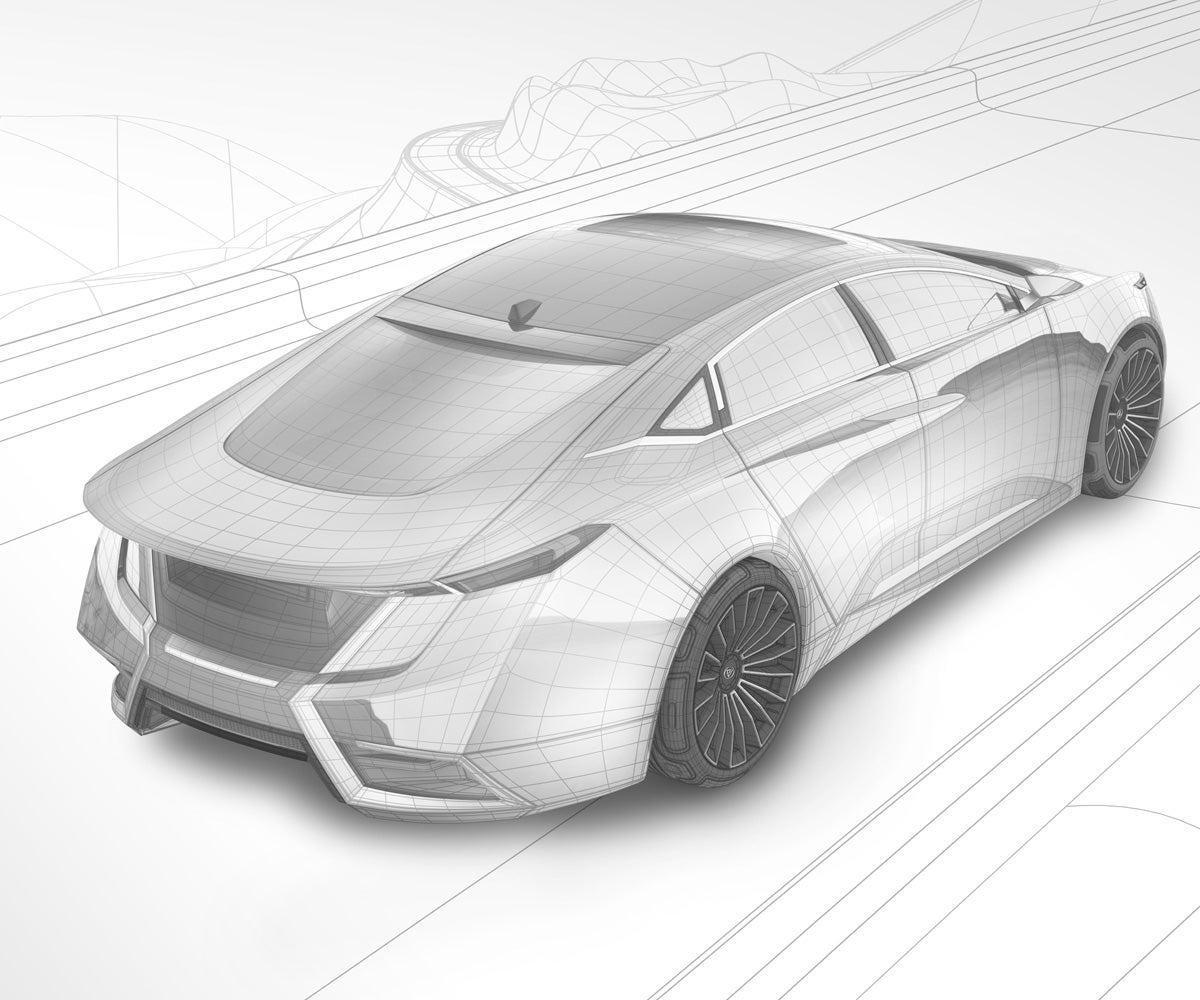 GORE Automotive Vents for Electronics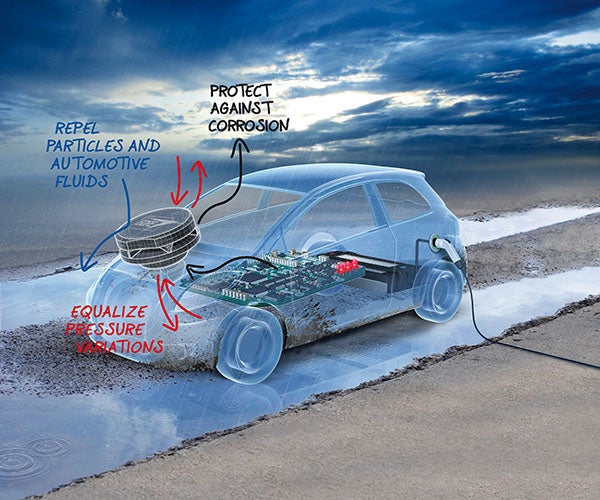 An overview of venting electronic components for hybrid, EV and combustion-powered vehicles. Charts quantify how GORE Automotive Vents protect against damage from thermal shock, altitude and temperature changes, and heat build-up. Scenarios include engine start-ups, driving, and aftereffects of engine shut-off.
English (U.S.)
All Resources For GORE® Automotive Vents for Electronics
Overview
Electrical and electronic modules (EEMs) are integral to the systems performance of today's conventional, hybrid and electric vehicles. These sensitive modules are essential to keep control units, sensors and actuators, motors and hybrid/electric components functioning accurately and reliably for the long term, despite ongoing exposure to harsh operating conditions.
Whether mounted under the hood, or near the undercarriage, EEMs require reliable protection from extremes of temperature and pressure; from water splashes, sprays or deep wading; and from damaging automotive fluids and dust, dirt and road debris.
GORE® Vents reliably withstand these hazards, durably protecting EEMs from damage, degradation or premature failure in harsh or extreme environments.
They effectively block ingress of rain, sleet, snow, dust, dirt and debris. They rapidly and continuously respond to pressure differentials, quickly equalizing over-pressures and vacuums. This protects the integrity and longevity of seals, as well as preventing water and contaminants from being drawn into the module.
What makes GORE Vents so effective?
Our vents benefit from the proprietary GORE™ Membrane. Its microporous structure allows air and gases to pass through freely, so pressures are equalized, and moisture diffused, before problems arise. Yet the pores of this membrane are 20,000 times smaller than a water droplet, so it blocks entry of liquids, as well as fine dust and particulates.
Field-proven, in all regions of the world
Hundreds of millions of GORE Vents are in use in EEMs across global automotive platforms, because they:
Rapidly and continuously equalize over-pressures and vacuums created by environmental changes… whether the vehicle is moving or parked.
Effectively diffuse moisture to avert condensation challenges.
Reliably block water, harsh automotive fluids and particulates from entering housings and damaging electronic components.
Offer a complete portfolio of venting solutions, with Snap-Fit, Adhesive and Weldable constructions for virtually any electrical or electronic module.
For more than 20 years, we've partnered with global OEMs and Tier-1 suppliers to advance the reliability of electrical and electronic control units, sensors/actuators, motors and components for hybrid/electric vehicles. We have technical support and testing centers in the US, Germany, Japan, Korea and China, so our application engineers are easily accessible – and ready to work in close partnership with your design team, from product concept through manufacturing integration.
Product Comparison
As a qualified automotive partner, Gore delivers advanced venting technologies in multiple configurations for diverse automotive electronics applications.
Our portfolio of vents for Snap-Fit, Weldable and Adhesive installation offers you a choice of performance options and sizes, to meet your specific application requirements.
To see what's available, start with this overview, then see our data sheets for more detail. Or contact us: our engineering team can help you identify the right venting solution for your application.
A Complete Venting Portfolio
Mechanically rugged and easy to integrate.
Standard Series: withstands typical automotive fluids and continuous temperatures up to 125 °C, with short-term spikes up to 140 °C.
High Temperature Series: for long-lasting resistance to chemicals and mineral oils even after extended exposure to temperatures up to 150 °C.
High Airflow Series: has 5x the typical airflow of our Standard Series, for very large components/electric motors/batteries for hybrids.
Compact Series: robust protection in a low profile design, for extremely small components. Scannable Digital Matrix Code (DMC) for 100% airflow check and enhanced traceability.
Save space, install easily and securely, and provide lasting protection for sensitive electronics.
High Airflow Series: uses a multi-layer laminate construction to deliver our highest airflow and good chemical resistance. For use in typical operating temperatures from -40 °C to 125 °C. Available as cut disks in bags.
High Temperature Series: offers our highest temperature- and chemical-resistance, in our thinnest format. The 100% ePTFE construction withstands operating temperatures from -40 °C to 160 °C. Available as cut disks on rolls.
Small and light weight. Install easily, bond securely and have high roll-off, to maintain airflow.
High WEP Series: These 100% ePTFE all-membrane vents provide our highest level of protection and durability in the harshest conditions. Available in four sizes, for small-to-medium enclosures.
High-Airflow Series: These laminate vents provide our highest airflow, for faster pressure equalization. Available in three sizes, for medium enclosures.
Applications
For each set of challenges that affect control units, sensors, actuators, motors and hybrid/electric vehicle components, Gore offers qualified venting solutions. All our vents are extensively tested and evaluated in both laboratory and field conditions, to ensure they will perform consistently and reliably…meeting your expectations, and those of your customers.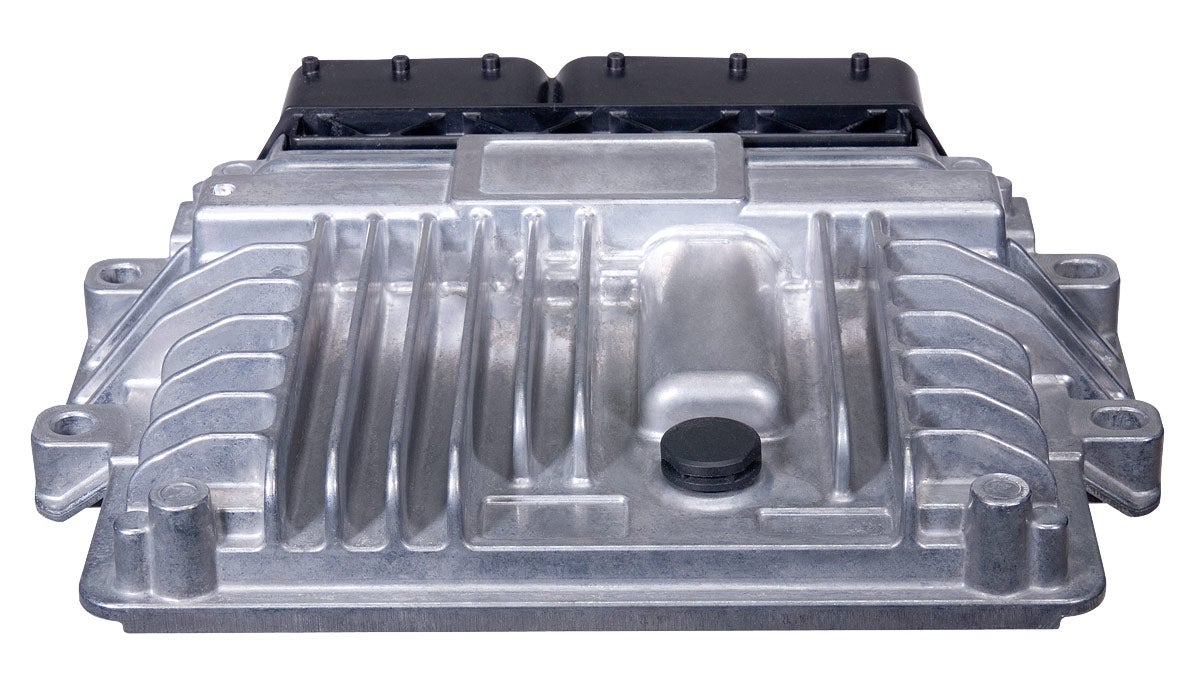 Engine Control Units
High-value control units are challenged by harsh under-hood environments, where these sensitive units are exposed to temperature extremes and contamination by automotive fluids or water spray. Gore's Snap-Fit Vents AVS 14, 67, and 200 excel at protecting critical engine control units from environmental contaminants, while providing rapid air exchange to ensure long-term venting reliability.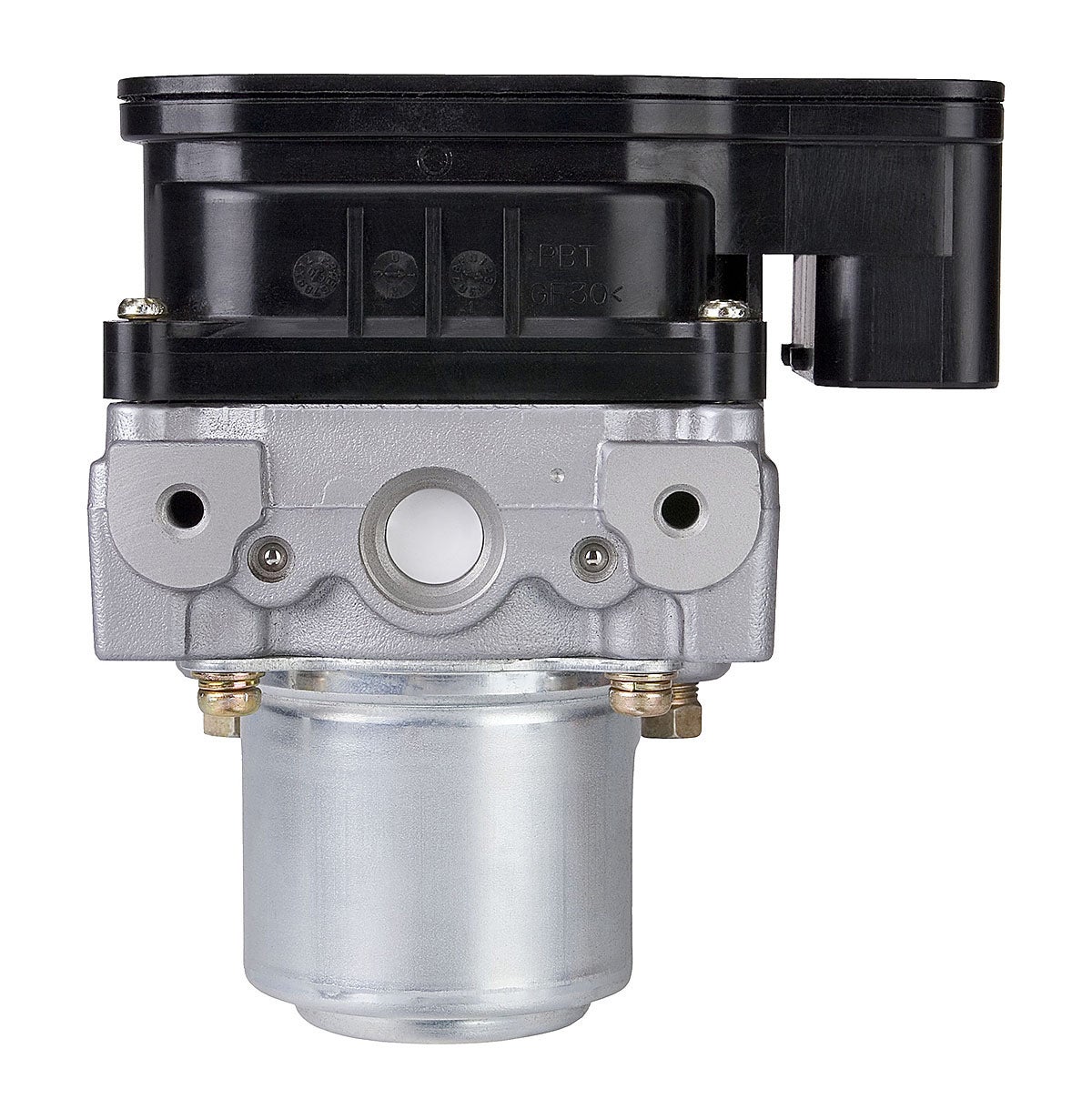 ABS Control Units
Safety-critical ABS control units must be vented reliably for the life of the unit. Exposure to temperature fluctuations created by the engine block or exhaust system, or normal under-the-hood contaminants, can cause ordinary vents to fail. GORE Automotive Vents—engineered specifically for these applications—are performance-tested to ensure reliability and longevity. Our Weldable and Snap-Fit Vents effectively equalize pressure and block contaminants, reducing warranty issues.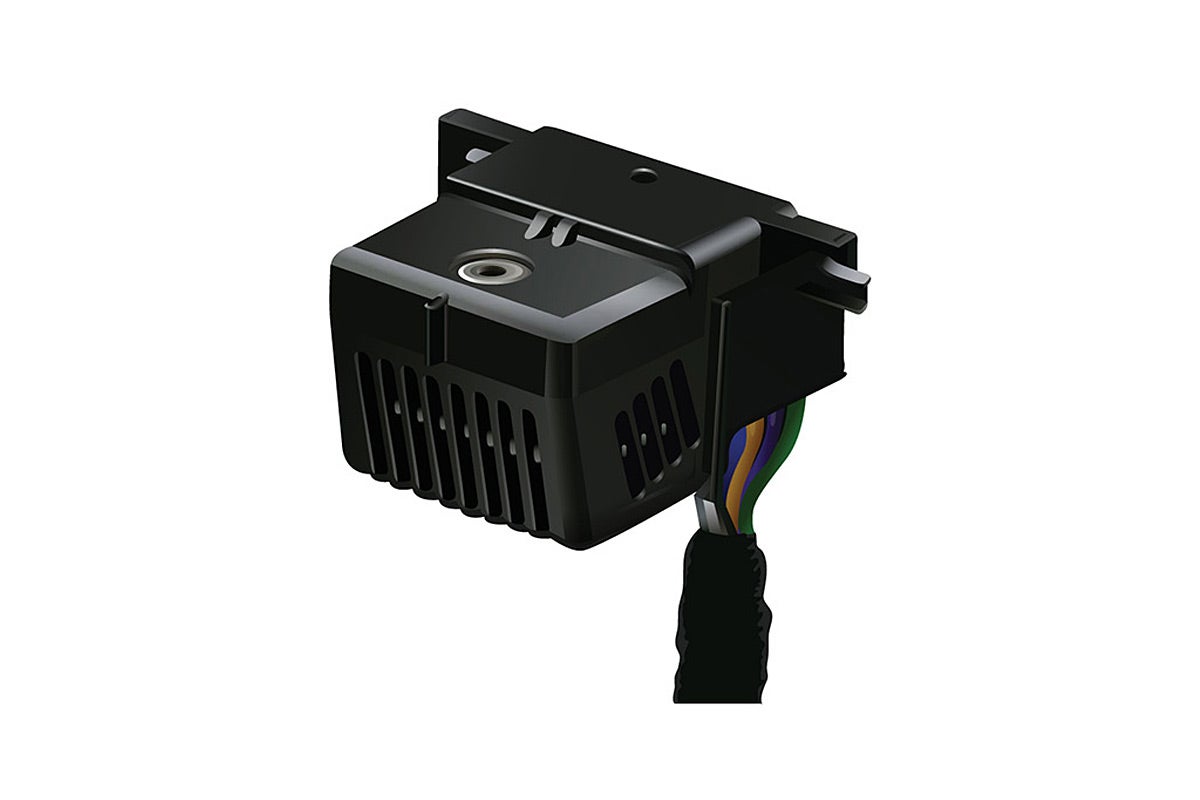 Humidity Sensors
For sensors to quickly respond to changes in ambient conditions, they must have consistently high airflow and high moisture vapor transmission rates. Rapid pressure equalization is also essential for maintaining accurate readings and for preventing sensor failure that can cascade to component or system failure. Our High-Airflow Adhesive and Weldable Vents facilitate rapid response in humidity sensors for higher performance and customer satisfaction.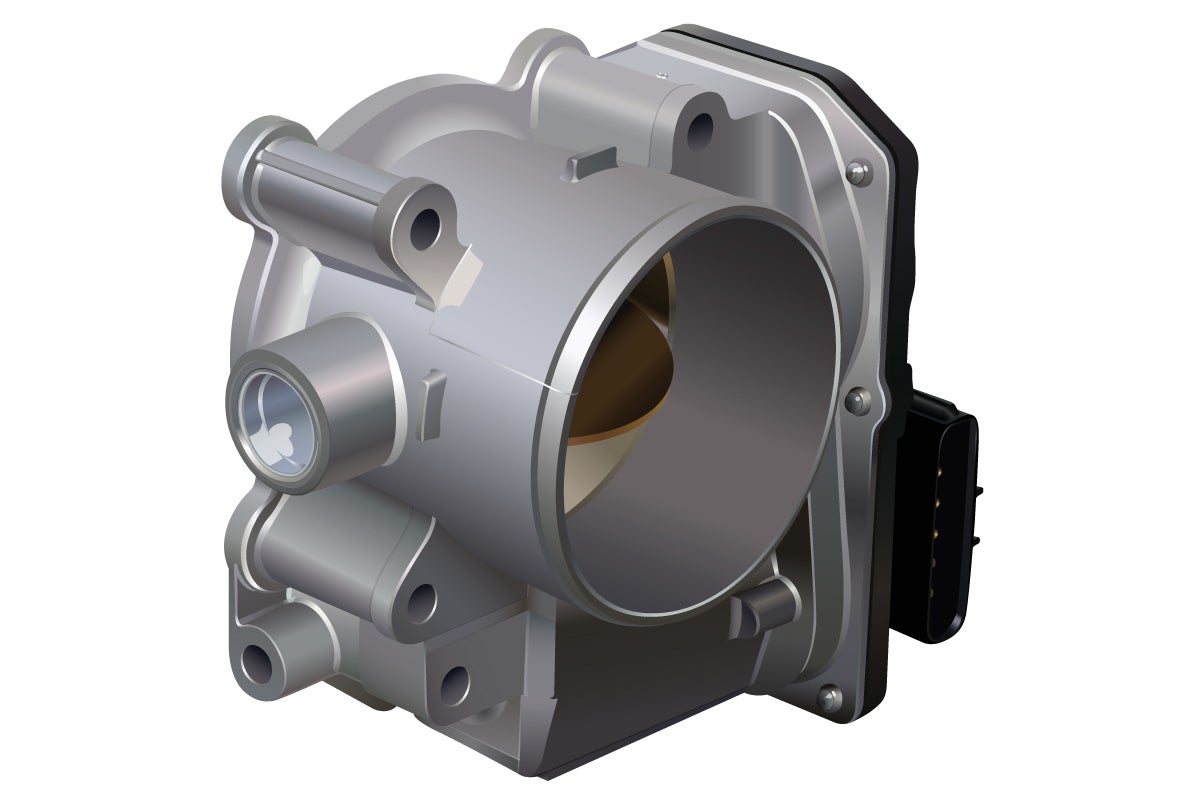 Position Sensors and Actuators
Proximity to hot engine parts exposes sensors to extreme temperature fluctuations as well as aggressive under-hood gases and fluids. Either can cause erroneous readings or outright sensor failure, and subsequent component or system failure. Even our small-diameter Adhesive and Weldable Vents rapidly equalize pressures, so position sensors and actuators consistently deliver accurate readings. And they are chemically inert, for long-lasting protection against highly-aggressive gases and fluids.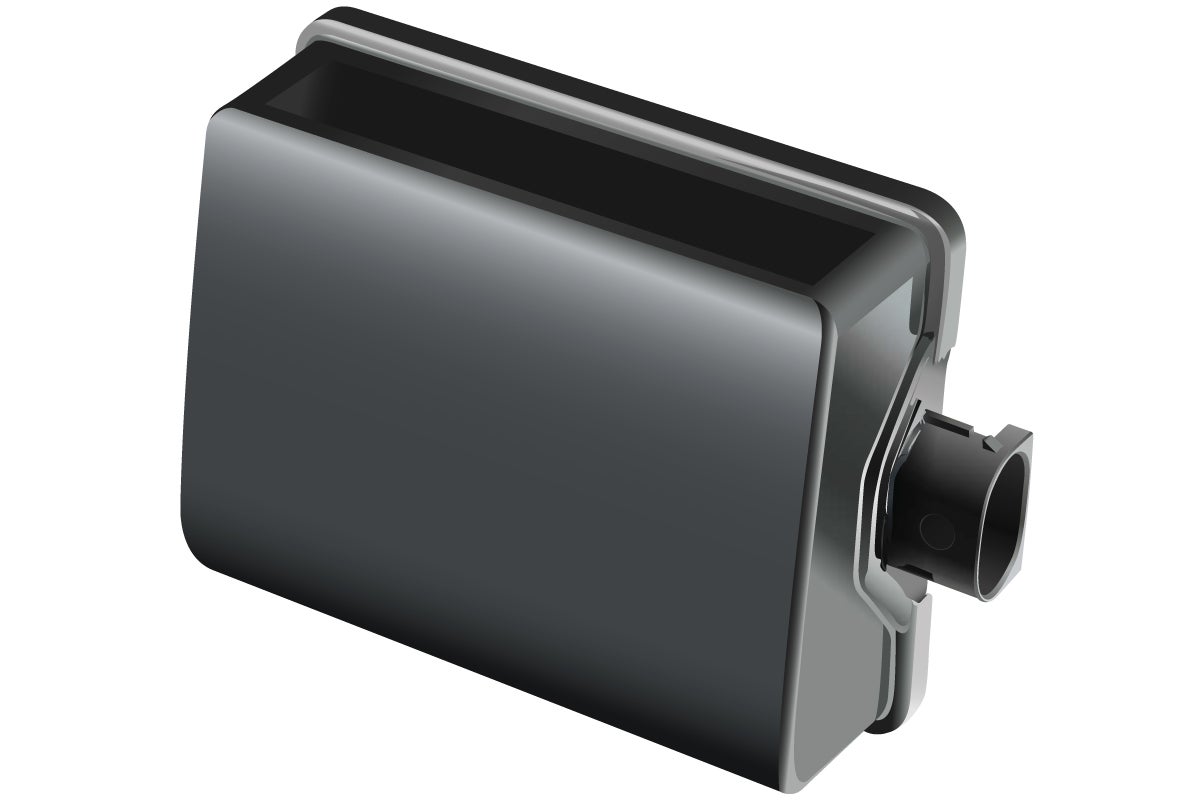 Radar Sensors
Radar sensors face the rigors of the road head-on. Typically mounted near the front fascia or bumper, they must survive weather extremes from ice to rain to heat waves, and road hazards from puddles to grit, oils and mud. GORE Adhesive and Weldable Vents provide superior protection, effectively repelling water, oils and particulates, to reliably protect sensitive radar equipment from water and harsh road contaminants – for the long haul.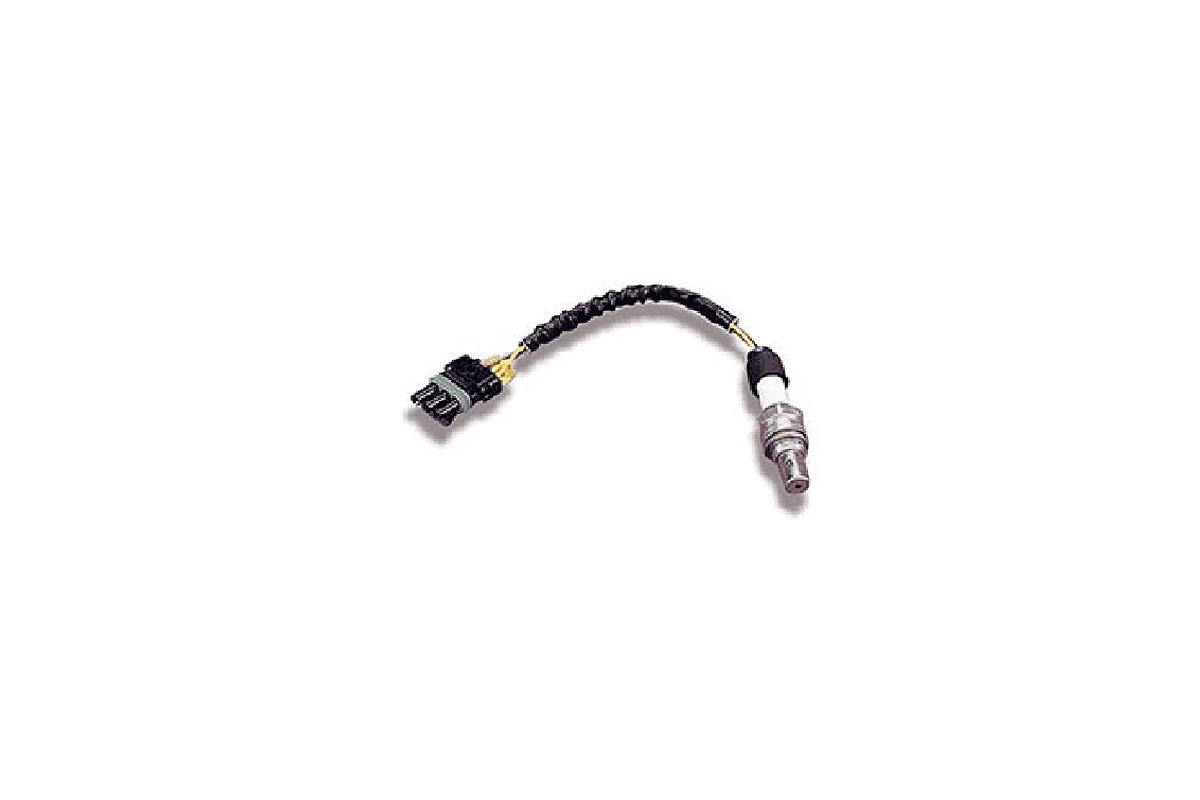 Oxygen Sensors
To withstand operating temperatures that can exceed 250 °C, oxygen sensors require extremely efficient venting with high airflow for rapid pressure equalization. At the same time, the vent must effectively protect the sensor from being contaminated by water, dirt, and other particulates. Our high-temperature oxygen sensor tube vents are specifically engineered to perform in just these conditions. Made of 100% ePTFE, they are designed, tested, and proven to provide rapid response and reliable protection, even in temperatures above 250 °C, and in harsh operating conditions worldwide. Contact your Gore representative for technical information.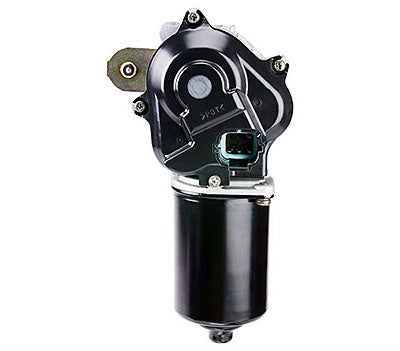 Wiper Motors
Wiper motors are critical to driver safety, yet their durability can be threatened by anything from extreme weather to owner-applied cleaning agents or high-pressure steam jets. In an increasingly cost-sensitive environment, OEMs require more effective venting to protect and extend the service life of wiper motors, reducing warranty claims. Gore has a portfolio of weldable venting solutions that are engineered to preserve peak wiper motor performance, more cost-effectively.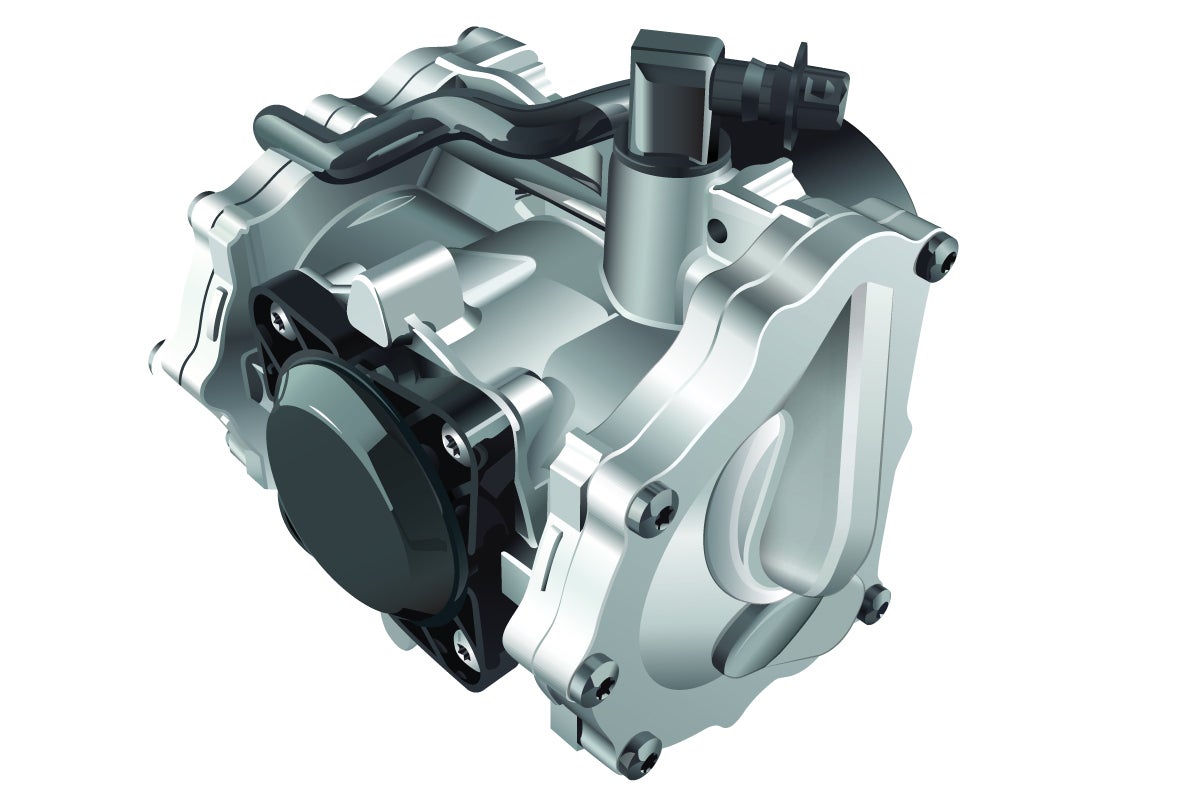 Electronic Pump Motors
Emission and fuel-consumption considerations are driving the transition from belt-driven mechanical pumps to electronic pumps. However, sensitive electronics require more protection from under-hood hazards like extreme temperature differentials and exposure to automotive fluids or high-pressure steam spray. Gore's portfolio of High-Airflow vents are engineered to manage rapid temperature and pressure changes while effectively reducing ingress from water, fluids, and other contaminants. Their proven performance protects electronic pump motors more reliably for fewer warranty claims.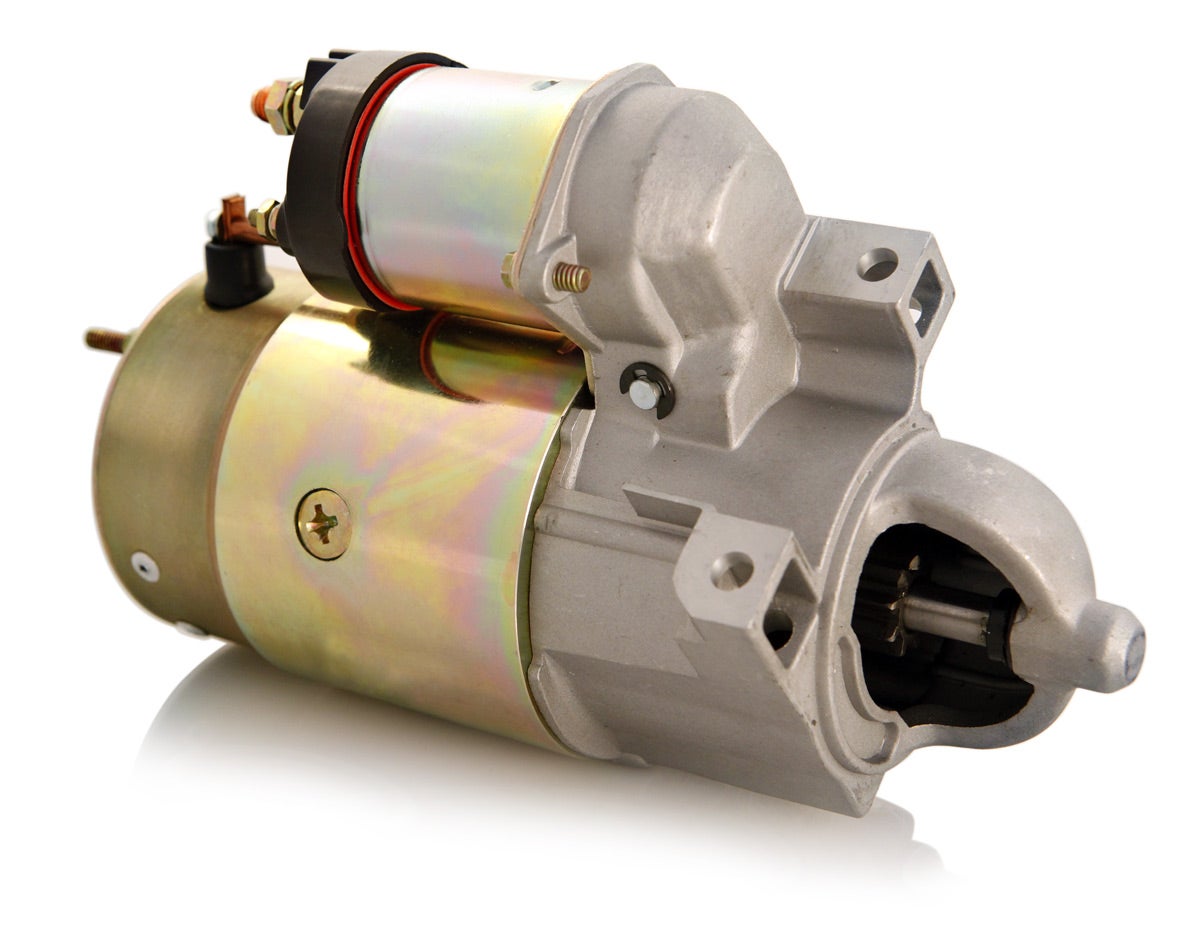 Starter Motors
Starter reliability is always crucial, especially for "start⁄stop" systems, which cycle much more often than older designs. To perform reliably time after time, these systems require advanced protection –from large temperature differentials as well as from automotive fluids, dirt, and other particulates. Our durable Adhesive and Weldable Vents provide long-lasting protection for starter motors exposed to harsh under-hood conditions and road-debris hazards.
Converters ⁄ Inverters
Converters ⁄Inverters often require large-volume housings. Advanced, high-airflow venting is required to protect sensitive electronics against internal heat buildup and premature failure. While liquid-cooled housings can effectively reduce internal temperatures, they also increase condensation. Again, advanced venting is the solution. Gore Adhesive Vents all-membrane High-Airflow Series effectively reduces condensation and rapidly equalizes internal pressure as environmental conditions change. Our vents also provide a reliable and durable barrier against contamination by fluids and particulates.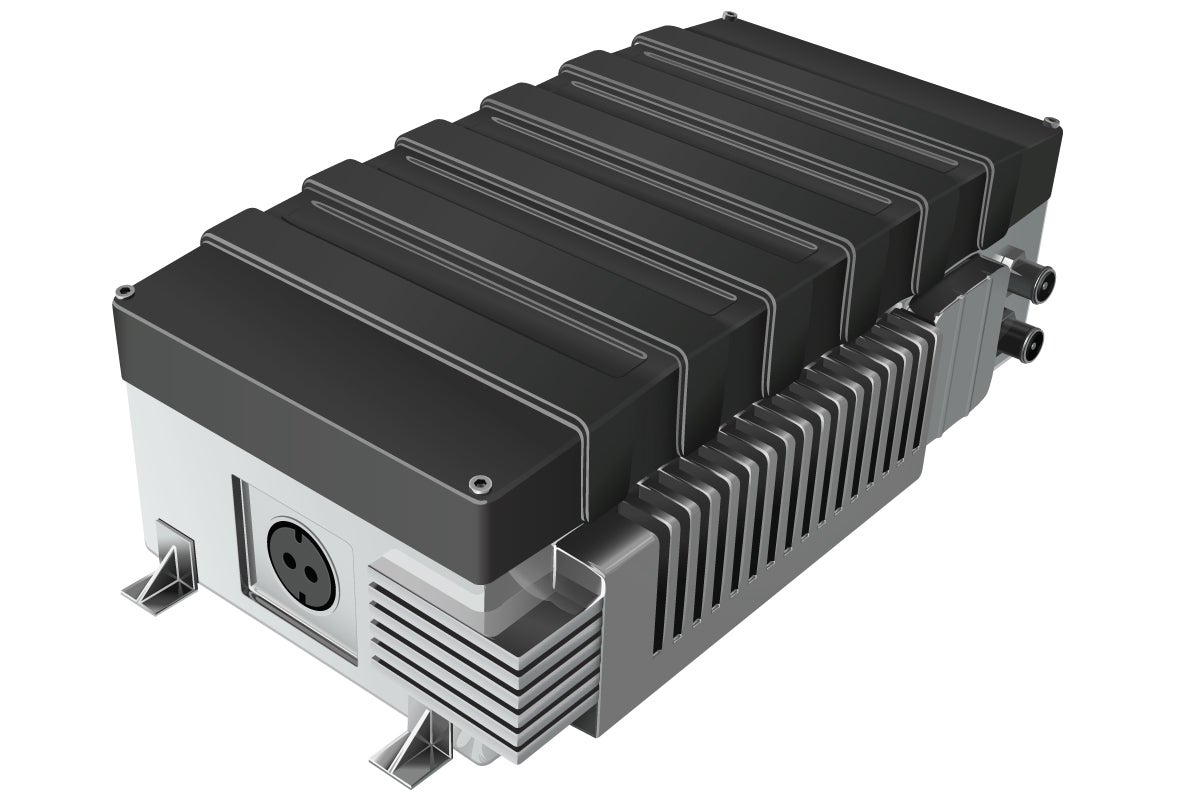 Chargers
Chargers' high voltage/amperage creates high temperatures within the housings, and the resulting pressure differentials can stress seals or fatigue the housing itself. While a ruggedized housing can address this issue, it complicates design and increases costs. Gore has a portfolio of High-Temperature Vents that equalize pressures rapidly and effectively while blocking environmental and automotive contaminants. They enable simpler housing designs that reduce material and production costs. And their proven long-term reliability reduces stress on seals and housings, to reduce premature failures and warranty costs.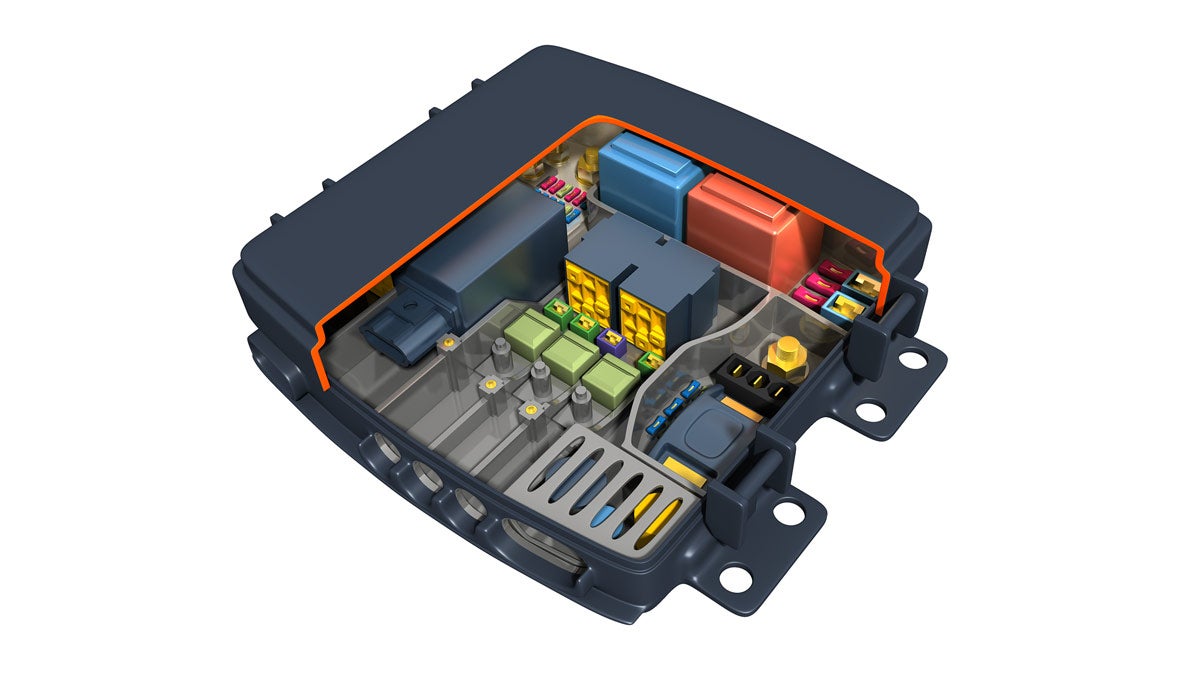 Power Distribution Modules
The power distribution module must provide "fail-safe" performance despite being mounted under the hood where it is vulnerable to contamination by oil and automotive fluids or cleaners. Internal pressure buildup is another area of vulnerability, especially when one large-volume module may contain several electronic power units. To preserve the performance of this mission-critical module, OEMs worldwide are turning to our Snap-Fit and Adhesive Vents. They effectively block contaminants from entering the housing, while providing rapid and reliable air exchange to manage pressure differentials.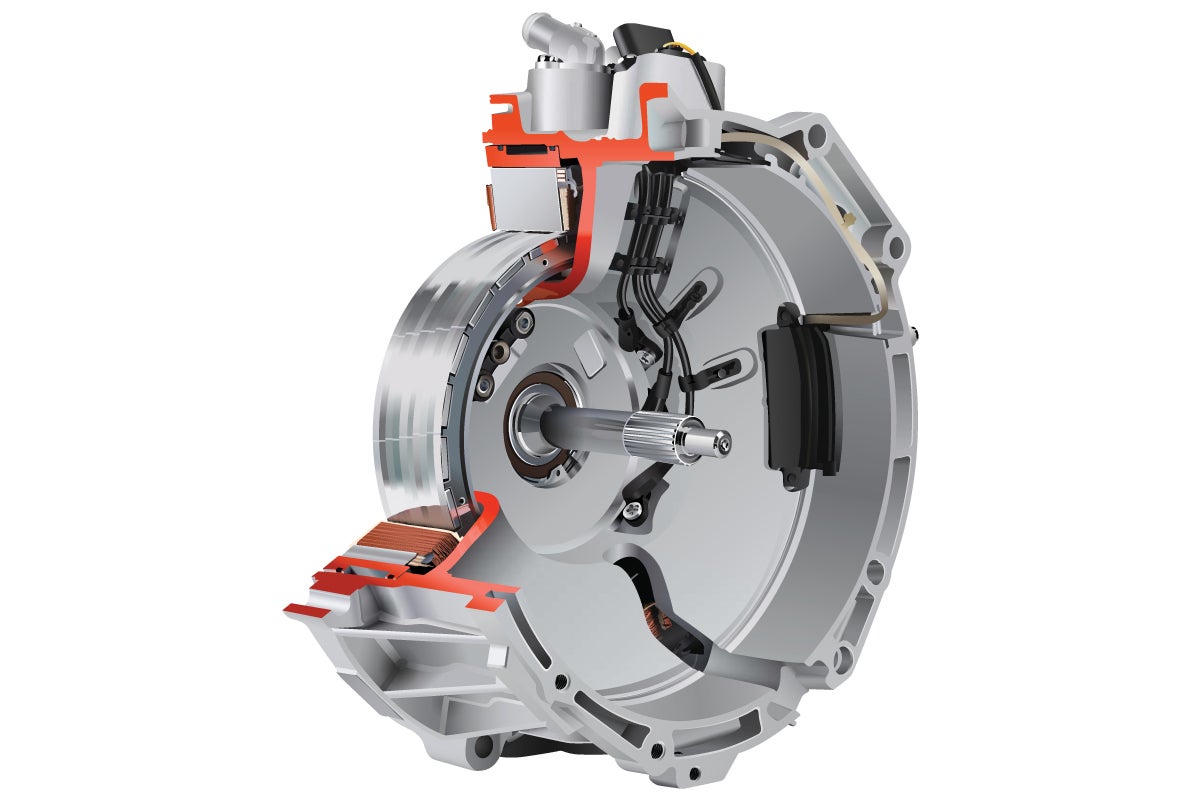 Electric Traction Motors
High-value electric traction motors are the heart of the propulsion system. They cannot afford to fail. Because they are mounted near road level, they are exposed to extreme environmental conditions and operating hazards that can range from ice, mud, and salt water submersion to gravel and road debris. Our Snap-Fit and Adhesive Vents deliver the advanced protection and reliable venting performance these high-value motors demand. They respond rapidly to pressure differentials and block contaminants that could compromise motor life.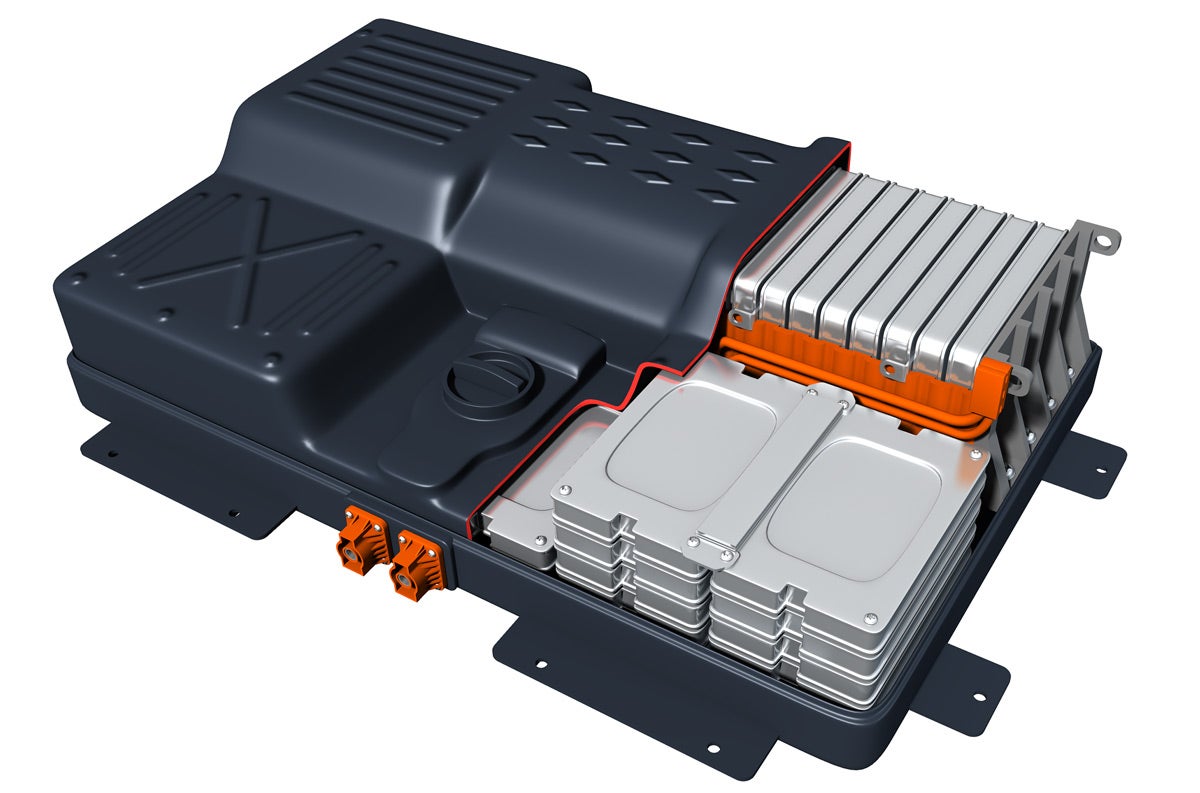 Battery Packs ⁄ Battery Boxes
The large internal volume of battery packs and boxes makes them extremely sensitive to temperature changes. These temperature changes can cause pressure buildups or vacuums that can stress seals and draw contaminants into the housing. Challenging environmental and operating conditions from automotive fluids to ice, mud, salt water and road debris, can further reduce battery pack longevity and performance. Our portfolio of High-Airflow venting products provides the optimal balance of pressure management and barrier protection, so unit designs can be simplified and light-weighted, material and production costs can be lowered, and warranty claims can be reduced.
Quality
Resources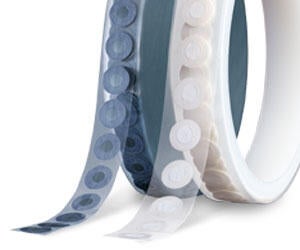 Data Sheets, Installation Guides, 223.24 KB
View all resources for GORE Automotive Vents for Electronics
Recent News
FOR INDUSTRIAL USE ONLY
Not for use in food, drug, cosmetic or medical device manufacturing, processing, or packaging operations.