GORE® Automotive Vents for Powertrain
Engineered to solve the challenges inherent in designing, routing and installing vents for axles, limited slip couplings, power transfer units and transfer cases for a global vehicle market, GORE Automotive Vents for Powertrain are a single solution designed to provide life-of-vehicle performance in harsh operating conditions while reducing overall system cost.
Contact Us
United States
+1 800 346 7391
Australia
+61 2 9473 6800
Scandinavia
+46 31 706 7800
South America
+55 11 5502 7800
United Kingdom
+44 1506 460123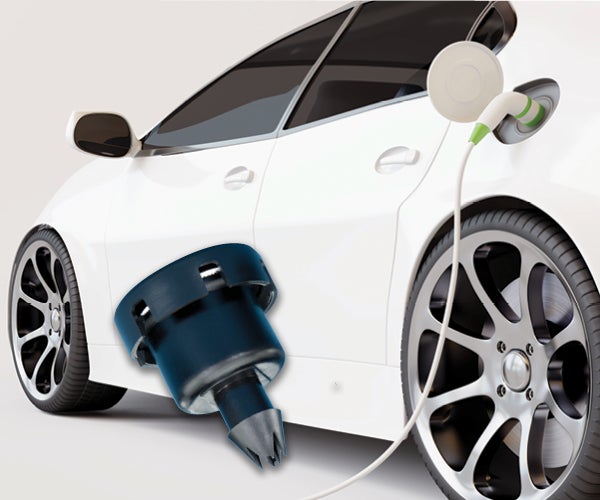 TOYOTA'S INNOVATIVE E-AXLE WITH LUBRICATED GEARS AND A HIGH-VOLTAGE E-MOTOR DEMANDED A VENTING SOLUTION THAT COULD SATISFY VERY SPECIFIC REQUIREMENTS. SEE HOW WE RESPONDED: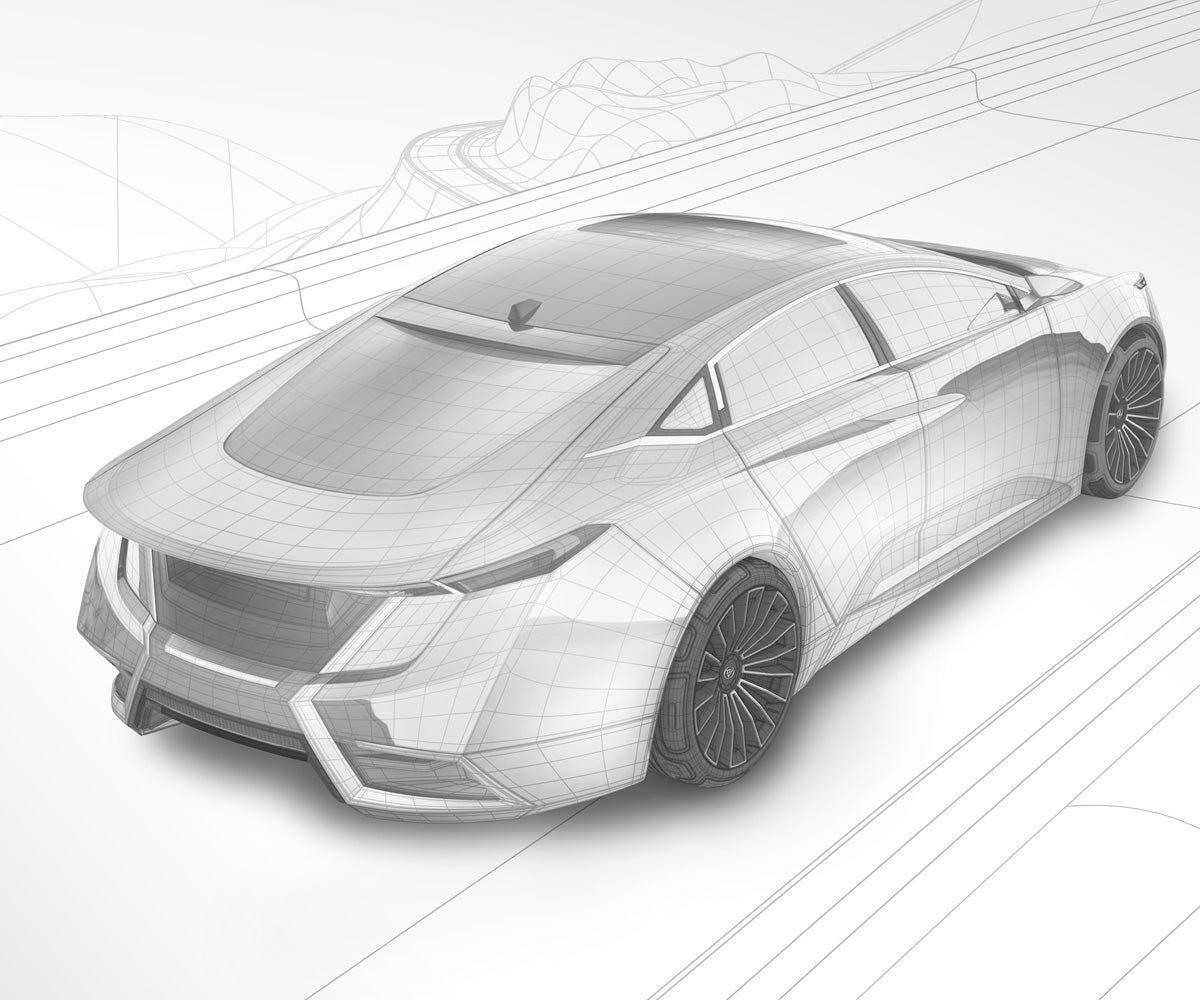 GORE Automotive Vents for Powertrain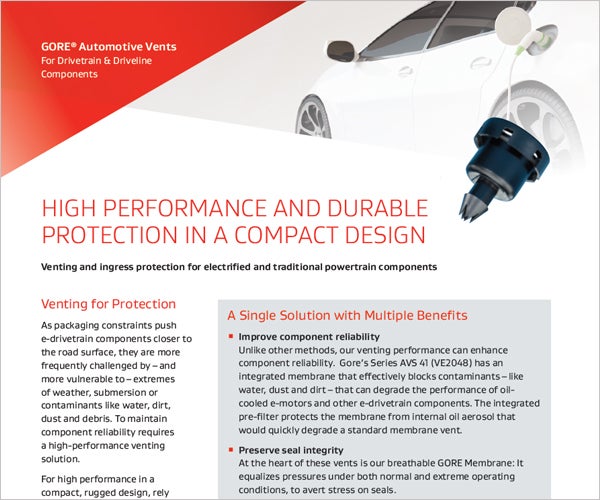 Designed for high performance in both electrified and traditional Powertrain components. These compact and waterproof tube-mount vents provide responsive pressure equalization and reliable ingress protection that complies with global OEM standards including water wading, vehicle rollover and fluid containment.
English (U.S.)
All Resources For GORE® Automotive Vents for Powertrain
Overview
A SINGLE VENTING SOLUTION THAT SIMPLIFIES DESIGN CHALLENGES AND REDUCES OVERALL COSTS
Axles, limited slip couplings (LSCs), transfer cases and power transfer units (PTUs) must perform reliably under rigorous conditions like splashing, submersion or weather extremes.
While other venting methods can protect against most of these conditions, they can also complicate the vehicle design, cause manufacturing issues, and increase labor costs. Validation expenses may also be higher if multiple designs are required. Other venting methods may also add to the vehicle's weight – making it more difficult to reach weight reduction and fuel economy targets.
GORE Automotive Vents for Powertrain Components deliver high performance in a compact, patented design that:
Blocks entry of environmental contaminants like dust, grit, dirt and mud
Prevents water intrusion by withstanding rain, sprays, splashes and submersion
This patented technology is also highly versatile: It's a single solution to multiple challenges inherent in designing, validating, installing and reliably protecting Powertrain components.
For your Powertrain components, Series AVS 41 (Product Number VE2048) can:
Improve protection
Unlike other methods, ours delivers reliable venting performance that effectively blocks contaminants – like water, dust and dirt - that can degrade performance.
Preserve seal performance
Only our vents have the breathable GORE™ Membrane. It effectively equalizes pressure under both normal and extreme operating conditions, averting stress on seals.
Reduce weight
When you replace conventional vent tubes with these vents, you can achieve significant weight savings.
Simplify design
Our compact vents "design-in" quickly and easily, with fewer parts, space constraints and engineering challenges than other methods. There is no need for complicated routing; no need to keep our vent opening "above the waterline."
Streamline validation
These waterproof vents can eliminate vent-related wading test "fails" and associated engineering redesign time.
Save on installation
Because our vents are fast and easy to install, you can save both time and labor costs.
Product Specifications
GORE Automotive Vents for Drivetrain and Driveline Components are extensively tested, evaluated and qualified to perform consistently and reliably.
AVS 41:
These rugged Tube-Mount vents reliably equalize pressures, block contaminants and meet global OEM standards for water wading, vehicle rollover and fluid containment.
Please view our current Data Sheet for a more detailed description and complete product and ordering information.
Quality
Resources
Recent News
FOR INDUSTRIAL USE ONLY
Not for use in food, drug, cosmetic or medical device manufacturing, processing, or packaging operations.