Overview
In the pharmaceutical industry, manufacturers must ensure the purity of their materials and the efficiency of their processes. Starting with the introduction of the GORE® LYOGUARD® Freeze-Drying Tray, a single-use bulk lyophilization container, Gore has developed many single- and multi-use products and process components for transferring, storing, filtering and drug processing.
We collaborate with manufacturers to design the solutions that fit their requirements for purity and help maximize process effectiveness. As with many Gore products, our life sciences solutions can provide high value by:
protecting and containing complex biologics
supporting speedy processing times
enabling secure fluid transfer and sampling
minimizing process disruption errors or issues
What differentiates Gore's life sciences solutions is our deep understanding of fluoropolymers, particularly polytetrafluoroethylene (PTFE) and its expanded form. By utilizing our materials expertise we can design products with properties like low extractables and resistance to chemicals and extreme temperatures – for solutions that perform efficiently and more reliably than alternatives.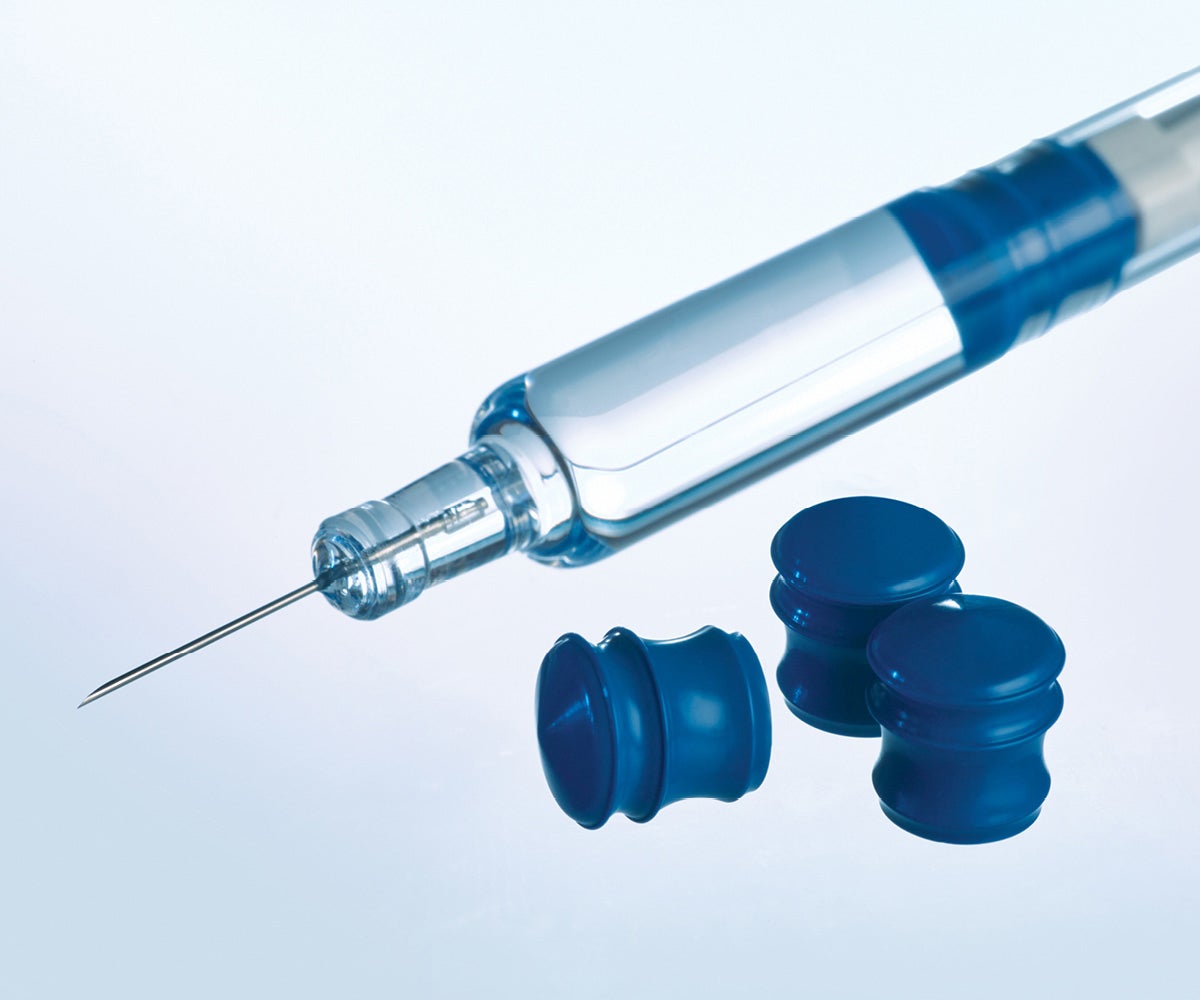 Silicone-free GORE ImproJect Plungers minimize the risk of silicone-induced interaction
The GORE® IMPROJECT® Plunger is designed to protect complex, silicone-sensitive biologics in pre-filled syringes. Our proven approach to eliminate silicone in glass pre-filled syringes enables low particulates—eliminating the risk of silicone particles and silicone-induced aggregation—while maintaining consistent delivery and consistent injection time with aging. Silicone oil is neither a raw material, nor used in the manufacture of the GORE IMPROJECT Plunger. Additionally, the plungers are designed to work with bare glass (non-siliconized) barrels and testing demonstrates no significant extractable compounds, due to our plunger's proprietary PTFE-based fluoropolymer barrier.
The GORE® Protein Capture Device for affinity chromatography uses the unique properties of a proprietary ePTFE composite combined with Protein A to fundamentally improve the purification process. Designed for drug discovery and screening, and process development applications, it provides significant capacity and speed improvements in the purification of monoclonal antibodies.
GORE® STA-PURE® Pump Tubing enables reliable peristaltic pump operation in challenging pharmaceutical and biopharmaceutical processing applications. As biopharmaceutical manufacturing changes to accommodate continuous processing, enabling technologies like peristaltic pump tubing must also adapt. Conventional pump tubing will be challenged to achieve desired performance goals such as long runs, elevated pressures, and rigorous CIP/SIP cleaning. GORE STA-PURE Pump Tubing, Series PCS, has been shown to perform in these demanding conditions.
The GORE® STA-PURE Flexible Freeze Container helps minimize the risk of losing valuable bulk drug substances during cold chain handling. Unlike other disposable storage containers which may become brittle after freezing down to -86°C, the single-use GORE STA-PURE Flexible Freeze Container uses a unique combination of PTFE composite film with low extractables and an innovative bag design to remain robust and resist breaks, cracks or leaks.
 
Good Manufacturing Practices
All Gore products for life sciences are manufactured specifically for use in medical device manufacturing or pharmaceutical settings and comply with regulations our customers may require. Depending upon those requirements, you will find products manufactured under Good Manufacturing Practices (GMP), ISO 13485 and ISO 15378 certifications; and/or regulations for food contact.
Contact Us
Americas
+1 800 294 4673
+1 410 506 1715
Europe
+49 89 4612 3456
+800 4612 3456
US
+1 800 294 4673
+1 410 506 1715
---
Drug Delivery and Packaging
Biologics manufacturers need pre-filled syringe (PFS) packaging solutions that both protect valuable drug product and offer optimal delivery performance. However, conventional PFS systems use lubricants like silicone that might put more complex and sensitive biologic drug products at risk. The GORE® IMPROJECT® Plunger eliminates the need for silicone in both plunger and glass barrel, avoiding silicone-induced particle formation and protein aggregation while still enabling needed device functionality.
Drug Delivery and Packaging
---
Single-Use Frozen Storage
In downstream bioprocessing, a common concern is the risk of losing product frozen in single-use containers during transport, storage or handling. Single-use GORE® STA-PURE Flexible Freeze Containers offer a new solution for bulk drug substance that protects container integrity with greater crack- and impact-resistance during cold chain handling. The proprietary, high-purity fluoropolymer container material has low extractables for added peace of mind.
Single-Use Frozen Storage
---
Chromatography
Traditional affinity chromatography technology has not kept pace with upstream process improvements, leading to bottlenecks and lower productivity in downstream purification.  GORE Protein Capture Devices with Protein A utilize a unique membrane solution that provides a binding capacity advantage at high flow rates to improve the speed of purification.
---
Lyophilization
Developed in consultation with the pharmaceutical industry, GORE® LYOGUARD® Freeze-Drying Trays contain product throughout the lyophilization process. These single-use, disposable trays minimize product ejection to reduce operator exposure to APIs and eliminate tray cleaning and validation costs. 
---
Peristaltic Pump Tubing
A failure during processing due to tubing rupture is just not an option. A significant loss of flow can be disruptive — manufacturers need consistent, repeatable and reliable results, every time. That's why GORE® STA-PURE® Pump Tubing products are engineered to meet varied process challenges: to reliably protect against ruptures even at high pressures… to resist aggressive chemicals… to deliver consistent flow rates in peristaltic pumps for days, weeks, or even months.
---
Microfiltration Media
Reliable and consistent operation of non-implantable devices and diagnostics is critical to maintain patient comfort and safety. Our Microfiltration Media solutions are designed to enable degassing, venting, and pressure equalization while containing and managing liquids. The superior quality of our materials allows for high-yield productions of non-implantable devices and diagnostics' cartridges.
---
Fluid Transfer and Sampling
The secure transfer and containment of liquids is paramount in pharmaceutical and biopharmaceutical processing. Gore offers a family of fluid transfer and sampling products to meet a variety of different pharmaceutical and bioprocess applications.
GORE Molded Assemblies are configured to individual customer requirements and may include platinum-cured silicone and thermoplastic elastomer (TPE) tubing, molded connections, unions and manifolds, clamps, and bottle top assemblies.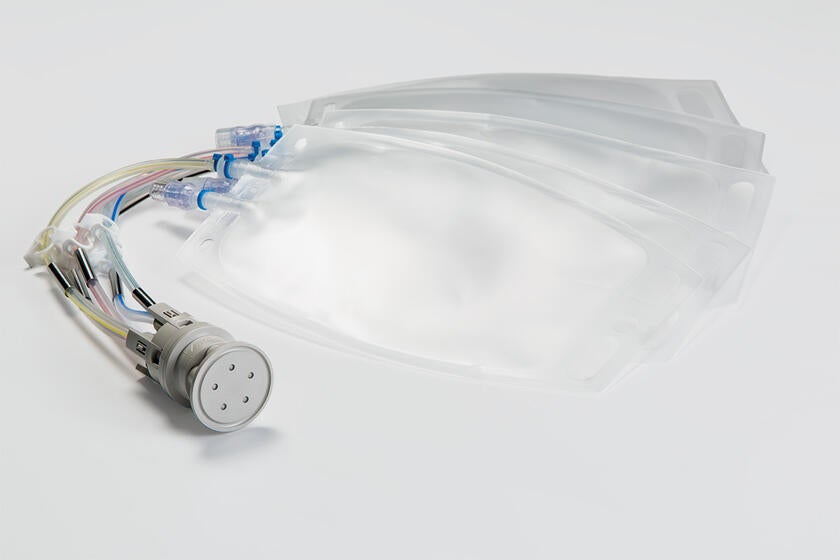 They may also include the GORE™ Aseptic Sampling Valve, a fully disposable, pre-assembled valve assembly that incorporates an intuitive lever-actuated design for simple and efficient operation.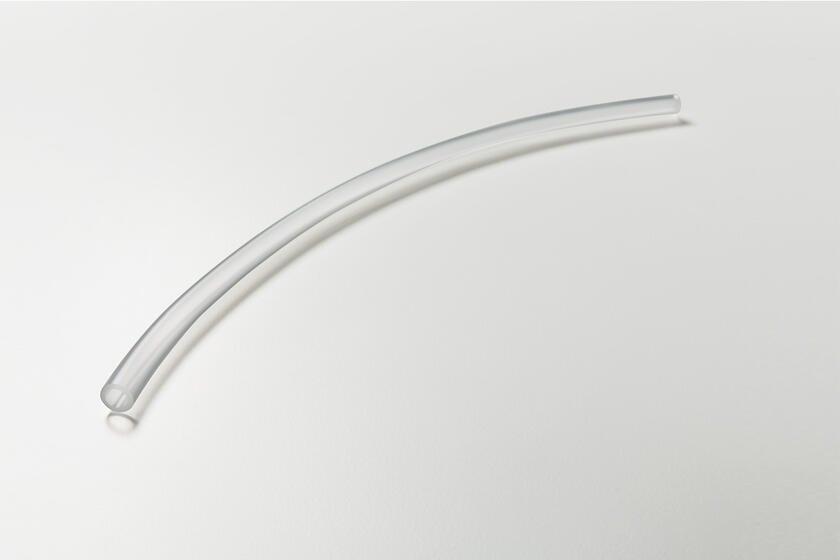 Over-molded and stainless steel end connectors can also be integrated into any of the GORE® TPE Tubing for added processing versatility.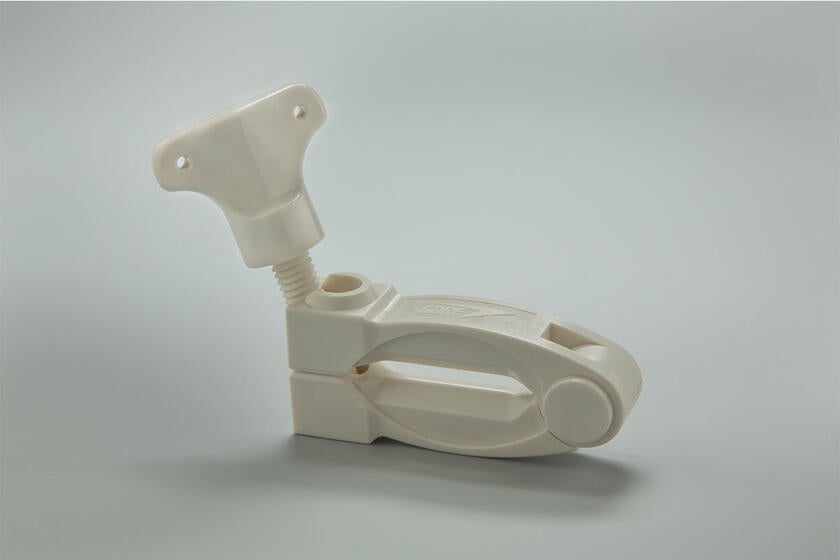 Other products include the GORE™ AME-Clamp (pinch clamp)...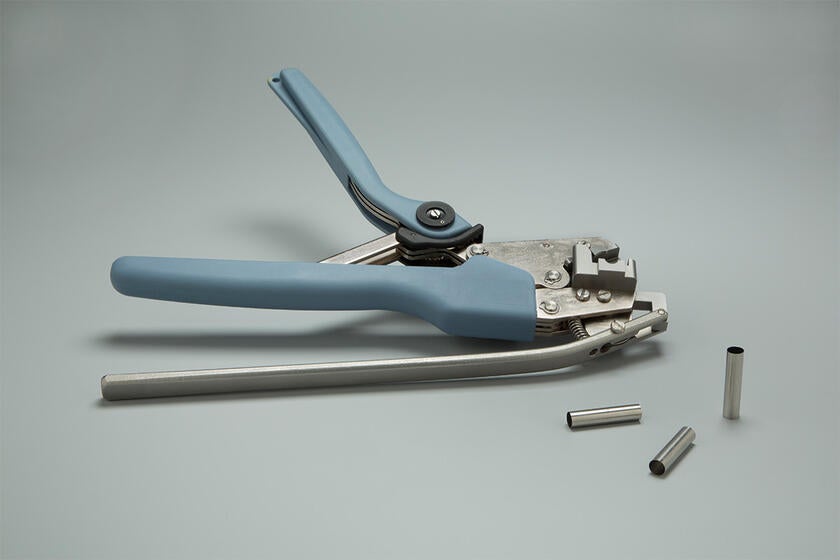 ...a crimp and cut tool, and stainless steel collars.
Patent and License Information
These GORE Molded Assemblies and components may be protected under the following patents:
GORE Molded Assemblies are licensed under U.S. Patent Nos: 6,290,625 and 7,093,859.
GORE Aseptic Sampling Valves and assemblies, and Crimp and Cut tools, are licensed under one or more of the following: United States Patent No. 7,293,477, United States Patent No. 7,927,316, and United States Patent No. RE41,169.
ReadyMate™ connectors are manufactured and supplied by GE Healthcare under an exclusive license to US patent number 6,679,529 and equivalent patents and applications in other countries owned by Johnson and Boley Holdings. ReadyMate is trademark of GE Healthcare.
GORE AME-Clamp is protected by US patent number 7,137,611.
Fluid Transfer and Sampling