Overview
Exceptional product protection and containment during lyophilization
The GORE LYOGUARD Freeze-Drying Tray was specifically engineered for use in applications ranging from bulk processing to formulation research and development, and from clinical phases to full-scale pharmaceutical and biopharmaceutical manufacturing, up to 1800 mls.  Gore trays are ideal for freeze-drying:
biologics
peptides
oligonucleotides
proteins
intermediate drug substance
API
Unique to this tray is its GORE™ Membrane — an integrated top barrier that delivers:
a high vapor transmission rate, so water and solvent vapors are readily released
highly-effective barrier protection, to minimize the risk of cross-contamination, limit exposure to API and reduce the chance of fly-out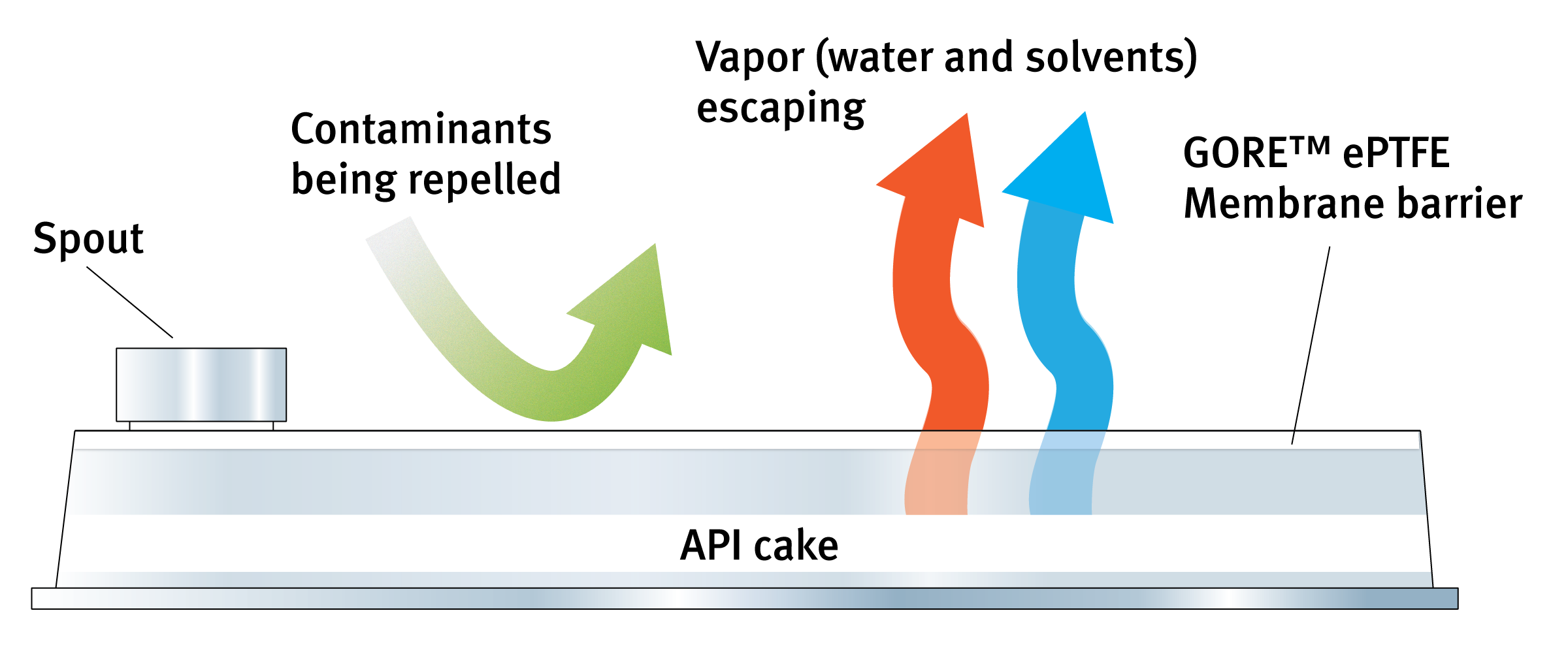 GORE LYOGUARD Freeze-Drying Trays benefits:
Disposable, single-use trays save time

optimize throughput, with shorter cycle times
eliminate cleaning of trays and/or covers after use
covered tray reduces chance fly-out; averts spills and associated cleanups

Easily integrated with your processes

a direct replacement for open or covered trays or containers
convenient fill-cap for efficient filling operations
compatible with most freeze-drying processes and equipment
can be sterilized using autoclaving

Gore quality is assured

produced under relevant current Good Manufacturing Practices (cGMPs)
assembly operations are conducted in an ISO 8 clean room with particle monitoring to ensure operation to at least ISO 7 (Class 10,000)
final inspection and packaging are conducted in a controlled environment
100% visual inspection for defects in workmanship and visible contamination
How it Works
The Performance Technology of the GORE LYOGUARD Freeze-Drying Tray
These disposable (single-use) trays incorporate innovative GORE Membrane technology and a unique design to make lyophilization processes easier, and more efficient, than other traditional containers.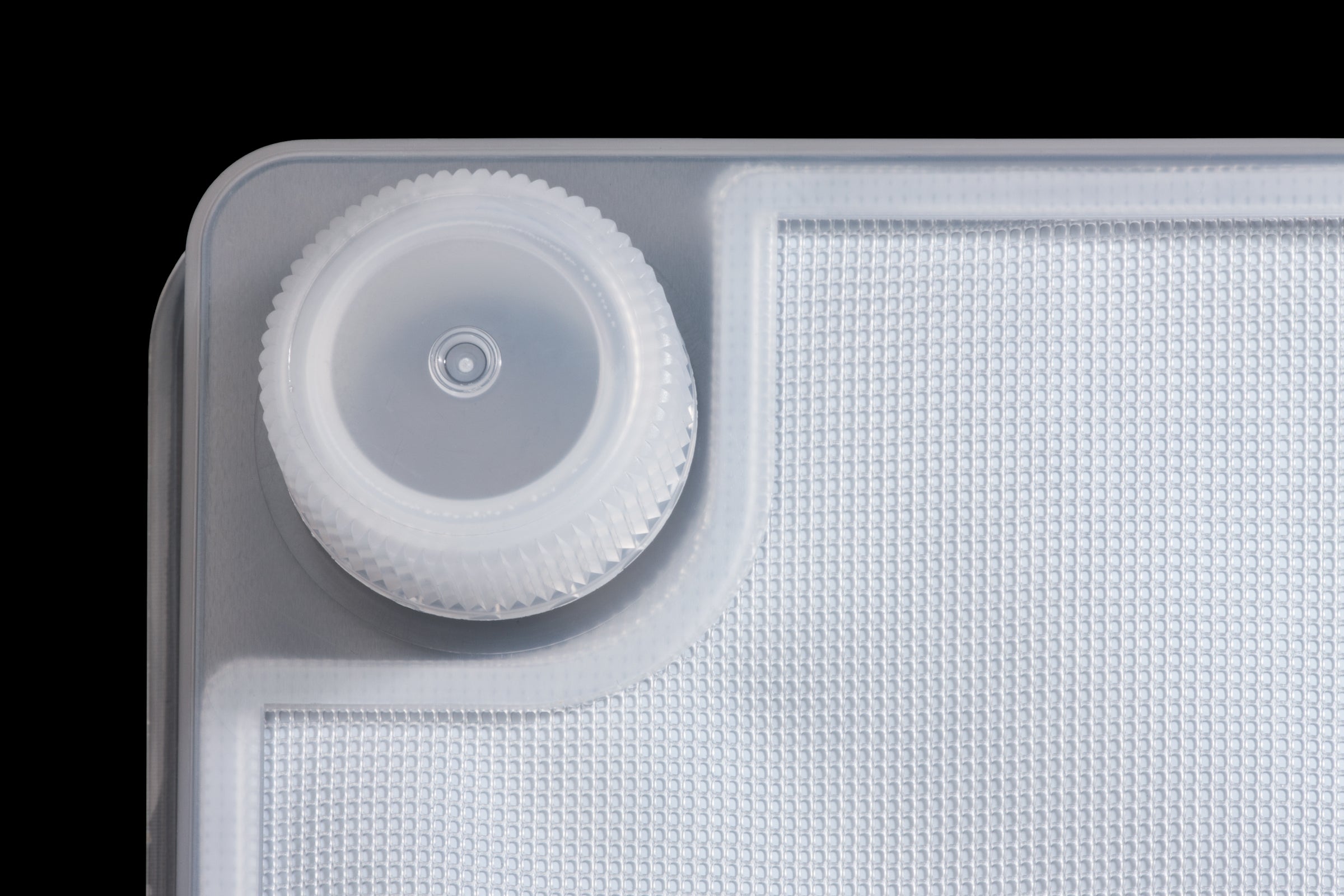 The tray top
The tray top is an integrated GORE Membrane with a spout to make tray-filling easy and convenient. The GORE Membrane itself has a specialized microporous structure that is ideal for use in freeze-drying applications. It is engineered to optimize vapor transmission so water and solvents can escape readily. At the same time, this membrane provides excellent barrier protection so it simultaneously repels contaminants and minimizes the risk of fly-out.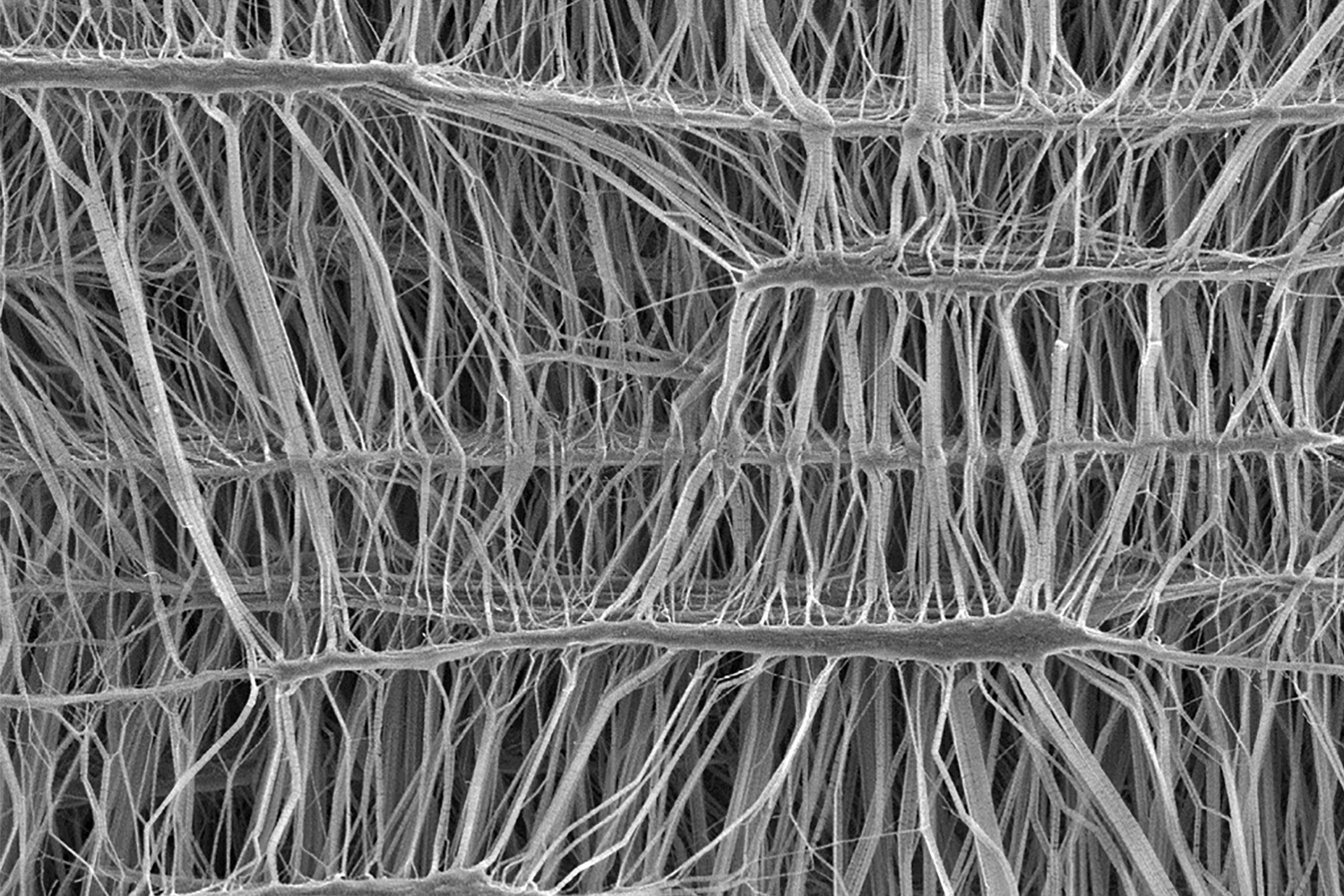 About the GORE Membrane
The surface of this 100% ePTFE membrane is engineered to be:
chemically inert
biocompatible
non-particulating
thermally stable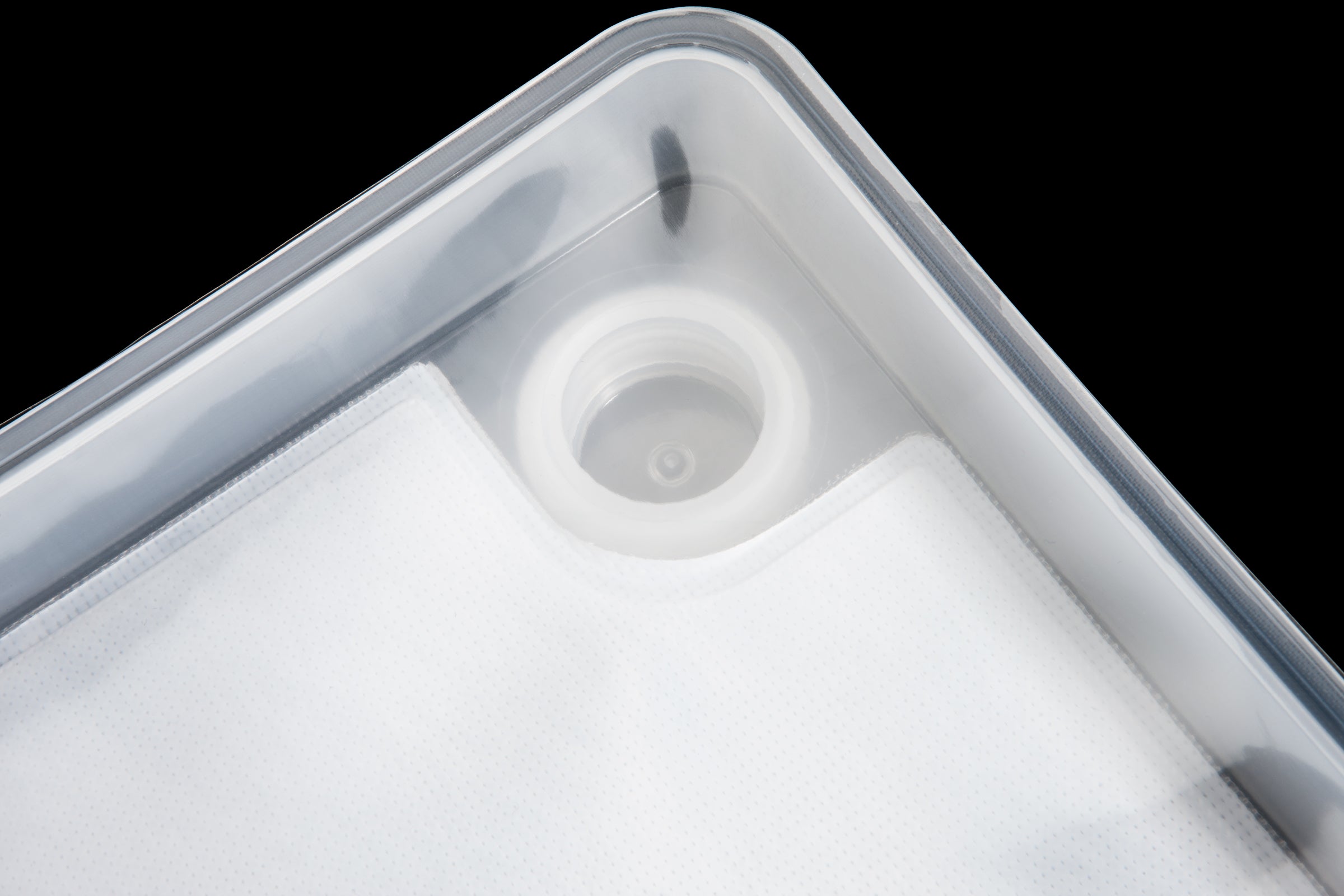 The Tray Base
The tray base of flexible thin film closely conforms to dryer shelves, for efficient and uniform heat transfer.
GORE LYOGUARD Freeze-Drying Trays provide the optimal balance of breathable vapor transmission and barrier protection. This ensures that your product remains properly contained and protected.
Product Comparison
Performance Advantages with Gore
The GORE LYOGUARD Freeze-Drying Tray is a unique replacement for open stainless-steel trays and other containers traditionally used for the lyophilization process. Neither open trays nor trays with improvised wraps or covers can match the unique combination of performance benefits that GORE LYOGUARD Freeze-Drying Trays provide.
Trays vs. Alternatives
GORE LYOGUARD Trays
Handling
Integrated top — no need for separate covers
Cleaning
Covered trays are single-use; no cleaning
Spills/Fly-Outs
Effectively block contents from escaping
Cross-Contamination
Effectively reduces risk of product cross-contamination
Tray Covers or Improvised Wraps
Handling
Require extra handling to install/remove
Cleaning
Require extra labor to clean after use
Spills/Fly-Outs
Vulnerable to leaks, spills, fly-outs
Cross-Contamination
Vulnerable to external contaminants
GORE LYOGUARD Trays
Filling Requirements
Integrated top membrane to reduce splash risk; no special precautions needed
Enable filling at higher speeds for greater productivity
Tray Handling
Integrated top membrane contains and protects product, effectively reduces risk of splash/fly-out incidents for more flexibilty during filling, loading, unloading, or transport
Trays can be stacked for transport and storage after lyophilization
Impact on Thermal Transfer
Flexible, thin film base allows for uniform tray-to-shelf contact, minimizing air gaps and improving thermal transfer
Cross-Contamination
Efficient barrier protection effectively reduces risk of cross-contamination
Fly-Out
Reduced risk of fly-out means:
productivity and production yields remain high
fewer unanticipated clean-ups to slow productivity
Product Recovery
Fast, simple recovery process: use integrated spout or cut bottom film to recover product
Remedial Cleanings
By protecting against spills and fly-outs, the need for additional remedial cleanings or validations is effectively reduced
Open Stainless-Steel Trays
Filling Requirements
Low speed filling in Class-A environment, close to dryer loading area, required to minimize splashing
Tray Handling
Requires multiple slow and careful manipulations to fill, load, download, and transport open trays without incident
Open trays cannot be stacked
Impact on Thermal Transfer
Metal trays may warp creating inconsistent tray-to-shelf contact, resulting in poor thermal transfer
Cross-Contamination
Highly vulnerable to cross-contamination of product
Fly-Out
Highly vulnerable to fly-out, which can:
significantly reduce production yields
require extra cleanup after fly-out
Product Recovery
Spatula use requires a slow, careful process
Remedial Cleanings
After spills or fly-out, cleaning of freeze dryer requires additional validation, consuming worker time and resources
Questions?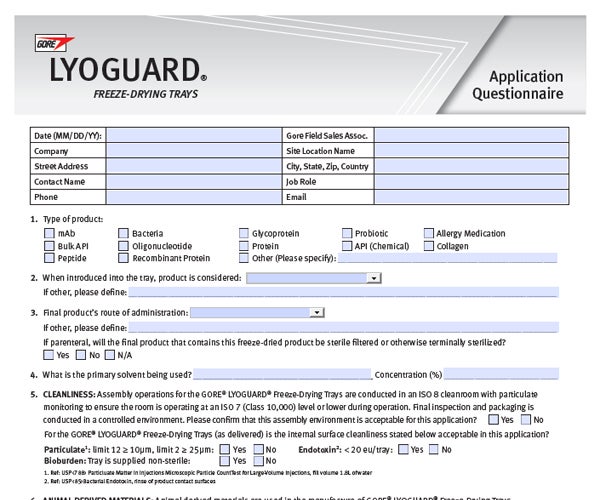 It is important for us to understand how GORE LYOGUARD Freeze-Drying trays will be used so that we can ensure compliance with industry standards as well as those of our own qualification process. Please tell us more about your requirements and application by completing our Application Questionnaire.
Thank you for your consideration. We look forward to working with you.
For more general questions about our trays and their application, please contact us by email using the link below.
Resources
Recent News
Press Release
Posted March 22, 2019
Visit Booth 70 at BPI Europe in Vienna and Booth 3737 at Interphex in New York City to learn how Gore's innovative technologies help biopharmaceutical manufacturers achieve efficiency and operate reliably.
News
Posted October 23, 2017
Cherish Robinson, Product Specialist with Gore's PharmBIO business, discusses the advantages and disadvantages of freeze-drying bulk drug ingredients.