GORE® LYOGUARD® Freeze-Drying Trays
Keep product in the tray during lyophilization with single-use enclosed freeze-drying trays
Protect and contain product during lyophilization
Keeping liquid or lyophilized API in the tray is a challenging and time-consuming problem during processing. GORE LYOGUARD Freeze-Drying Trays were designed in consultation with industry experts to contain product during the entire freeze-drying process. This means easier handling and less time worrying about product ejection and cleaning.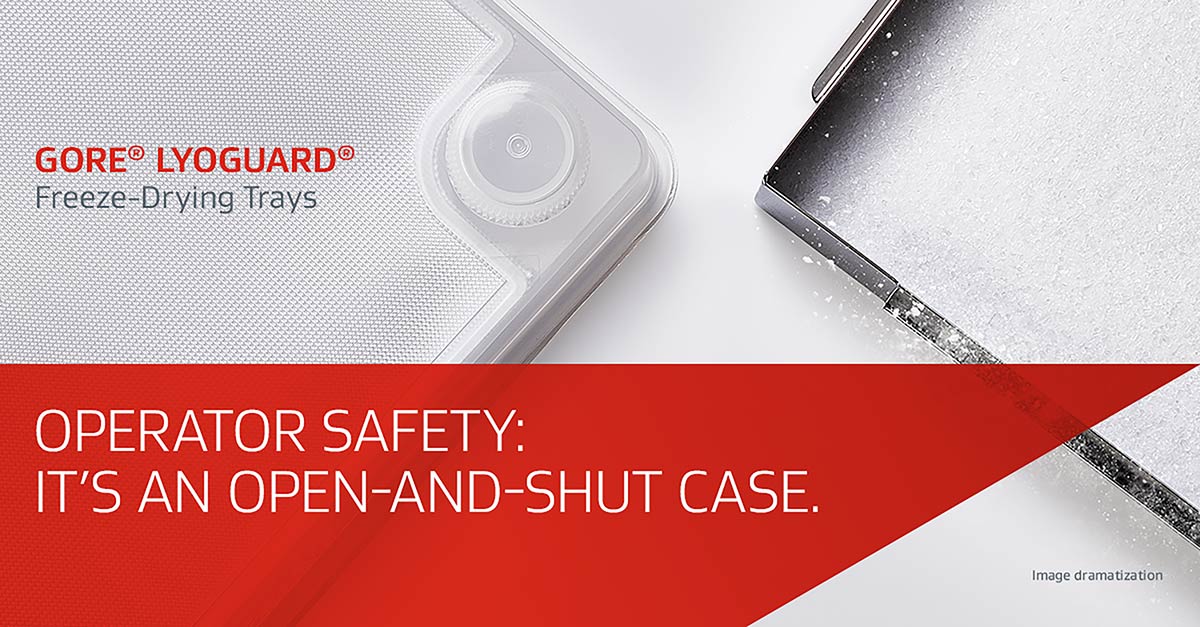 These disposable trays are ideal for bulk freeze-drying a variety of drug substances like polypeptides and oliogonucleotides and other APIs or HPAPIs. They incorporate an innovative high moisture vapor transmission rate ePTFE Membrane that delivers:
Highly-effective barrier protection, to keep product in the tray
A high vapor transmission rate, so water and solvent vapors are readily released

Performance Advantages with Gore
GORE LYOGUARD Freezing Trays are a direct replacement for open or covered stainless trays traditionally used for lyophilization of API. Neither open trays nor trays with improvised wraps or covers can match the unique combination of performance benefits that GORE LYOGUARD Trays provide.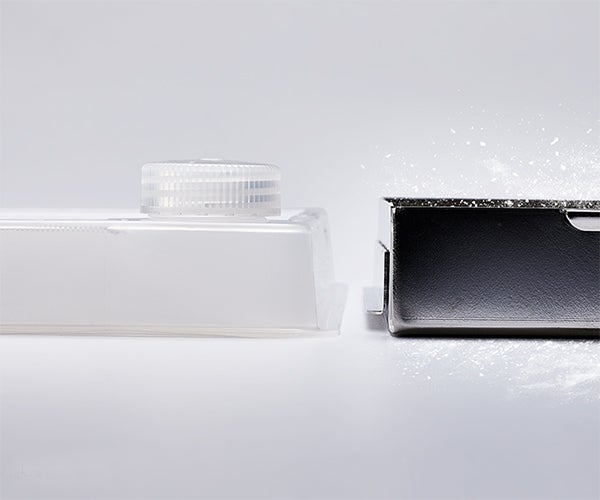 Keep Product in the Tray
Reduce risk of product fly-out or ejection during lyophilization
Minimize risk of inadvertent spills and associated cleanups
Decrease cleaning and cleaning validation costs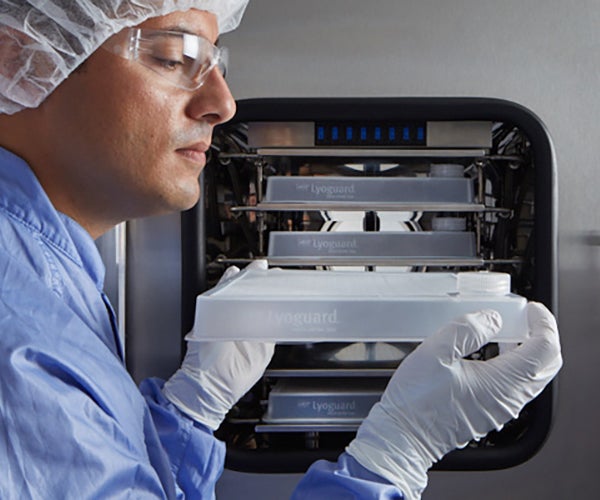 Easily integrate with your processes
A direct replacement for open or covered trays or containers
Convenient fill-cap for efficient filling operations
Compatible with most freeze-drying processes and equipment
Can be sterilized using autoclaving
Addressing an Unmet Need, One Tray at a Time
An Open-and-Shut Case to Replace Stainless Steel Trays
An Innovation for Lyophilization
Open stainless-steel trays are the norm for lyophilization, but that doesn't mean they're ideal. Introduce yourself to the only single-use, self-contained tray on the market. GORE LYOGUARD Freeze-Drying Trays offer a number of benefits for the synthesis of peptides and oligonucleotides.
Contain Product — and Costs
In traditional freeze-drying processes using open trays, drug product can escape the tray into the lyophilization chamber. GORE LYOGUARD Freeze-Drying Trays help prevent product ejection for less mess and less product loss.
Easier Filling, Less Spilling
Filling open trays can leads to product spills, which creates messes, wastes product and exposes workers to potentially hazardous APIs. GORE LYOGUARD Freeze-Drying Trays feature an innovative top membrane and spout that makes tray filling easier and safer.
Get a Handle on Handling
Stainless-steel trays are challenging to handle because drug product can spill, exposing operators to active pharmaceutical ingredients. GORE LYOGUARD Freeze-Drying Trays enclose liquids completely, preventing spills and making tray handling more efficient.
Never Clean Another Tray
Single-use lyophilization trays don't need to be cleaned, which saves pharmaceutical companies and drug manufacturers time and money. GORE LYOGUARD Freeze-Drying Trays are the only single-use, self-contained tray on the market.