Overview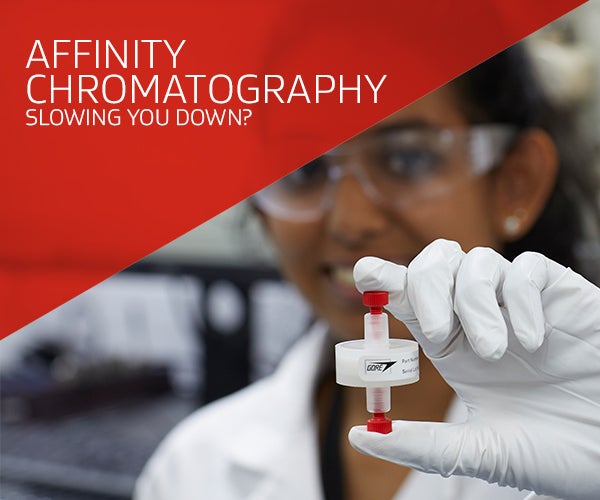 WE'RE HERE TO HELP.
Talk with one of our experienced purification scientists about ways to maximize your process and improve productivity.  Schedule a personalized, one-to-one discussion about your process.
Traditional affinity chromatography technology has not kept pace with increased titers and other upstream process improvements, leading to bottlenecks and lower productivity in downstream purification. To gain flow and shorten processing times, traditional resin-based Protein A is often over-sized or underutilized – simply to keep up.*
*Reference: "Disrupting Downstream Process Bottlenecks." Genetic Engineering, June 14, 2018.
GORE Protein Capture Devices with Protein A utilizes a unique membrane solution that provides a binding capacity advantage at high flow rates and improves the speed of purification versus traditional technologies. Compare our Dynamic Binding Capacity (DBC) to that of agarose bead-based columns: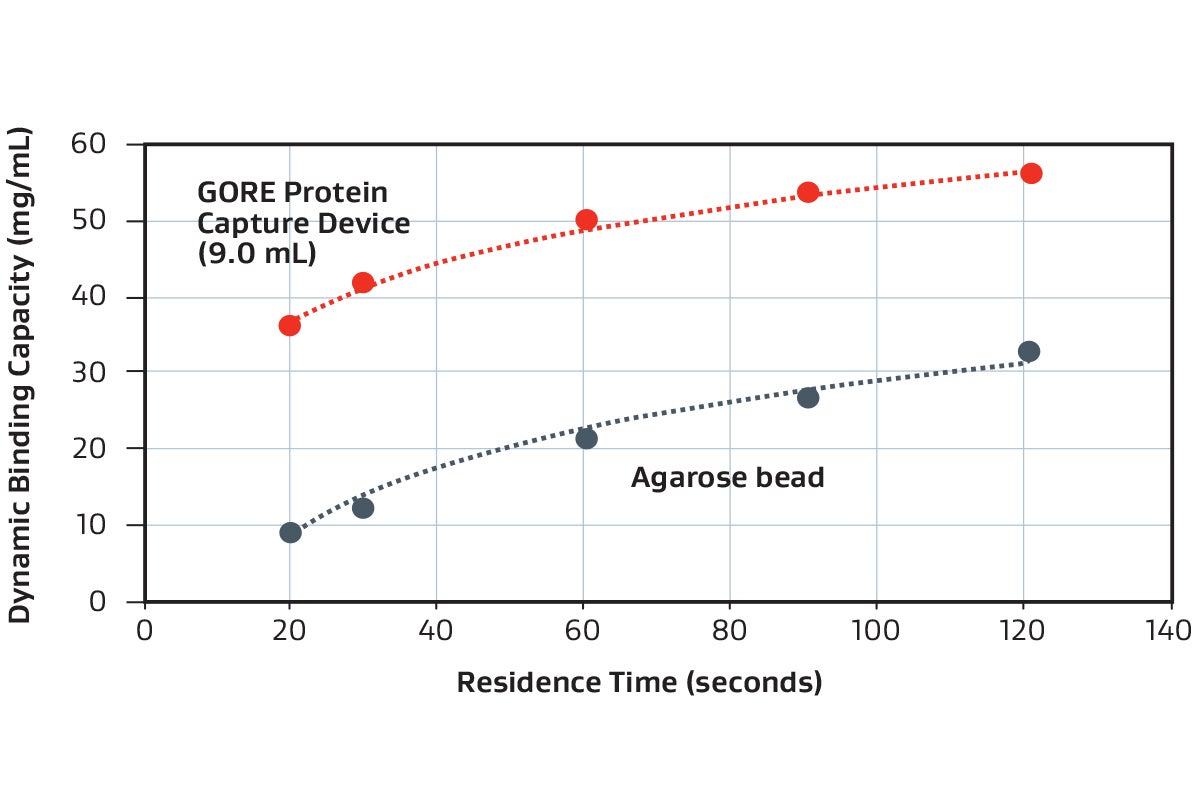 Alleviate the purification bottleneck: The new 9.0mL Device (PROA103) utilizes ePTFE membrane technology to provide performance advantages over traditional agarose resin columns in early process development.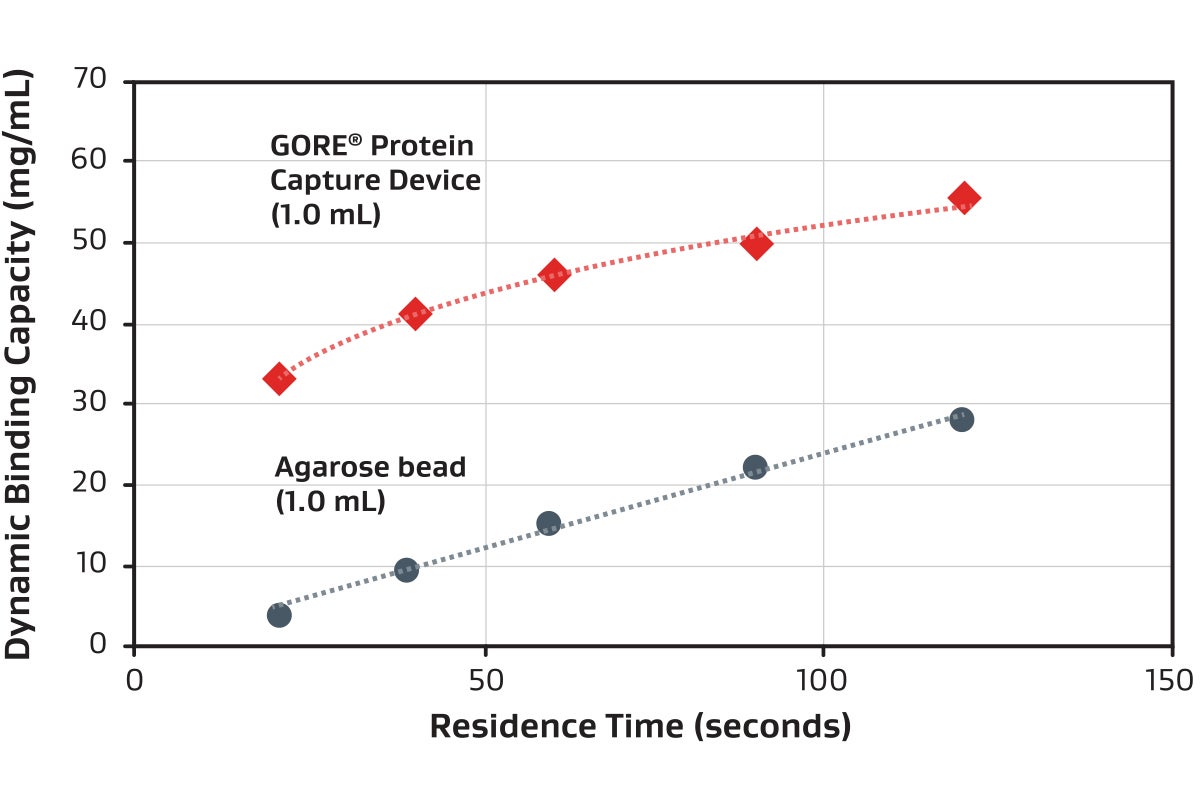 Increase productivity: Gore's 1.0mL Device (PROA101) captures greater than or equal to 30mgs/mL at 20 seconds residence time, approximately 10x faster than traditional agarose bead based technology at typical residence times.
Applications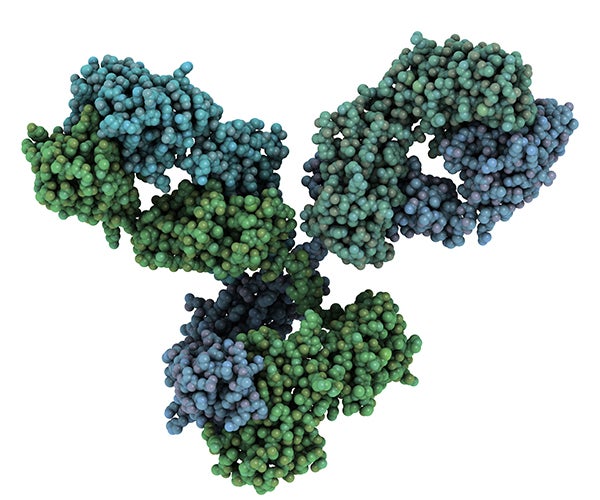 Designed for affinity purification in early drug discovery screening, late stage optimization, and process development for
monoclonal antibodies (mAbs)
next generation molecules that utilize the FC region for Protein A binding
The columns are compatible with standard chromatography systems.
Performance
GORE Protein Capture Devices with immobilized Protein A* can improve throughput and yields in downstream purification by reducing overall process time. These pre-packed columns offer high dynamic binding capacity at short residence time, along with demonstrated ability to withstand multiple cleaning cycles. This increased productivity offers researchers the potential for a faster path to clinical trials.
| | PROA101 (1.0mL) | PROA103 (9.0mL) |
| --- | --- | --- |
| Dynamic binding capacity | ≥ 30 mg/mL | ≥ 40 mg/mL |
| Residence time | 20 seconds | 30 seconds |
| Number of cleaning cycles | 0.2 N NaOH for 3 minutes up to 50 cycles | 0.2 N NaOH for 3 minutes up to 100 cycles |
The GORE Protein Capture Device with Protein A quickly and effectively captures antibodies as shown in this typical bind-elute curve.
Bind-Elute Curve for 9.0mL Device (PROA103)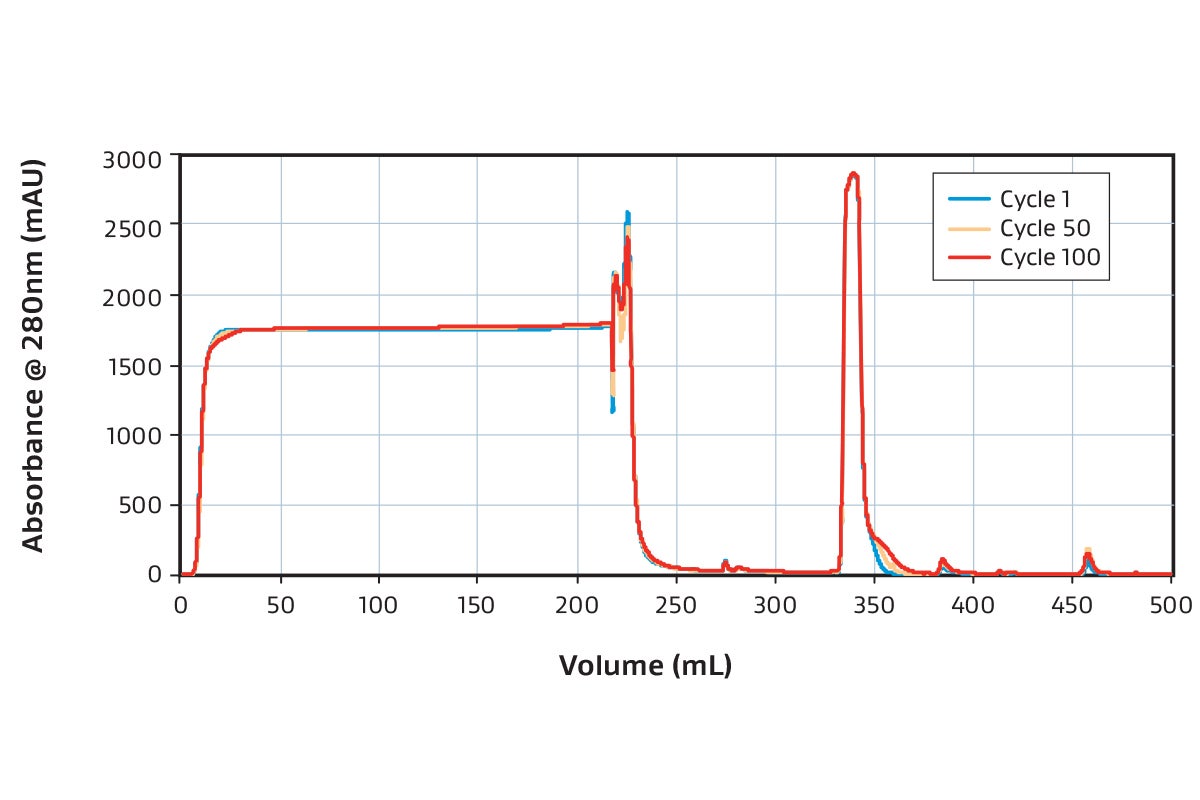 Technology
The GORE Protein Capture Device can streamline antibody purification processes because it incorporates a proprietary ePTFE membrane composite.
Unlike traditional support matrices, the composite membrane bed maintains a linear relationship between pressure drop and a wide range of flow rates. Because this unique structure remains stable, the membrane bed is not vulnerable to collapse, channeling or alteration of the bed.
Performance under pressure
Pressure Drop for 9.0mL Device (PROA103)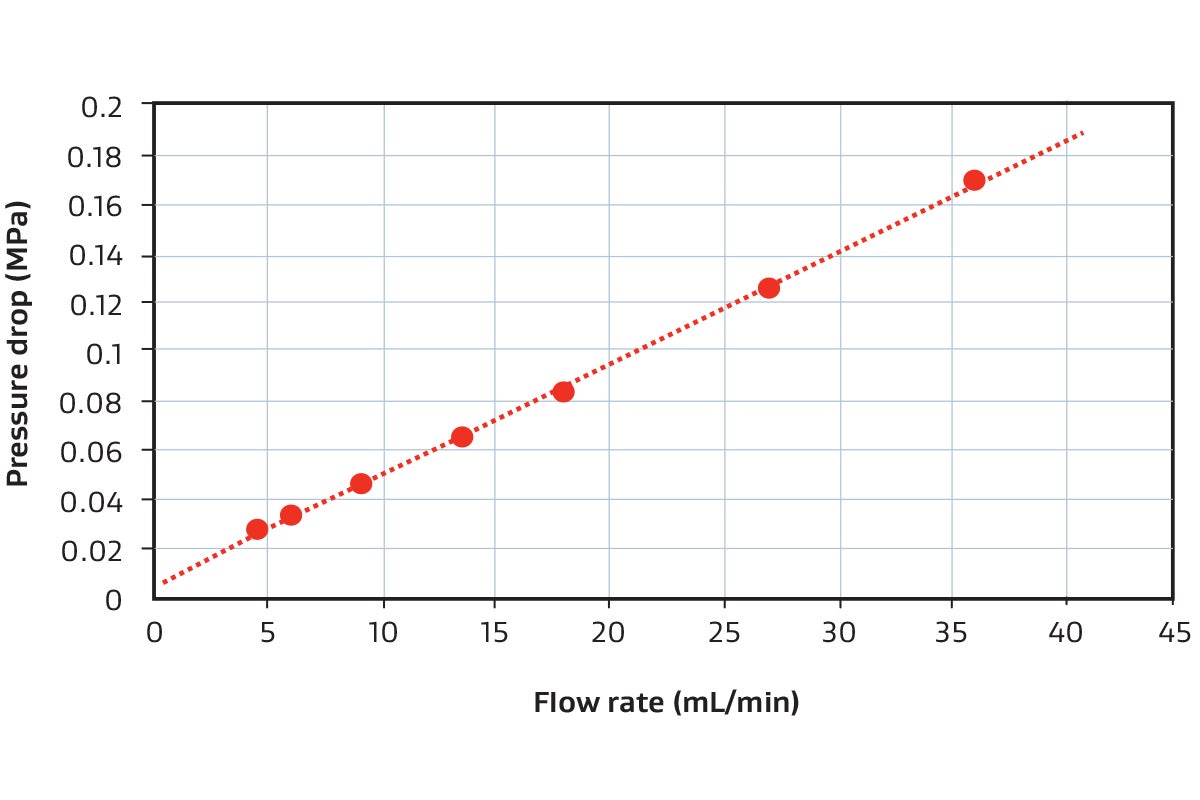 Materials of construction
Components
GORE PART NUMBER
PROA101 / PROA102
PROA103
Device housing components and frits
Polypropylene
Membrane support matrix
Proprietary ePTFE composite
Ligand
Recombinant Protein A
Connectors
10/32" threaded fittings
10-32 coned thread port
Availability
GORE Protein Capture Devices are compatible with standard pre-packed column chromatography systems and are available in 1.0 ml, 3.5mL and 9.0mL sizes. Contact Gore for pricing and availability. Not available in all regions.
Part Number/Ordering Information
| | | |
| --- | --- | --- |
| Part Number | Description | Capacity |
| PROA101 | 1.0 mL Device | ≥ 30 mg capacity |
| PROA102 | 3.5 mL Device | ≥105 mg capacity |
| PROA103 | 9.0 mL Device | ≥360 mg capacity |
See Validation Guides for specific capacity test parameters.
Regulatory Compliance and Quality
GORE Protein Capture Devices are manufactured following the applicable material quality and regulatory requirements, including relevant Good Manufacturing Processes as defined in the Gore PharmBIO quality system which is certified to ISO 13485 and ISO 15378. Contact Gore for current applicable compliance statements and quality control information.
Resources
Recent News