GORE® Low Emission Filter Bag: How to achieve low cost of compliance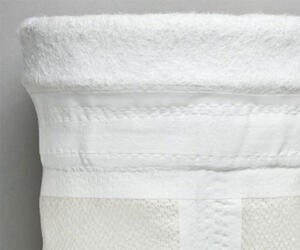 Data Sheets, English
Meeting NESHAP regulations is no easy task. Cement plants have to apply a holistic approach to ensure compliance. They need long term solutions that eliminate costly system maintenance, or expensive reorders and their associated downtime.
---
Cement Industry – NESHAP compliance
GORE Low Emission Filter Bags enable cost-effective compliance with the strict particulate emission requirements of the new National Emission Standards for Hazardous Air Pollutants (NESHAP)
Laboratory testing of used filter bags from the cement industry shows dust leakage through stitch holes as early as a few months into their life. Field testing has confirmed emissions spikes with each pulse of the cleaning system. Eliminating the emissions spikes will help reduce the base line emission level and thus extend bag life under the Continuous Emissions Monitoring regime of the new NESHAP regulations.
Although seam taping has been utilized in the filtration industry for many years, it has not yet been successfully applied to high temperature fiberglass filter bags with durable results. Standard PTFE seam tapes are prone to cracking and splitting due to the mechanical movements experienced during pulsing which then exposes the stitch hole leak paths after 12 to 18 months of operation, resulting in excessive emissions. GORE's proprietary seam tape technology does not crack and will provide stitch hole emission protection for the full duration of filter bag operation.
GORE Low Emission Filter Bags is but one part of the holistic approach to compliance offered by GORE® Filtration Products. Based on the company's
long-term experience
field testing capabilities
and lab-testing resources
our experts offer strategic analysis and inspection of every aspect of a plant's current system. They will help you develop optimization strategies to extend bag life, and eliminate costly system maintenance or expensive reorders and associated downtime.
FOR INDUSTRIAL USE ONLY
Not for use in food, drug, cosmetic or medical device manufacturing, processing, or packaging operations.