Reliability Testing of GORE® Protective Vents in LED Luminaires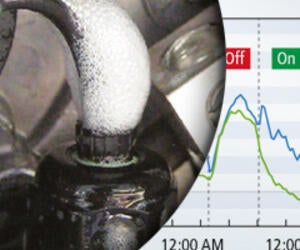 White Papers, English
JANUARY 2013 // This 12-month test evaluates the effects of changes in temperature, pressure and humidity on two IP66-rated outdoor LED luminaires – one with a GORE® Vent, one sealed. Results show that venting, to equalize internal pressures, improves luminaire reliability.
---
FOR INDUSTRIAL USE ONLY
Not for use in food, drug, cosmetic or medical device manufacturing, processing, or packaging operations.