Case Study: Reduction of Smartphone Surface Temperature with GORE® Thermal Insulation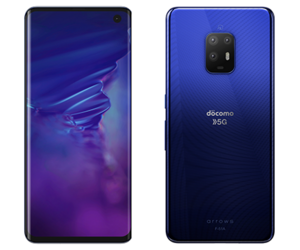 Case Studies, English
FCNT LIMITED discovered a high temperature on RF modules in a smartphone.
---
Challenge
In our client's new smartphone, arrows 5G F-51A*, RF modules generated a constant high temperature which meant consumer safety concerns. The current design limited the ability to distribute heat evenly within the device causing hot spot issues.
* arrows 5G F-51A is a flagship model of 5G smartphone manufactured by FCNT LIMITED, made in Japan.
Solution
Once our client outlined their requirements, Gore engineers offered GORE® Thermal Insulation which can maximize the part to fit into the available space within the device. This product also can contribute to keep high performance longer time than air gap.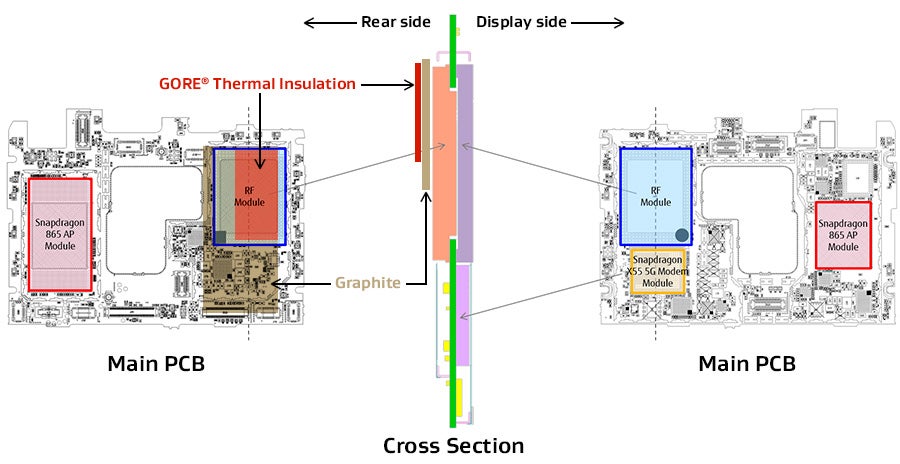 Choosing GORE Thermal Insulation helped our client overcome thermal challenges and achieve these benefits:

REDUCED SURFACE TEMPERATURES
GORE Thermal Insulation helped reduce surface temperature around 1°C on top of other solutions already designed in the phone for a safer consumer experience.

OPTIMIZED PERFORMANCE
The phone could now run longer in a high performance before needing to throttle compared to air.

CUSTOMIZED DESIGN
Enabled client to maximize the GORE Thermal Insulation part to fit into the available space within the device.

THERMAL EXPERTISE & SUPPORT
With our deep understanding of the client's thermal challenges and proven insulation technology, we quickly helped the client find the right solution for their new design concept and saved them critical time before launch.

SUPPLY CHAIN ADVANTAGES
Leveraging supply chain with a mature product line helped reduce logistic challenges and tight time constraints this new product faced.
Results
LOWER SURFACE TEMPERATURES: Reduced surface temperature by 1 °C on device surface above the RF module.
FOR INDUSTRIAL USE ONLY
Not for use in food, drug, cosmetic or medical device manufacturing, processing, or packaging operations.