Microwave/RF Cable Assemblies
---
The Paradox of coaxial cable performance and its impact on Operational Readiness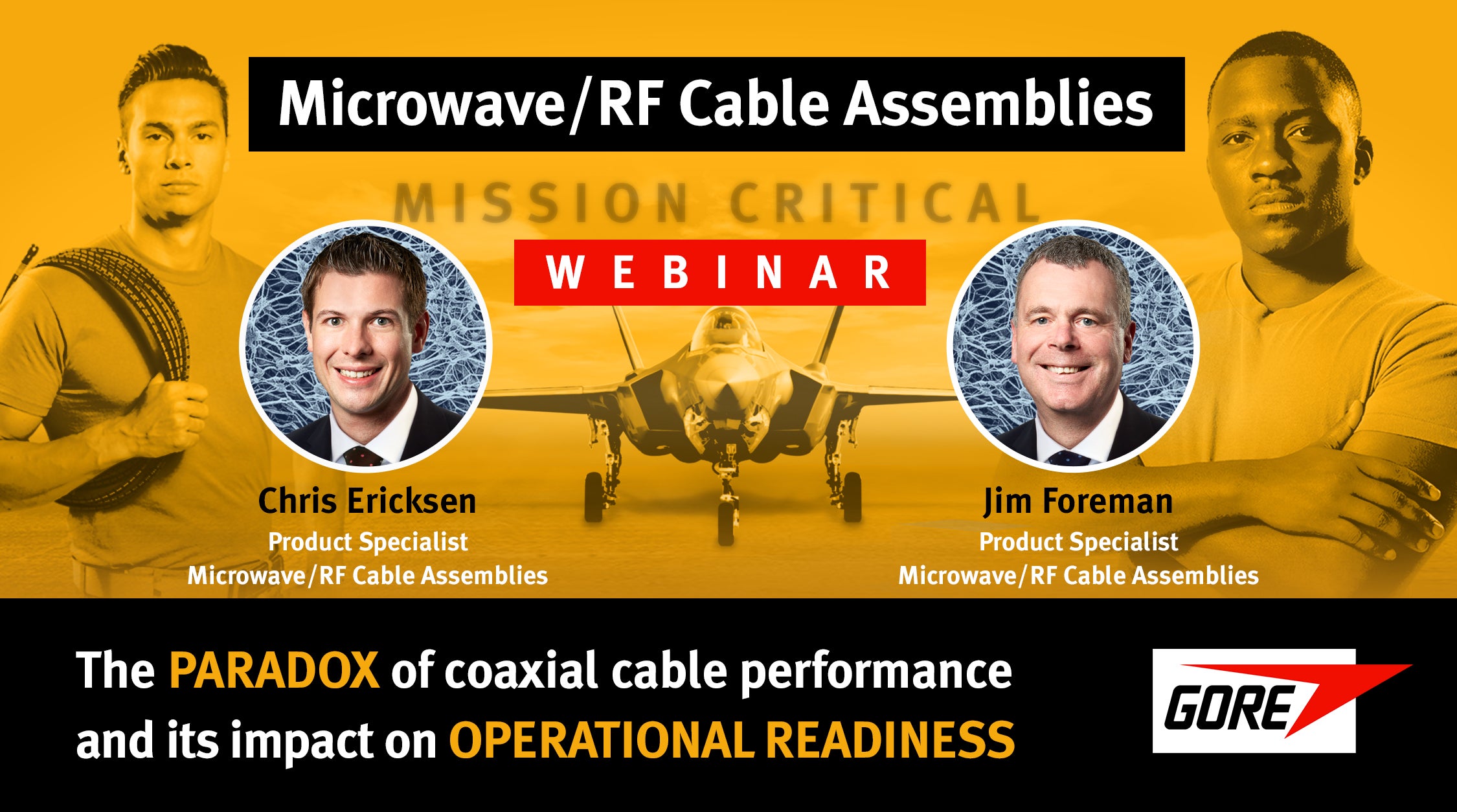 If you missed our MISSION-CRITICAL Webinar on Microwave/RF Cable Assemblies presented by Chris Ericksen and Jim Foreman, an OnDemand version is now available!
In this FREE Webinar you'll learn about:
The evolution of Microwave/RF Signal Transmission and future for multifunction avionics.
The impact of cable assemblies installed performance when compared to system requirements.
The hidden costs when providing Full Mission Capable (FMC) systems before/after.
Identifying the decision makers along with roles and responsibilities for mission success.
What conversations are motivated by future performance and overall aircraft availability.
How to choose a partner who will provide proven expertise and technology for lifelong product performance.
Gore combines proven heritage in military applications and qualified platforms along with a material pedigree in aerospace. Gore can address common challenges and problems associated with the subject of reliable RF/Microwave Signal Transmission. Gore also brings perspective on the decision-making process and the fallout of choosing the wrong solution.
Gore has worked within the aerospace and defense industry for more than 60 years, and their products are proven on many platforms. Chris and Jim are eager to share their knowledge and key learnings to help you improve product performance, decrease maintenance and downtime, reduce total costs and ultimately, MISSION SUCCESS!
Below are the Questions and Answers from the live session