Gore at F-16 WWR 2019
September 9, 2019 - September 12, 2019
Ogden, Utah
Approved for Use on F-16
Stop by our booths 74, 75 & 76 (located right outside the briefing room) to checkout our broad portfolio of proven aerospace cables and materials that are approved for use on multiple defense aircraft, including the F-16.
---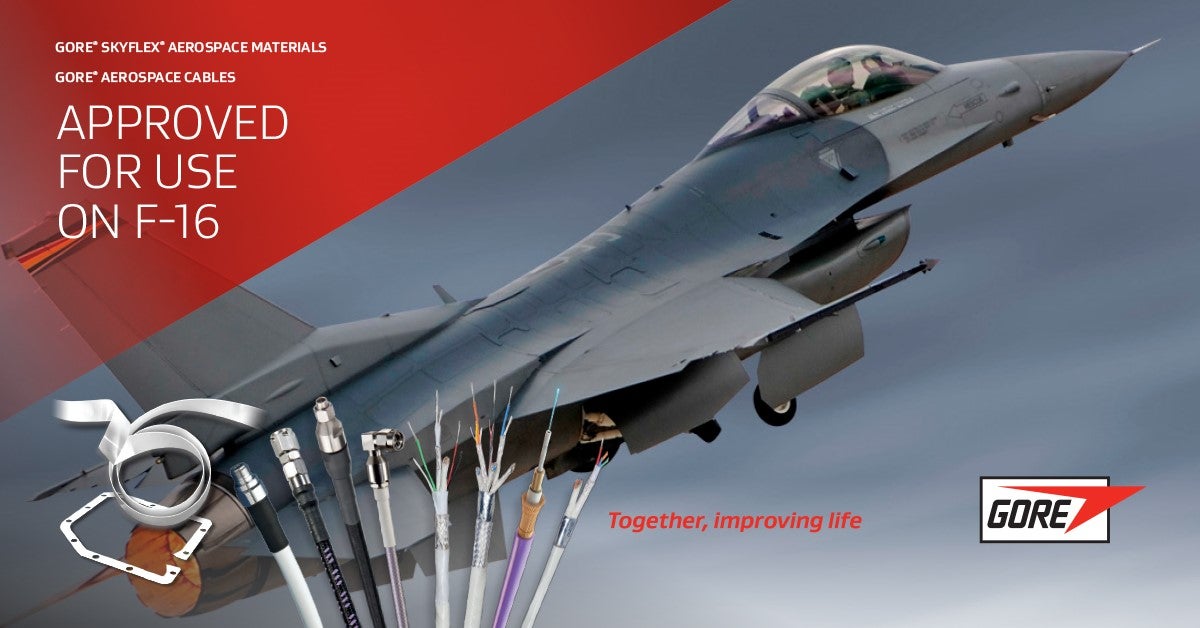 Our cables and cable assemblies in rugged, compact, flexible and routable designs are built to endure the toughest aircraft environments. They're the proven, long-lasting solutions for non-stop power, stable and accurate signals, and continuous data transmission. Products like GORE-FLIGHT™ Microwave Assemblies and Ethernet Cat6a cables have won awards and continue to be recognized among system-level innovations for Defense Systems.
Specified by leading military and civil aircraft OEMs, GORE™ SKYFLEX™ Aerospace Materials are proven to solve many sealing and surface protection challenges. Our tapes and gaskets are easy to use with no mess or curing and only require a few steps to install.
All of our high-performance solutions help to increase aircraft availability, reduce maintenance/downtime, improve system reliability, and lower total costs for mission-critical success.