GORE® Protective Vents - Snap-In Series - Data Sheet & Installation Guide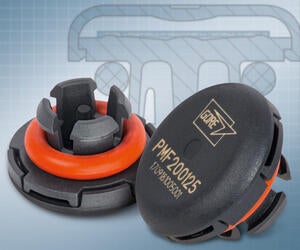 Data Sheets, Installation Guides, United States
The Snap-In Series delivers fast reliable installation and durable protection for enclosure volumes of all sizes: from less than 0.5 liters up to 30 liters. Ideal for high-throughput or manual production, the Snap-In Series offers multiple performance options, including new PolyVent XS:  a compact, low-profile vent for today's smaller, thinner-walled, lighter-weight enclosures.
---
FOR INDUSTRIAL USE ONLY
Not for use in food, drug, cosmetic or medical device manufacturing, processing, or packaging operations.