Re-imagine Dynamic Seals with GORE® Low Friction Film
The performance characteristics of GORE Low Friction Film create a new category of dynamic seals, enabling novel designs with more reliability.
---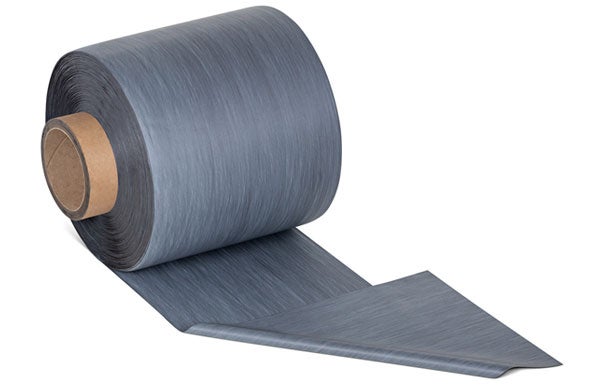 PUTZBRUNN, Germany (November 2, 2020) — W. L. Gore & Associates (Gore) introduces GORE Low Friction Film for dynamic seals. This tissue-thin flexible film, based on Gore's proprietary ePTFE (expanded PTFE) membrane technology, enables longer-wearing, lower-friction dynamic seals that can reduce torque and power consumption. It offers new design options in energy-critical applications such as thermal management, air conditioning, actuators, electric motors and gear shafts.
Avoiding the trade-offs of other materials
The trade-offs inherent in dynamic seal design are well known:
Pure elastomer has excellent sealability, but high friction can increase power consumption and part-wear.
Solid PTFE rings reduce friction but can compromise sealability, add costs and design complexity and still suffer considerable wear.
A thin layer of conventional PTFE reduces friction, but solid PTFE's rigidity can complicate processing and compromise both bond-strength and the elastomer's sealability.
"GORE Low Friction Film offers a new alternative to all these trade-offs. It creates a new category of low friction dynamic seals that can allow new design options in energy-critical automotive applications," said Andreas Sänger, Gore's Market Development Associate for Automotive EMEA.
Combining low friction, low wear and excellent sealability
GORE Low Friction Film can offer new options for automotive dynamic seal design, due to its unique combination of performance characteristics:
Lower friction on the sealing surface for reduced torque and lower power consumption. The ASTM D 1894 test showed the Gore film's dynamic coefficient of friction was 15x lower than that of pure uncoated elastomer (HNBR, Shore A 70).
Greater wear-resistance for enhanced and more predictable seal life and part reliability. The ASTM G77 test showed that — even in wet (coolant fluid) conditions — the Gore film only wears about half as much as conventional PTFE.
Excellent sealability, because it maintains levels of seal elasticity traditionally associated with pure elastomer. Unlike other friction-reducing materials, GORE Low Friction Film flexes and moves with the elastomer.
Easily molded into the most complex designs
The technology of GORE Low Friction Film differs significantly from conventional PTFE rings or rigid, thin-layer skived PTFE.
"This is not at all your ordinary PTFE," said Gore Product Manager Christian Wimmer. "Our proprietary process creates a graphite-filled ePTFE with a unique micro-structure. The graphite significantly improves the film's wear-resistance. And during molding, the elastomer flows into the ePTFE micro-structure grid to create a permanent, inseparable bond."
In addition, this thin, flexible film readily conforms to the most complex seal shapes — even an extreme example with two undercuts — and is easy to integrate in injection- and compression-molding processes.
The right choice to design the components of the future
GORE Low Friction Film can offer new options for designing smaller, lighter and less complex seal assemblies. With GORE Low Friction Film, this new category of dynamic seals can help to pave the way to more cost-competitive and energy-efficient components.
About Gore
W. L. Gore & Associates is a global materials science company dedicated to transforming industries and improving lives. Since 1958, Gore has solved complex technical challenges in demanding environments — from outer space to the world's highest peaks to the inner workings of the human body. With more than 10,500 Associates and a strong, team-oriented culture, Gore generates annual revenues of $3.7 billion. gore.com.
Media Contacts