An Optimized Pressure Vent Design for Increased Robustness and Better Reliability of a Smartphone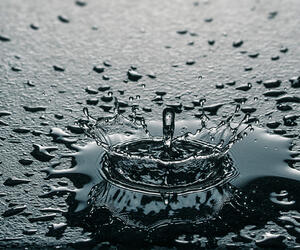 Case Studies, English
A Case Study on GORE® Pressure Vents in a Smartphone
Learn how design enhancements of our pressure vents improved the robustness and reliability of a phone by preventing water ingress.
---
Challenge
While performing their design validation process, a world-renowned smartphone OEM detected that their product would not meet the required standards for robustness and reliability. Technically speaking, the device failed the water entry pressure performance test and the corresponding water ingress led to increased susceptibility to errors and system failures. Hence, the company decided against a global distribution of the smartphone because of an imminent demand for replacements or repairs, which would have decreased market revenue and blemished the OEM's reputation. 
Subsequently, the quality management team of the company consulted the specialists at Gore in an effort to determine what caused the water entry pressure failure. Furthermore, the client asked Gore to find an adequate solution for the issue that would also lead to increased consistency in the device's manufacturing process. 
 
Solution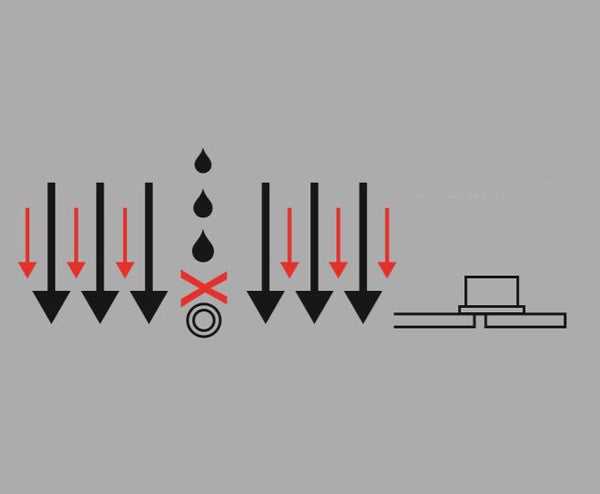 After receiving samples of the defective parts, the Gore engineers immediately examined the smartphone components and were able to detect why the pressure vent was malfunctioning.
The water ingress was caused by a maladjusted design concept, which did not allow an ideal integration of the pressure vent into the phone. To prevent the harmful water ingress during future production, the Gore experts quickly came up with a new and optimized pressure vent design that would bridge the gap and ultimately lead to exceptional improvements in terms of robustness and reliability. 
During the trials, the client and the Gore engineers collaborated closely, giving our experts a deep understanding of the OEM's production process. This knowledge helped our specialists to adjust the newly configured pressure vent design to the client's existing installation method without requiring any further adaptations.  
The new pressure vent design was tested rigorously and found to be fully functioning. To top it off, a new design guideline was created so the customer could evaluate all the improvements within the development process.
 
Results
The broad expertise of the Gore engineers not only allowed them to figure out why the smartphone was malfunctioning, but also to quickly develop an optimized pressure vent concept that would avoid the harmful water ingress. Soon after our cooperation, the smartphone OEM was able to deliver the device to customers worldwide.
Thanks to our support, the smartphone OEM was able to 
eradicate all the product defects and improve its reliability and robustness
provide customers with a superb quality phone that had no reported issues in a six-month period
gain a better understanding of its own development process thanks to the new design guideline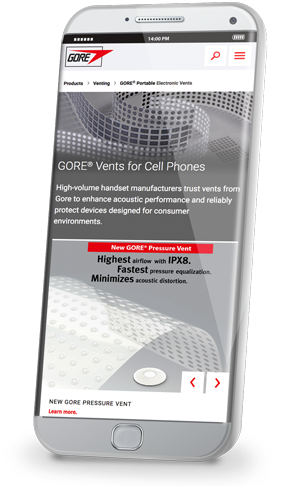 LET US HELP YOU WRITE YOUR SUCCESS STORY
Is there something we can assist you with? Whether it's technical support, testing advice, or supplying samples – don't hesitate to contact us. We're always happy to help you write your success story.
Why Choose GORE® Portable Electronic Vents for Your Electronic Devices?
Leading OEMs have specified over 5 billion GORE® Portable Electronic Vents because they know our products and services can help accelerate their development of innovative and differentiated devices in fast-paced, highly competitive markets.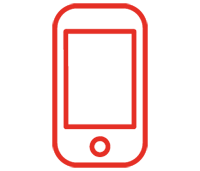 Product & Application Leadership
Grounded in a deep understanding of material science and acoustics, Gore can provide the optimum venting solution. We balance trade-offs between diverse problems such as adverse operating environments, immersion events and acoustic performance.
RELIABLE PERFORMANCE
To ensure products are "fit for use", every Gore product must adhere to the highest standards of quality, performance and reliability. Through a comprehensive understanding of end-use applications and requirements, our products do what they say they will do.
Fast Development
The mobile electronics industry develops and releases new products quickly. Our fast response to customer requests during the development process sets us apart. Gore supports this need for quickness with designs and prototypes to ensure engineering teams can meet their project timelines and their application requirements.
Supply Security
Leading OEMS specify Gore because we have consistently proven our ability to quickly supply vents for projects of over 10 million devices per year and continually supply high quality products on-time without disruption.
Material Science
Gore is a global materials science company dedicated to transforming industries and improving lives. Gore develops materials with microporous structures that provide desirable attributes and performance characteristics to engineer vents and other products used in a variety of markets and industries.
Global Support 
Our global teams of sales associates, application engineers, manufacturing engineers, and research personnel enable us to provide agile and robust support to customers around the world.

Interested in Testing Our Products or Talking to Our Experts?
---
FOR INDUSTRIAL USE ONLY
Not for use in food, drug, cosmetic or medical device manufacturing, processing, or packaging operations.