GORE® Gasket Tape Series 1000 Installation Instructions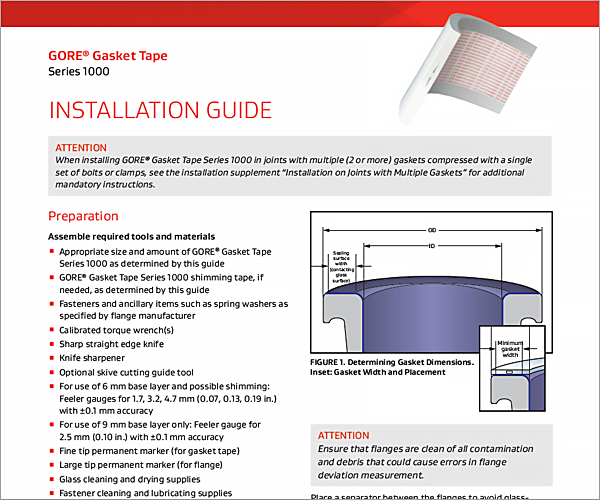 Installation Guides, English
GORE® Gasket Tape Series 1000 addresses all the challenges of reliably sealing large glass-lined-steel flanges.
---
Attention: When installing GORE Gasket Tape Series 1000 in joints with multiple (2 or more) gaskets compressed with a single set of bolts or clamps, see the installation supplement "Installation on Joints with Multiple Gaskets," for additional mandatory instructions.
FOR INDUSTRIAL USE ONLY
Not for use in food, drug, cosmetic or medical device manufacturing, processing, or packaging operations.