Gore Product Selection Guide for 5G Test Systems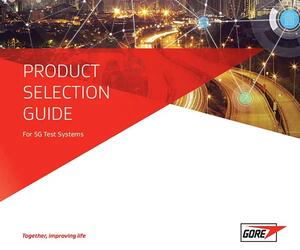 Product Selection Guides, English
Selecting a reliable, high-performing microwave/RF cable assembly can eliminate many of the common problems associated with test systems.
Based on the extensive experience working with leading test equipment OEMs and RF components/modules manufacturers, Gore developed a selection guide to assist engineers in selecting the right microwave/RF cables for specific test applications for 5G test.
To download the Product Selection Guide from Gore, please tell us more about yourself.
---