Material Matters - The Science Behind Gore's Innovations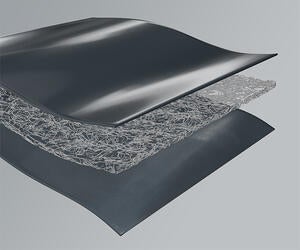 Industry Articles, English
Discover how our advanced materials engineering expertise is helping to improve the lives of people around the world.
---
About the Article
With over 1,000 commercially successful solutions, our unique fibril and node geometries have limitless possibilities. From medical devices to clothing worn on Everest expeditions to cables in outer space, our ePTFE membrane technology improves the lives of people globally.
Our focus on alternative energy has led to significant advancements in the development of the thinnest proton exchange membrane (PEM) for fuel cells. GORE-SELECT® Membrane is a reinforced PEM that has high proton conductance and offers superior performance under extreme conditions. This technology contributes to the advancement of ultra-thin PEM properties through enhanced mechanical durability and improved chemical durability, resulting in increased water management and enabling low gas permeance. These advancements enable R&D engineers to innovate, design and manufacture next-generation fuel cells for a greener world.
Our collaborative approach to hydrogen power has resulted in the manufacture of over 40,000 fuel cell vehicles. We are proud to have contributed to 90% of the total global market share in fuel cell technology, which has directly led to the reduction of 150,000 tons of carbon dioxide emissions, equivalent to planting 270,000 mature camphor trees.
At Gore, we believe in accelerating the production, storage, and application of alternative energy to achieve a sustainable future. Our focus areas include powering the future of mobility with hydrogen transportation, manufacturing large-scale Fuel Cell power generation for alternative energy, and green hydrogen manufacturing technology for alternative energy production. With our continued innovation and advancements, we are confident that fuel cell technology has a bright future in achieving carbon neutrality by 2050.