Coast to Coast, Gore Celebrates Hydrogen & Fuel Cell Day
National Hydrogen and Fuel Cell Day is observed on October 8 (10.08); do you know why?
---

Gore Associates at the Gore Capabilities Center in Newark, Delaware, and at the Gore Innovation Center in Santa Clara, California joined the nation in celebrating the third annual National Hydrogen and Fuel Cell Day. The event marks the growth of the industry by raising awareness of the benefits fuel cells and hydrogen technologies provide in generating reliable and resilient power, while increasing America's energy, environmental, and economic security.
National Hydrogen and Fuel Cell Day is observed on October 8 (10.08), in recognition of the atomic weight of hydrogen: 1.008.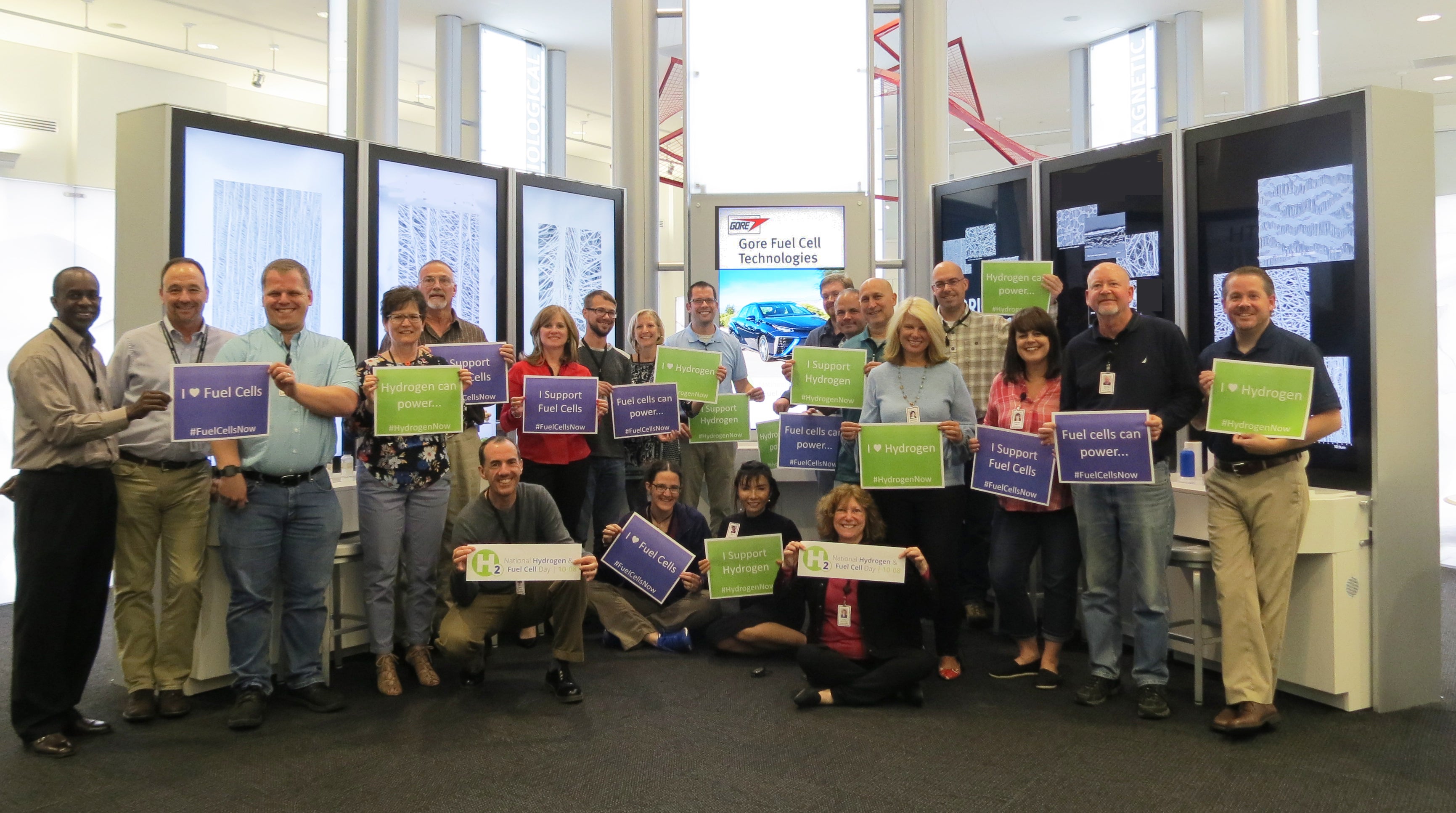 Gore is the leading supplier of PEM (proton exchange membrane) fuel cell technology. Since Gore entered the fuel cell industry in the early '80s, Gore Fuel Cell Components have been used in such diverse applications as combined heat and power generators for residences, material handling equipment (fork lifts), portable chargers for mobile phones and unmanned aerial vehicles (drones).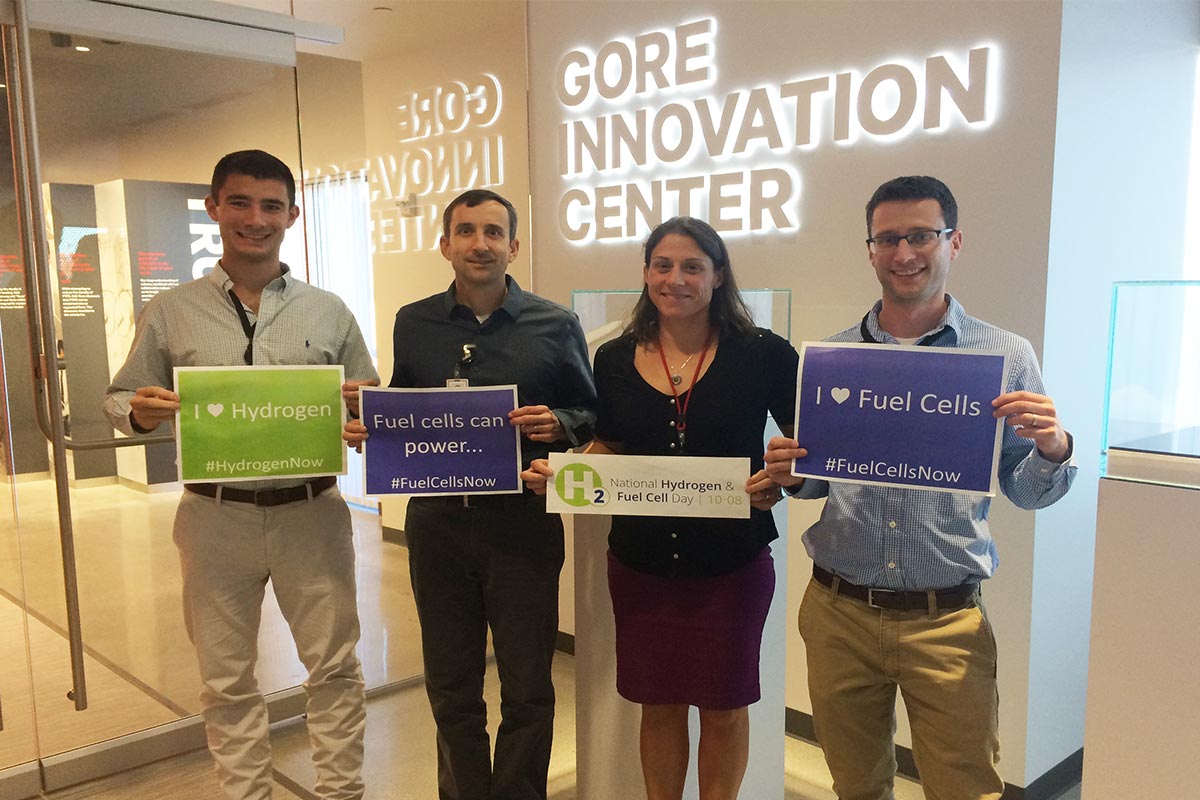 GORE-SELECT® Membranes are the industry standard for demanding automotive applications, and are used in commercial fuel cell vehicles such as the Toyota Mirai and the Honda Clarity Fuel Cell."It is fitting that we celebrated this event on the East Coast and in California," said Laura Geiman, US Sales Leader for Gore Fuel Cell Technologies. "These are both areas that are making significant investments in hydrogen infrastructure—hydrogen highways—that will enable wide adoption of this zero-emission, zero-compromise transportation."
For more information, see the Fuel Cell and Hydrogen Energy Association's informational website.