Gore Innovation Center
Where great ideas take shape.
Overview
Located in Santa Clara, California, the newly opened Gore Innovation Center is where Silicon Valley explores with Gore: a space where our thoughts, skills and experiences unite, sparking new ideas and opportunities.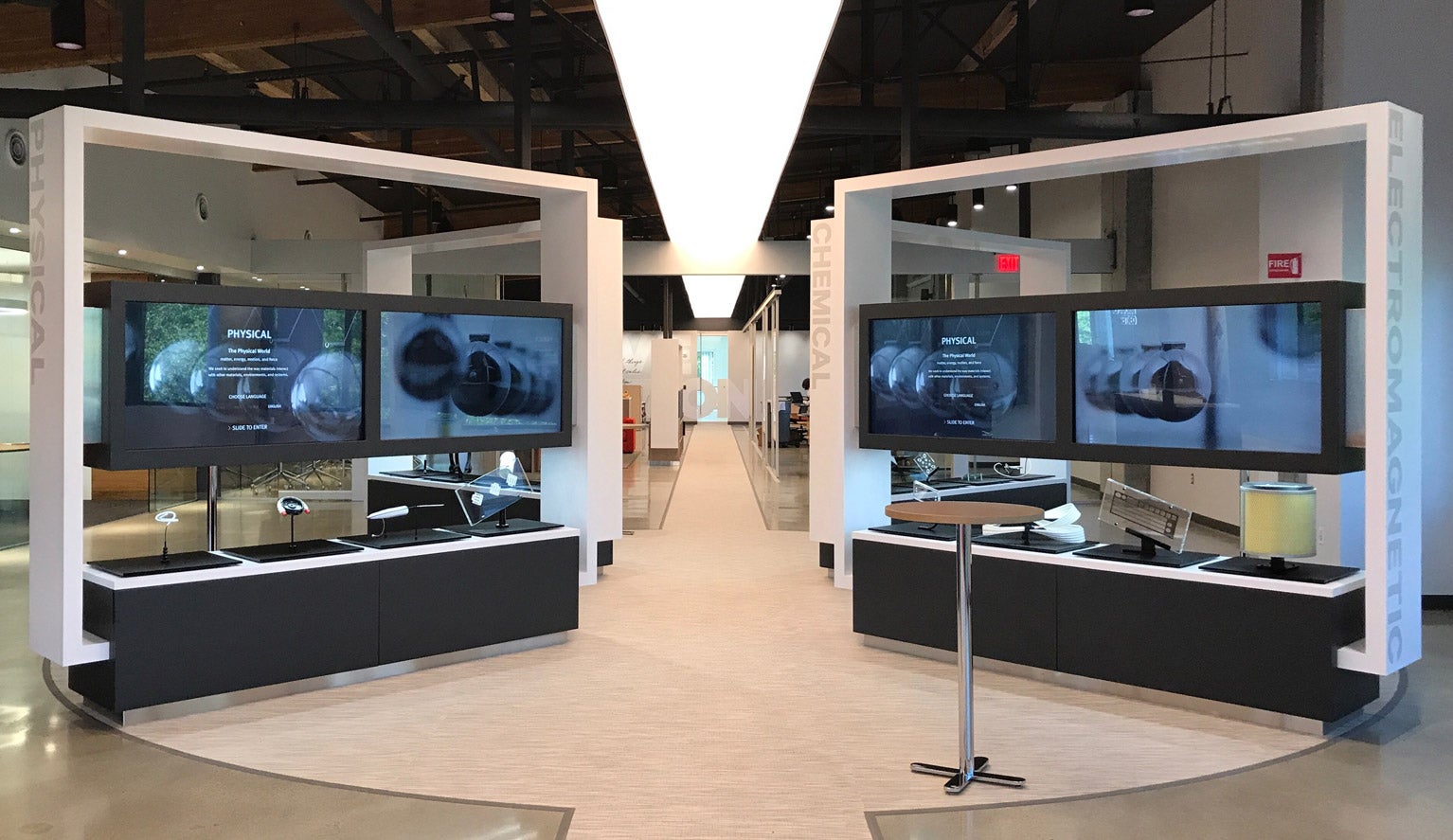 Our 11,000-square-foot space is a hub for ideation and prototyping. Inventive companies can see examples of Gore's wide-ranging products, hash out ideas in meeting and open work spaces, and build prototypes with us in the lab. And with regular events like forums and make-a-thons, big ideas can get their start here.
What's the next great innovation? Let's build it together.
About Gore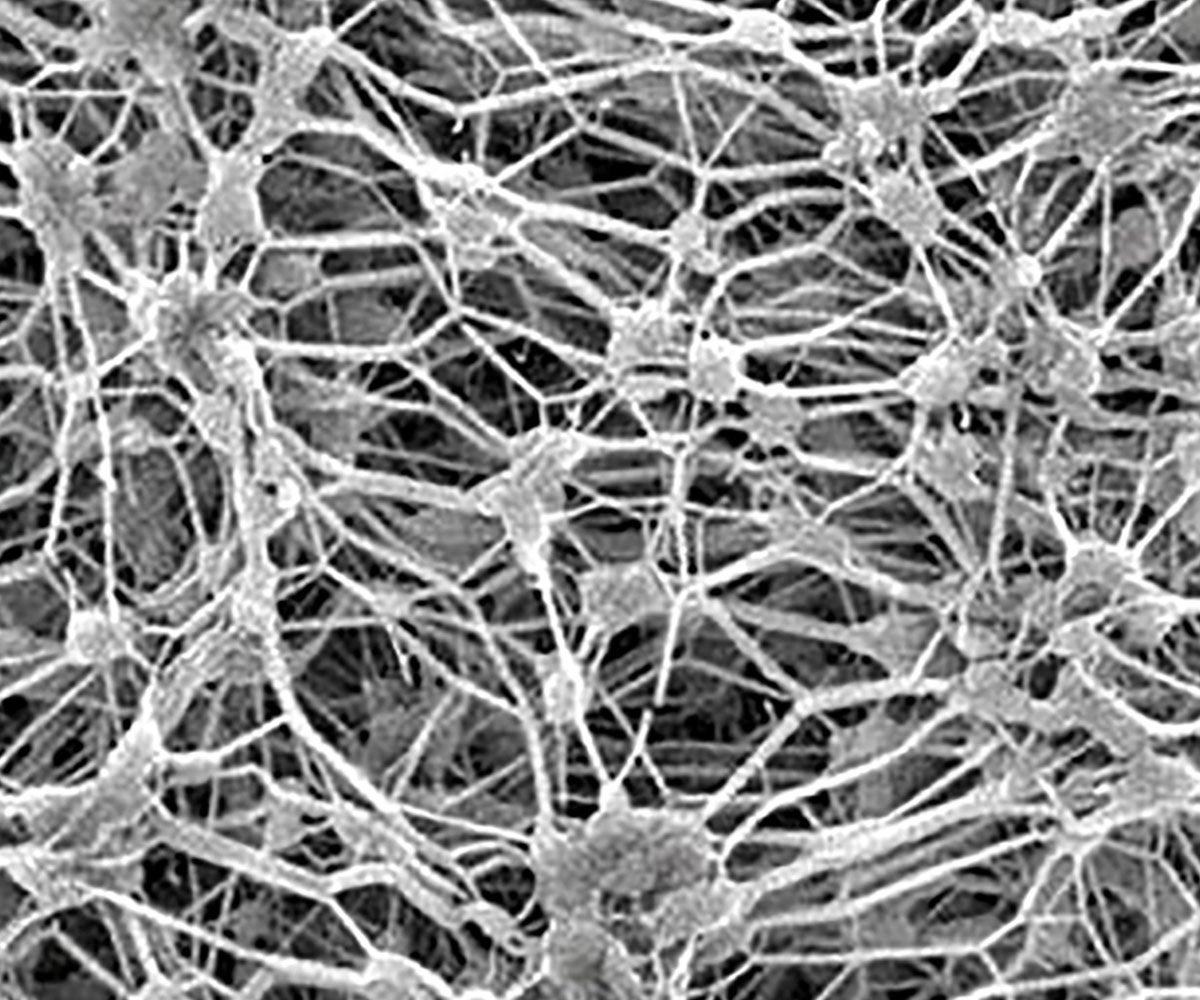 Innovation is at the heart of our enterprise. Since 1958, Gore has pushed the envelope of materials expertise with thousands of products that change lives and industries. Whether they protect explorers atop the world's highest peaks, travel deep into space to enable new discoveries, or work inside the human body to save and improve lives, Gore products solve complex problems and perform as promised, time and time again. And as the company that invented expanded polytetrafluoroethylene (ePTFE) — a remarkably versatile polymer that is chemically inert, lightweight and strong — we remain a worldwide fluoropolymer leader committed to collaborating closely with our partners to solve the toughest technical challenges.
Innovate with Gore
Innovators Wanted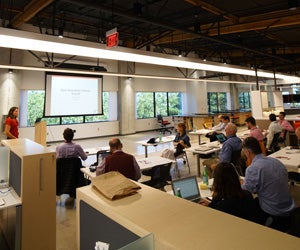 If two heads are better than one, imagine what two innovative companies can do together.
As a global company with partners across dozens of industries, Gore is always looking for nimble, forward-thinking companies to collaborate with — from small startups to big-thinking corporations. 
Partnerships begin with a common purpose. How can we improve lives together? At the Innovation Center, we'll fuse our materials, expertise and best ideas to make things that matter. Want to talk? Please get in touch.
What Gore Can Offer You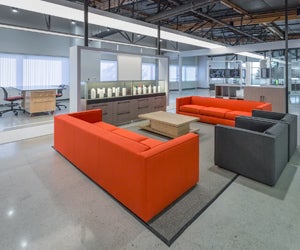 Innovative companies have the hunger, momentum and ideas necessary to disrupt their industries. What Gore brings to a partnership is our deep knowledge and foundational materials for driving an idea forward or building a prototype.
When you work with Gore, you'll have access to our materials science expertise, honed over 60 years by exploring and implementing successful applications. You'll also have access to our Innovation Center with space to work, create and test your technology with our materials.
With Gore's guidance, materials and knowledge of industry needs, you'll have the opportunity to create something new and scale to meet market demand.
The Journey
From ideation to creation, our Innovation Center provides an environment for meaningful partnerships: a place that not only sparks ideas but can bring them to life.
Inspire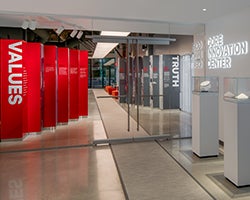 Take a tour of Gore — our history, culture, technologies and products — and find the inspiration to fuel your big idea.
Think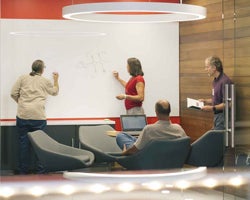 Every project needs a plan. Our meeting rooms and co-working spaces let you brainstorm and collaborate in an inspiring environment.
Make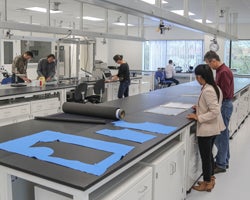 If we decide to build a prototype or minimum viable product, our lab has the necessary equipment, including a press, laser-cutter, oven, 3-D printer and more.
Events
Upcoming Events
When makers and thinkers gather together, inspiration is all the more likely to strike. Join us at the Innovation Center for events like make-a-thons, educational forums and networking events, all offering you the chance to think big and exchange ideas.
Biosensors Innovation Day (November 5)
The third installation of the Gore Innovation Center's Advanced Materials Innovation Day will take place on November 5 and will focus on bringing together industry leaders who are pushing the envelope in the field of biosensing. Gore's biomaterials experts, leading scientists, and venture capitalists will engage in expert talks, panel discussions, and networking.
Previous Events
Biopolymers Innovation Day (October 4)
On October 4, the Gore Innovation Center and Silicon Valley Bank will be co-hosting an invite-only event focused on bio-based polymers. Gore will be bringing together key opinion leaders and active players in the biopolymer space for expert talks, moderated discussion, and networking. 
Sustainability Innovation Day (October 8)
Sustainable materials are a focus area for the Gore Innovation Center as it continues to develop innovative solutions. On October 8, join the Gore team for a day centered around what's next for the sustainable materials market. 
Happy Hour Reception at the Gore Innovation Center (August 28)
Join the Gore Innovation Center team on August 28 for a night of interacting with Gore products, networking, and live music. From 5pm – 7pm, guests will enjoy drinks and appetizers, experience all the Innovation Center has to offer and learn about the science behind ELIXIR® (guitar) Strings and other products you never knew Gore made.
Digital Health Innovation Day 2.0
Digital Health Innovation Day 2.0 brought together the Silicon Valley's digital health community at the Gore Innovation Center on March 22nd. The gathering of a hundred health care providers, investors and innovators featured a keynote exploring the impact of digital health innovations on patient care, as well as presentations by physicians, researchers and startups The agenda also included Kenzen and Bonbouton, companies that are developing new digital health monitoring products in collaboration with the Gore Innovation center.
LightSpeed Accelerator Pitch & Innovation Showcase
In partnership with LightSpeed Innovations, an accelerator formed to mentor and invest in aerospace tech startups, the Gore Innovation Center hosted the LightSpeed Accelerator Pitch & Innovation Showcase on February 23rd. Ten pre-selected aerospace startups introduced their business in short presentations to the audience of venture capitalists and industry innovators, then moved into one-on-one investor meetings. The event also included a discussion of investment and innovation industry trends. 
Challenges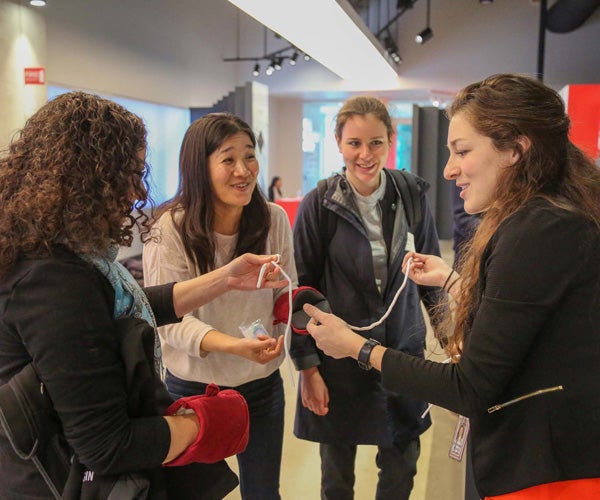 Advanced Materials Day: Biosensors Pitch Contest
Update: The application period has been extended until 12:00 a.m. ET on October 23
The Gore Innovation Center will be hosting its third annual Advanced Materials Day on November 5, which will convene scientists, engineers, researchers, academics and startups to explore materials science and technology advances in biosensors.
This event is focused on bringing together those working in the field of biosensing with Gore's biomaterials experts for talks, panel discussions, networking and pitch contest. Advanced Materials Day will dive into next generation of material science, advanced technical capabilities and solutions to biosensing applications challenges. This event will include a pitch contest featuring early to mid-stage biosensing startups.
When: November 5, 2019, 9:45 a.m. to 2:30 p.m.
Where: Gore Innovation Center in Silicon Valley, 2890 De La Cruz Blvd., Santa Clara, CA 95050
Early to mid-stage materials and technologies companies must apply by 12 a.m. ET on October 23 to participate in this event
To apply, companies need to submit the following:

A description of how your company's material or technology will enable differentiated biosensing capabilities (500 words or less)
A technically-oriented white paper or pitch deck
Link to your website
Basic information, including team size and funding status

Selected companies will have 10 minutes to present a non-confidential, technical pitch
After each company's pitch, a small panel comprised of Gore Associates and/or event speakers will have three minutes to ask questions regarding each group's technology
The winning company will receive recognition from Gore's official media channels, the ability to promote their prize with official Gore logo*, and three month's use of the Gore Innovation Center prototyping lab**
All companies will have the opportunity to network with Gore's diverse Silicon Valley network who will be invited to attend the event
Carefully read the Official Rules prior to applying for the contest
Application Period: 8:00 a.m. ET on September 25, 2019 - 12:00 a.m. ET on October 23, 2019
To apply, please send the requested information (noted above) to [email protected], by 12:00 a.m. ET on October 23.
*The use of the GORE Logo is limited, and subject to Gore's approval (see Rules for Prize Winners).
**Use of Gore space is subject to all accepting the terms and conditions required for invited users of the space, as expressed in the Gore Innovation Center License Agreement.
Contact
Have questions or want to get in touch? We'd love to hear from you.