Gore at Satellite 2020
March 9, 2020 - March 12, 2020
Washington, DC
Visit us in Booth 1731 at the Walter E. Washington Convention Center. We'll be showcasing our comprehensive portfolio of reliable solutions for traditional space applications and the NewSpace economy.
---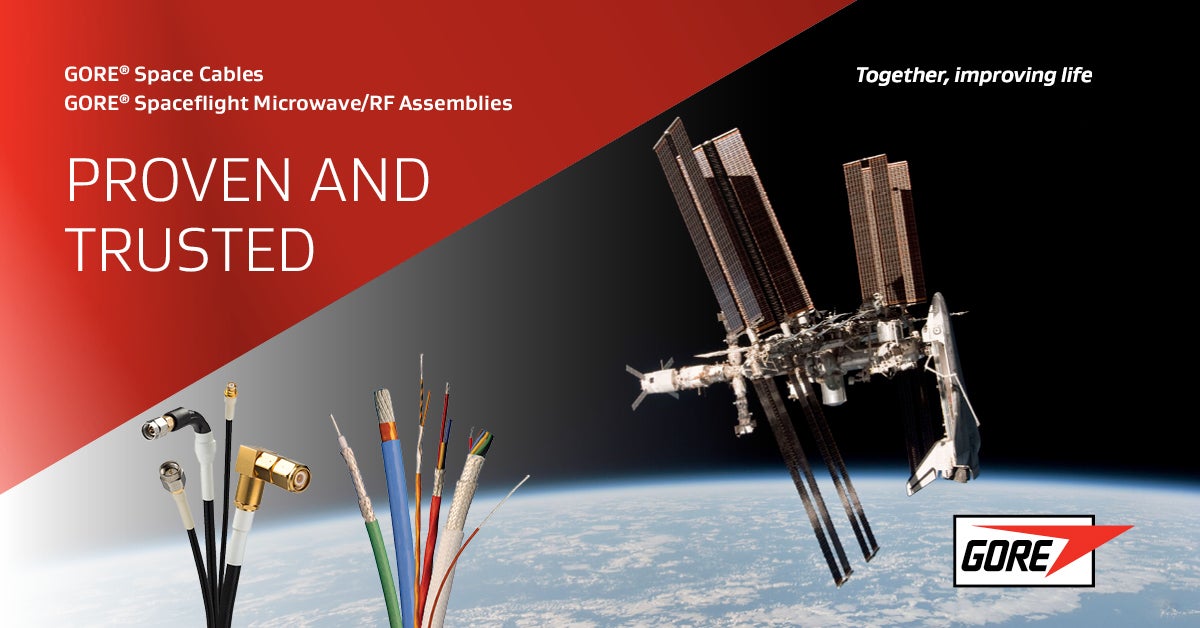 GORE® Space Cables improve signal speed and integrity among critical systems while saving valuable weight for other critical subsystems. We also offer a reliable high-speed solution for XAUI RapidIO™ protocol that meets industry requirements.
GORE® Spaceflight Microwave/RF Assemblies transmit reliable, low-loss signals without interference for the entire mission in small, low-mass, and flexible packages with robust connector options. Our Type 8S up to 32 GHz is qualified to ESCC-3408 and on the ESA Qualified Parts List (QPL).
Building on our long spaceflight heritage, GORE® Space Cables and Assemblies for NewSpace applications are qualified, low-risk and cost-effective to meet demanding LEO/MEO program schedules.
For more information on how we can help meet your specific application needs and requirements, please send an email to Gail Smith-Berry to schedule a one-on-one meeting with one of our experts.
Can't make the event? Visit us in Booth 1248 at the Space Symposium on March 30 — April 2 in Washington, DC, to check out our amazing solutions.