Product Flyer: GORE® Universal Pipe Gasket (Style 800)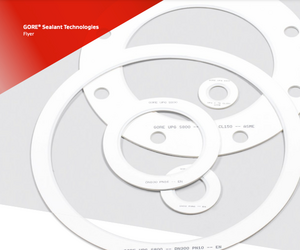 Brochures, English
The GORE® Universal Pipe Gasket (Style 800) is the single, easy solution to the challenges of achieving and maintaining reliable seals in a wide variety of industrial flange and process media combinations. Reducing the chance of premature seal failure can enhance operational productivity and cost effectiveness, while providing greater peace of mind about safety and environmental concerns.
---
FOR INDUSTRIAL USE ONLY
Not for use in food, drug, cosmetic or medical device manufacturing, processing, or packaging operations.