Better ingress protection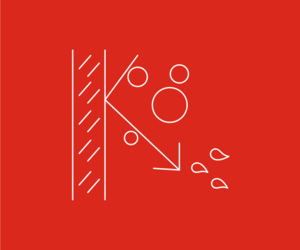 Technical Information, English
Advanced ingress protection can help today's higher-value lamp assemblies deliver the reliable performance customers expect … and help OEMs and Tiers avoid warranty claims that can damage brand reputations and bottom lines.
---
GORE® Automotive Vents provide robust, life-of-vehicle ingress protection for automotive headlamps, rear lamps, fog lamps and exterior accessory lighting applications. 
The membranes in these adhesive vents offer both hydrophobic and oleophobic protection, providing a barrier to ingress of water, fine dust, dirt, automotive fluids and other contaminants that could damage lamp assemblies and any integrated electronics. Backed by a durable adhesive, these GORE® Vents are also designed to maintain their secure bond to the housing for the life of the vehicle.
GORE Automotive Vents provide reliable ingress protection to advance component reliability and longevity.
How it works
Our vents are a barrier to contaminants. They keep both fluids and particulates from passing through our membranes of 100% ePTFE (expanded polytetrafluoroethylene). 
And these high roll-off membranes promptly shed water or fluids after contact, to deliver the best of both worlds: reliable ingress protection along with responsive pressure equalization.
FOR INDUSTRIAL USE ONLY
Not for use in food, drug, cosmetic or medical device manufacturing, processing, or packaging operations.