The Role of an ePTFE-reinforced Polymer Electrolyte Membrane (PEM) in the Automotive Fuel Cell Market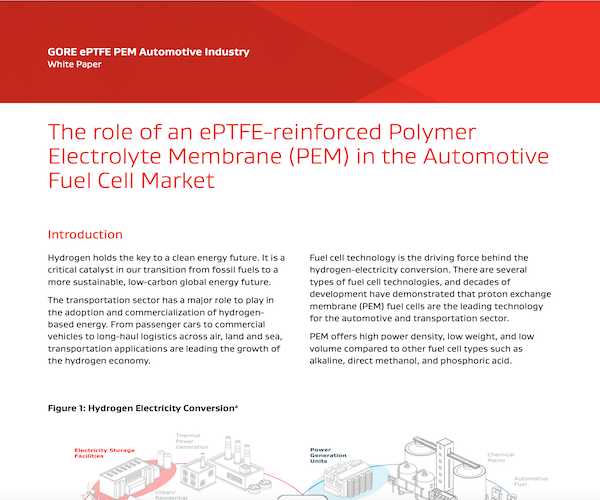 White Papers, English
Hydrogen holds the key to a clean energy future. It is a critical catalyst in our transition from fossil fuels to a more sustainable, low-carbon global energy future. Learn more about the role of an ePTFE-reinforced Polymer Electrolyte Membrane (PEM) in the Automotive Fuel Cell Market by reading the white paper.
---
FOR INDUSTRIAL USE ONLY
Not for use in food, drug, cosmetic or medical device manufacturing, processing, or packaging operations.