Fuel Cell Industry Publications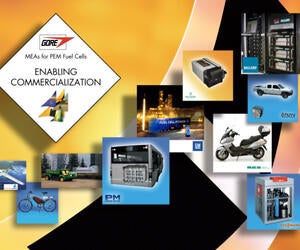 Industry Articles, English
View a list of links and descriptions to publications that serve the fuel cell industry.
---
Advanced Fuel Cell Technology
Informative newsletter, published since 1997, that keeps pace with today's ever-changing fuel-cell technology industry and the people and companies leading the way. By the publishers of Advanced Battery Technology.
Battery Power Products & Technology
A technical magazine for OEM engineers and power supply professionals involved in the design and use of battery and portable power technology.
Clean Fuels and Electric Vehicles Report
Comprehensive international coverage of advanced vehicles and the new fuels that power them.
Electric Light & Power
Specialty publication for utility engineers.
Electrifying Times
The International Magazine of Electric Vehicles (EVs), Hybrids (HEVs), Fuel Cells, Batteries, Alternative Fuels, Electric Car Racing, and Expositions.
EV World
Comprehensive on-line library of EV-related reports, articles, and news releases.
Fuel Cell and Hydrogen Connection newsletter
Monthly newsletter of the Fuel Cell & Hydrogen Energy Association monthly public newsletter highlighting the latest headlines, solicitations, and updates on the fuel cell and hydrogen energy industry.
International Journal of Hydrogen Energy
Emphasis on original research, both analytical and experimental, covering all aspects of hydrogen energy.
Leading Global Industrial Gas Information Provider
Focal point for global industrial gas news, views and intelligence - including fuel cell and hydrogen information.
PowerSources.net
An educational site for the latest discussion of everything related to batteries, fuel cells, supercapacitors and other power sources.
Science Daily Magazine
Breaking news on the latest research in all fields, including fuel cells.
FOR INDUSTRIAL USE ONLY
Not for use in food, drug, cosmetic or medical device manufacturing, processing, or packaging operations.