Article: World Cement Finding Added Value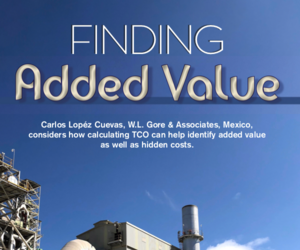 Industry Articles, United States
Carlos Lopéz Cuevas, W.L. Gore & Associates, Mexico, considers how calculating TCO can help identify added value as well as hidden costs. Cement plants are increasingly looking at Total Cost of Ownership (TCO) when they make purchasing decisions. This is a useful tool that accounts for both the initial and ongoing costs of a product or service, as well as any indirect costs that should be considered.
---
FOR INDUSTRIAL USE ONLY
Not for use in food, drug, cosmetic or medical device manufacturing, processing, or packaging operations.