Case Study: GORE® LOW DRAG Filter Bags – Lower Differential Pressure and Higher Air Flow in a Carbon Black Purge Gas Baghouse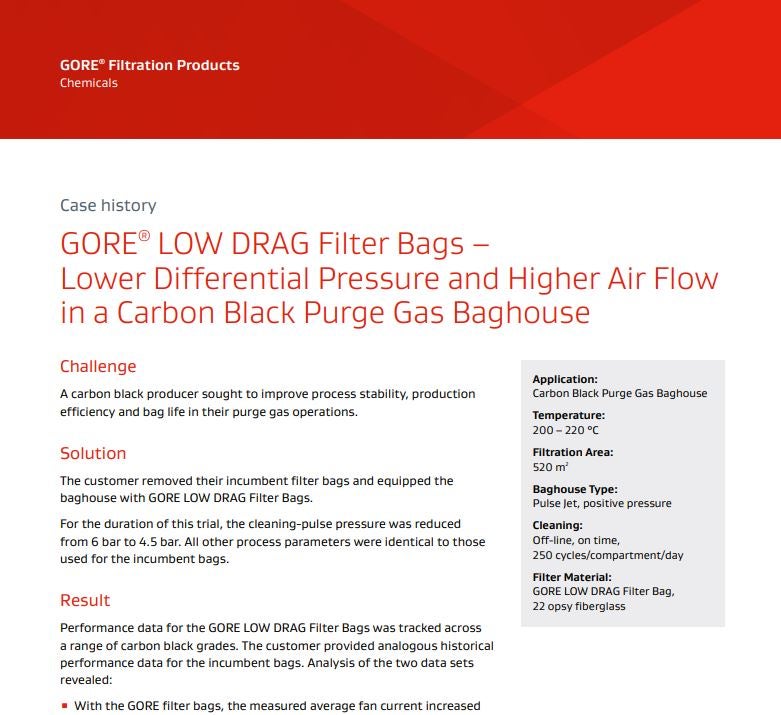 Case Studies, United States
A carbon black producer sought to improve process stability, production efficiency and bag life in their purge gas operations.
Therefore, the customer removed their incumbent filter bags and equipped the baghouse with GORE LOW DRAG Filter Bags.
For the duration of this trial, the cleaning-pulse pressure was reduced from 6 bar to 4.5 bar. All other process parameters were identical to those used for the incumbent bags.