Case Study: Furnace Filtering of Silicomanganese Production using GORE® Filter Bags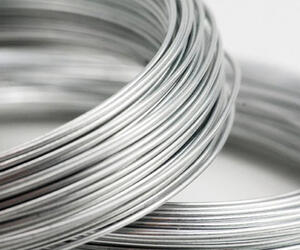 Case Studies, English
Results showed furnace extraction has been increased by 41%, blockage was eliminated from furnace offtake ducts, hood temperatures were been reduced and stack emissions were below 5 mg/Nm3.
---
Application
4 semiclosed furnaces for the production of silicomanganese.
Optimization Potential
The baghouse was originally designed to evacuate 3 furnaces, with the 4th furnace added later. The baghouse was deterring plant productivity and efficiency. Typical problems included: insufficient extraction at the furnaces, heat buildup under the hoods, poor bag filter availability, high emissions and high maintenance costs.
Solution
W. L. Gore & Associates installed GORE membrane filter bags with acid resistant woven glass backing material, optimized system settings, and upgraded tensioning system.
Results
System optimization and installation of GORE membrane filter bags resulted in the following improvements to the baghouse and overall production process:
Furnace extraction has been increased by 41%.
Eliminated blockage of furnace offtake ducts.
Hood temperatures have been reduced, leading to a reduction in maintenance under the furnace hoods.
Stack emissions are well below 5 mg/Nm3.
The need to reduce furnace power due to constraints imposed by the APC system has been eliminated.
After 7 years the original filter bags are still in operation.
FOR INDUSTRIAL USE ONLY
Not for use in food, drug, cosmetic or medical device manufacturing, processing, or packaging operations.