NSN List for Defense Aircraft: GORE® SKYFLEX® Aerospace Materials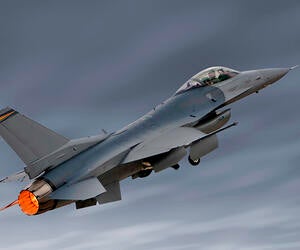 Part Number Information, English
For over 20 years, GORE® SKYFLEX® Aerospace Materials have been serving as a saving grace for defense aircraft design personnel. From W. L. Gore & Associates, they solve many surface protection and sealing/gap problems that alternative products can't. These materials are available through authorized commercial vendors and channels of the United States Defense Logistics Agency. View Gore's product numbers with corresponding National Stock Numbers (NSNs) here, or find more detailed information in the PDF below.
---
NSN Numbers for Defense Aircraft
GORE SKYFLEX Aerospace Materials come in various sizes of die-cut gaskets and form-in-place (FIP) tapes, providing defense aircraft engineers, operators and manufacturers with the ability to increase availability and throughput while simplifying aircraft assembly. The corresponding PDF document lists the respective NSNs that are related to specific GORE SKYFLEX Aerospace Materials parts numbers.
Learn More About GORE SKYFLEX Aerospace Materials or Order Today
Gore's aerospace materials are rigorously tested to ensure they'll perform as promised in your defense aircraft application. To learn more about the advantages they provide compared to alternatives, contact a Gore representative today to place an order or contact a Gore authorized distributor.