Aerogel Insulation for Better Thermal Protection
Gore advances thermal management in electronics
Contact Us
UNITED STATES
+1 410 506 7812
Overview
Aerogels are a class of materials with a unique morphology. Aerogels are highly porous, typically comprised of 95-99% air by volume. These low-density, highly-porous solid materials are light and durable. These characteristics make aerogel insulation an effective solution for many different applications.
Silica aerogel, in particular, has unique insulative properties. Aerogel thermal conductivity is lower than that of air, so it's capable of providing a greater thermal resistance benefit than air. This is due to having pore sizes in the mesoporous range of 2–50 nm. These restricted pore diameters are smaller than the mean free path of air, forcing molecules to take a tortuous path through the material, inhibiting transfer of heat. This is known as the Knudsen effect.
Aerogel Insulations
Aerogel insulation has been used in the aerospace industry for many years, often in the form of thick blankets of aerogel suspended in a thick fabric structure. Recently, companies started to look at using silica aerogel in electronics.
Most aerogel insulations take the form of a silica aerogel coated into or onto a substrate, such as a non-woven. This typically leads to an uneven distribution of aerogel throughout the structure, which can cause:
Variation in the aerogel insulation thermal conductivity
Shedding of aerogel particles, as the aerogel is not bound to the structure
However, Gore recently developed and launched GORE Thermal Insulation, an aerogel-based product that solves those issues of consistency, and shedding.
Our silica aerogel insulation's thermal conductivity is about 20% lower than that of air, due to our highly consistent distribution of aerogel within a PTFE matrix.
GORE Thermal Insulation is also superior to other insulations because the aerogel is bound by the PTFE matrix, which eliminates particulation.
Our processing enables us to target specific insulation thicknesses, and maintain low thermal conductivity across our portfolio of offerings. These are distinct advantages for aerogel in electronics, where gap sizes vary from device to device.
Designing and Installing Aerogel Insulations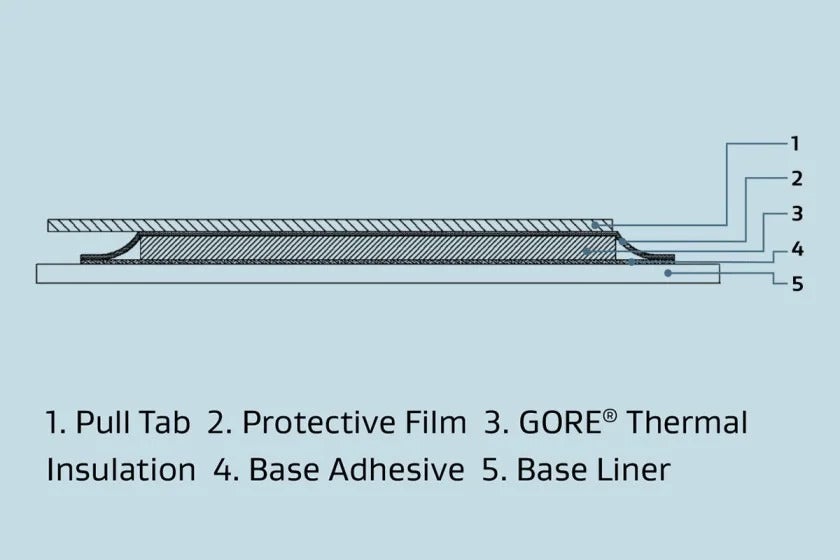 GORE® Thermal Insulation cross section
Selecting the appropriate design for the insulation (thickness and area) is critical to achieving optimal performance results. When designing an aerogel thermal solution, it is important to optimize the area of the insulation relative to the area of the surface hot spot.
GORE Thermal Insulation is provided in finished good form, meaning the insulation is die-cut to the appropriate size and shape. Installing an aerogel insulation into an electronic device requires the use of adhesives and cover films. Gore provides guidance and support to customers to ensure successful aerogel insulation installations.
Aerogel Insulation Properties
GORE Thermal Insulation has a thermal conductivity of about 0.020 W/m•K, depending upon its thickness. The specific heat capacity of our aerogel insulation finished good is 1.8J/g °C. In use, the max temp of aerogel insulation is dependent upon the adhesives used. For GORE Thermal Insulation finished goods, the max use temp is typically 100 °C. By selecting adhesives suitable for high temperatures, the aerogel insulation can be used up to ~320 °C.
Characteristic
Insulation thickness availablea
0.10 mm
0.12 mm
0.23 mm
0.28 mm
0.38 mm
0.53 mm
Adhesive encapsulation width (minimum)b
1 mm
1 mm
1 mm
1 mm
1 mm
1.5 mm
Thermal conductivity (k)c
0.021 W/m•K
0.020 W/m•K
Compression @ 100 kPa (14.5 psi)
13%
8%
Specific heat capacityd
1.8 J/g °C
Bulk density
0.37 g/cc
Operating temperaturee
-40°C to 100 °C
Protective cover film
Black PET
Adhesive type
Acrylic
RoHSf
Meets threshold requirements
Max part size
100 mm x 200 mm
a Nominal thickness based on reported values of thickness of each component of the stack-up.
b Nominal minimum width.
c Nominal conductivity value based on a modified version of ASTM C518.
d Nominal heat capacity measured according to ASTM E2716 Method B at 75 °C.
e Alternate adhesives required to exceed 100 °C.
f To the best of our knowledge, the product listed above does not have any restricted substances above the maximum concentration values listed in RoHS Directive 2011/65/EU and meets the substance restrictions of Article 4 of RoHS Recast including Commission Delegated Directive 2015/863.

*All values are based on nominal characteristics and do not represent the specification and tolerance.
Thermal Conductivity Lower Than Air
With GORE Thermal Insulation, you can now improve the effectiveness of your thermal spreading solutions. With a through-plane thermal conductivity (kz) significantly lower than air, enabled by premium aerogel technology, GORE Thermal Insulation will enhance the heat-spreading ratio and outperform system-level air gaps. It can be used independently or in conjunction with heat spreaders to create a higher-performing thermal design.
Get all the technical details for GORE® Thermal Insulation.
Working with Gore
BY YOUR SIDE FROM DESIGN TO MANUFACTURE
Leading OEMs select Gore because our products and services help develop differentiated and innovative products — with low development risk and a stable supply chain — in a fast-paced, highly competitive market.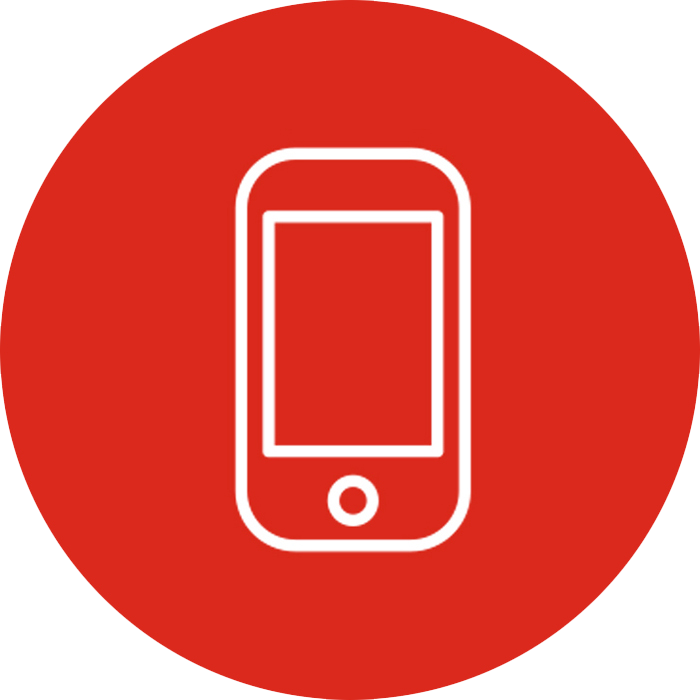 GLOBAL MOBILE SUPPLIERS
Decades as a preferred venting partner of global top OEMs in a wide range of applications — from smartphones and smart watches to tablets, earphones, Bluetooth speakers and cameras.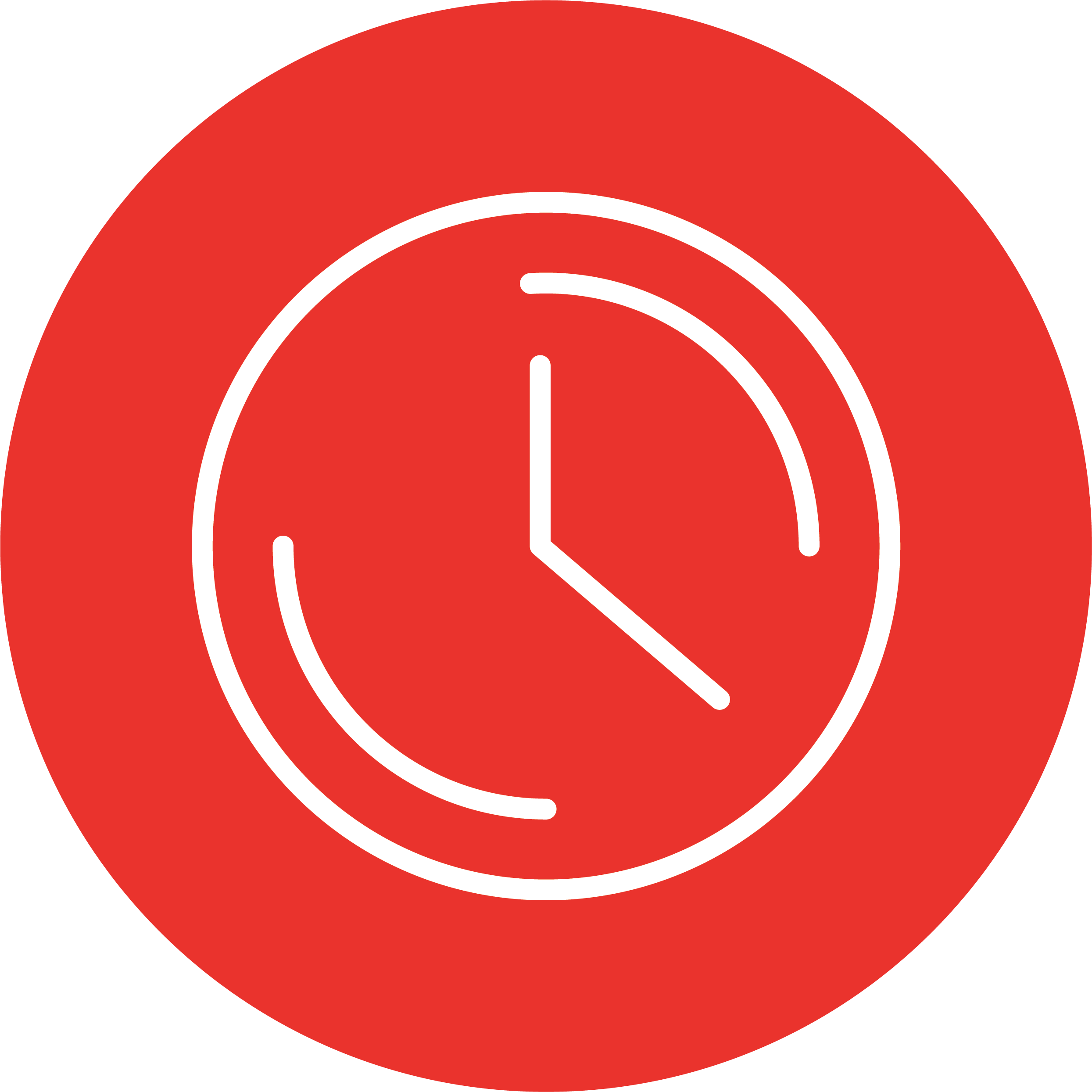 FAST RESPONSE DESIGNS
Gore supports the need of the mobile electronics industry with quick turnaround of designs and prototypes, to ensure that engineering teams can meet their project timelines.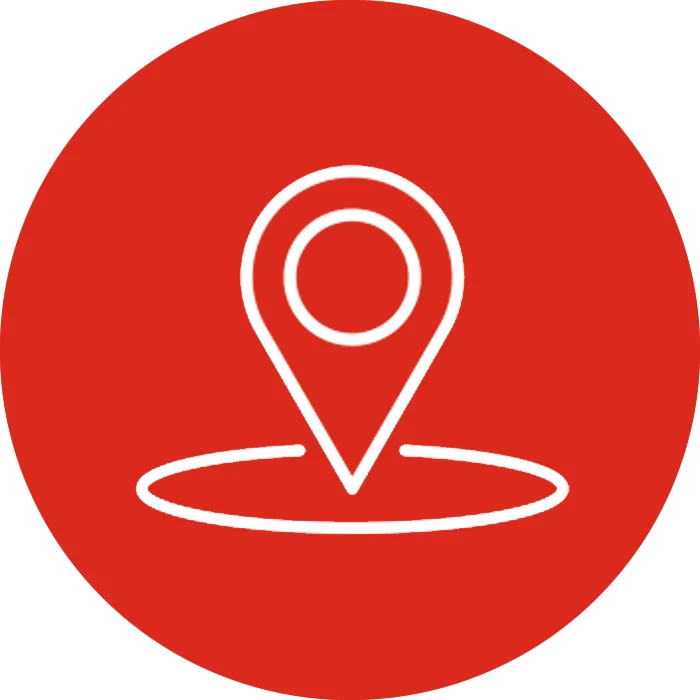 SUPPLY SECURITY
Years of experience in the challenging field of mobile electronics have made us experts at supplying high-volume, fast-ramp products with the timing and quality required for success.

RELIABLE PERFORMANCE
Every Gore product must meet the highest standards of quality, performance and reliability. Through a deep understanding of end-use applications and demands, our products deliver what we promise.
---
FOR INDUSTRIAL USE ONLY
Not for use in food, drug, cosmetic or medical device manufacturing, processing, or packaging operations.
Related Products
Electronic Components & Electrochemical Materials