Overview
High-heat applications put a lot of trust in cables. Despite escalating temperatures exceeding 150° or even 200°, and even in the presence of harsh chemicals, cables are expected to perform flawlessly, every time.
The GTX602 series of GORE IDC Ribbon Cables are high-temperature, non-burning cables that stand up to the stressors of heat and time. With their composite PTFE insulation, the cables are chemically inert and thermally stable up to 250°, while the tensile strength of PTFE keeps the cables robust, durable and resistant to aging. Additionally, the cables are vacuum-compatible.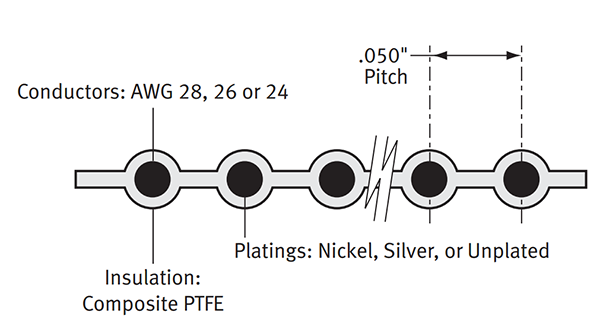 With the cables' composite PTFE insulation, they're resistant to chemicals and extreme heat.
The GTX602 cable series provides lower crosstalk, higher impedance and lower capacitance than most .050" center cables on the market. The cables' superior electrical characteristics allow longer cable lengths, resulting in fewer limitations in design packaging, routing and adjustment of cable lengths.
GORE IDC Ribbon Cables: GTX602 Series conform to UL Style 20453. The cables are often used in areas subject to soldering operations and field repairs, petroleum environments, high-reliability systems and high-temperature applications.
Features & Benefits
GORE IDC Ribbon Cables: GTX602 Series deliver high performance in harsh — and extremely hot — environments. The cables feature:
 
.050" pitch
28, 26 or 24 AWG conductors
composite PTFE insulation
As a result, manufacturers and end users report:
extreme thermal resistance
chemical immunity
low crosstalk
superior electrical properties
vacuum compatibility
resistance to aging
Additionally, Gore's worldwide engineering team provides superior sales and technical support. If you have any questions about the cables' features or benefits, please contact us
Properties
GORE IDC Ribbon Cables: GTX602 Series have the electrical and mechanical properties needed for high performance in extreme temperatures.
For the full list of properties, please download the product data sheet
Ordering Information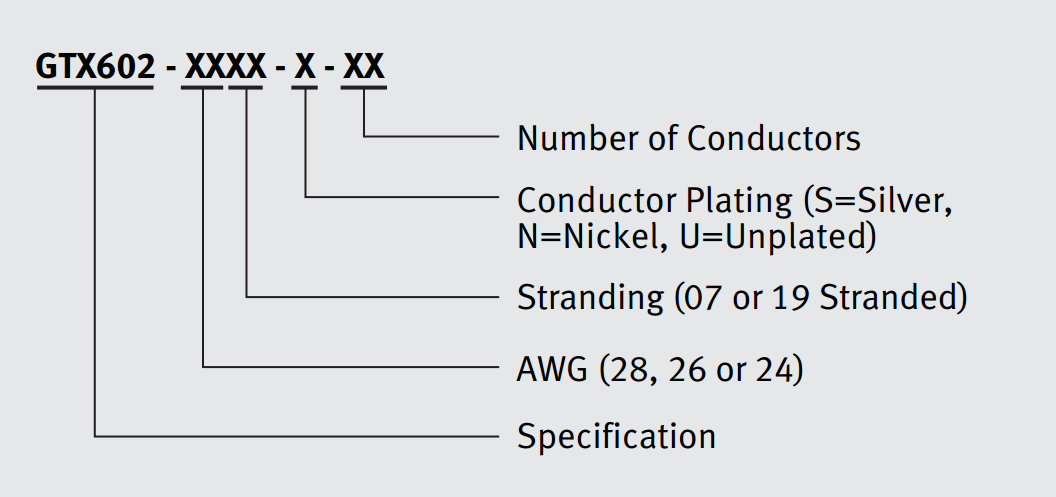 When ordering .050" High Temperature Non-Burning IDC Ribbon Cable, please refer to your application needs and provide your ordering specifications in this format:

If you have any further questions or need more information, please contact us.
Resources