Gore Wins Global New Energy Vehicle Innovative Technology Award at World New Energy Vehicle Congress 2019
---
SHANGHAI, China (July 2, 2019) – On July 2, the World New Energy Vehicle Congress opened at the Boao Asia Forum International Conference Center. As the first world-class new energy vehicle event held in China, the conference gathered political and business elites from various industries, attracting widespread attention from national leaders.
Guests from government departments and international organizations from 18 countries and regions including Germany, the United States, South Korea, and more than 1,500 representatives from over 100 automotive-related companies, as well as domestic and international guests from various walks of life, assembled in Bo'ao to celebrate the new energy vehicle event. Attendees exchanged ideas, shared experiences, arrived at consensuses and promoted cooperation by focusing on the theme of "New Era, New Revolution and New Industry."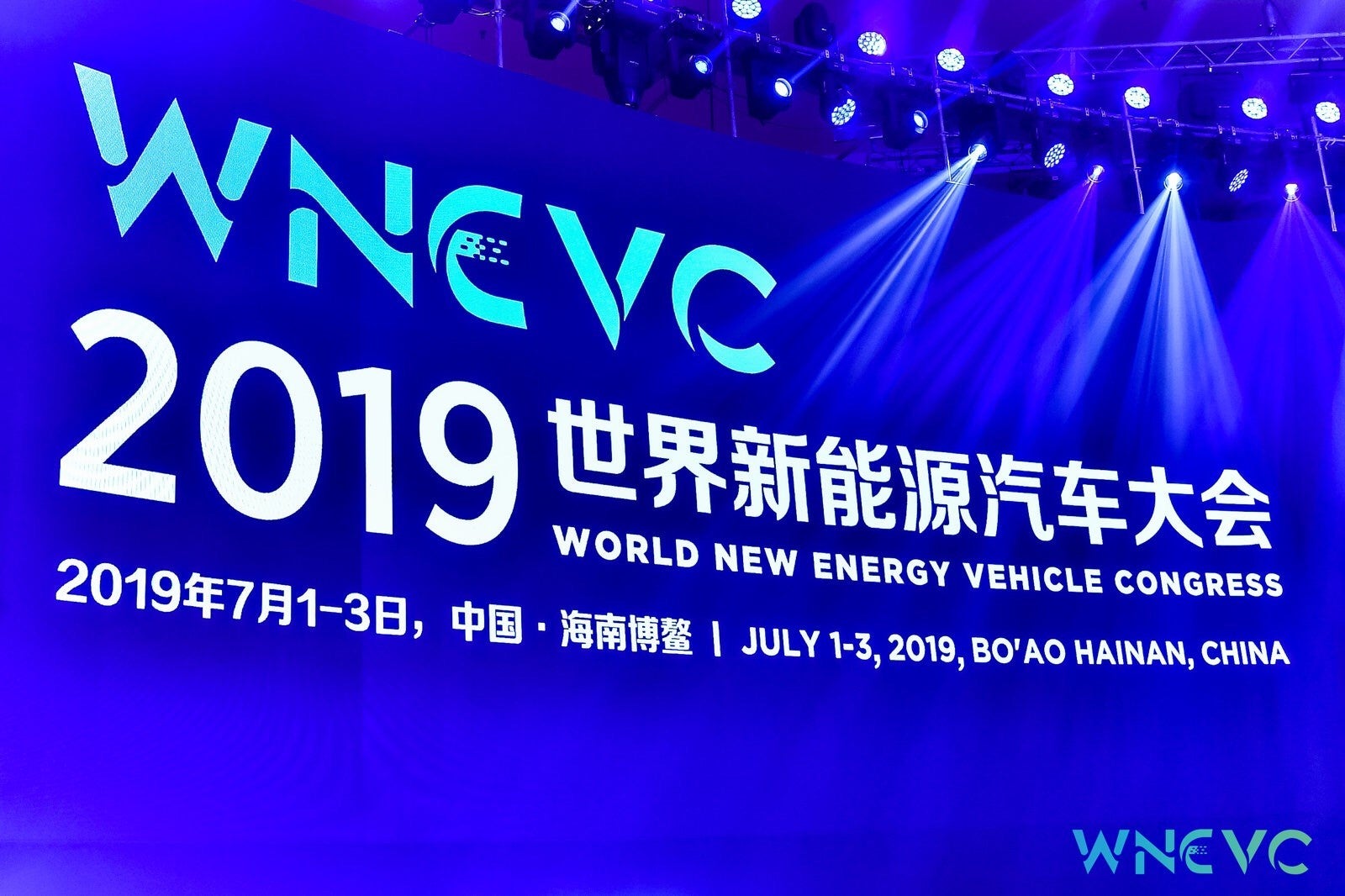 The conference venue housed 5,000 square meters of exhibitions on advanced technology. For the first time, 15 companies exhibited their research and development achievements, presenting 20 significant research and development projects focused on new energy vehicles. The Congress held a series of activities such as test drives and the My Future Car drawing contest. As the world's leading brand in the field of new energy automotive materials, W. L. Gore & Associates, Inc. was one of the conference's VIPs and presented the most advanced scientific and technological achievements to elites in the global new energy vehicle industry.
For concentrating on the technological essence of new energy vehicles, Gore received one of the eight awards for innovation
The development of the world's new energy automobile industry is inseparable from the continuous breakthrough in innovative technologies which can often be used to resolve technical difficulties or bottlenecks in the field of new energy vehicles. Participating innovative technologies need to be researched and then put on the market as products.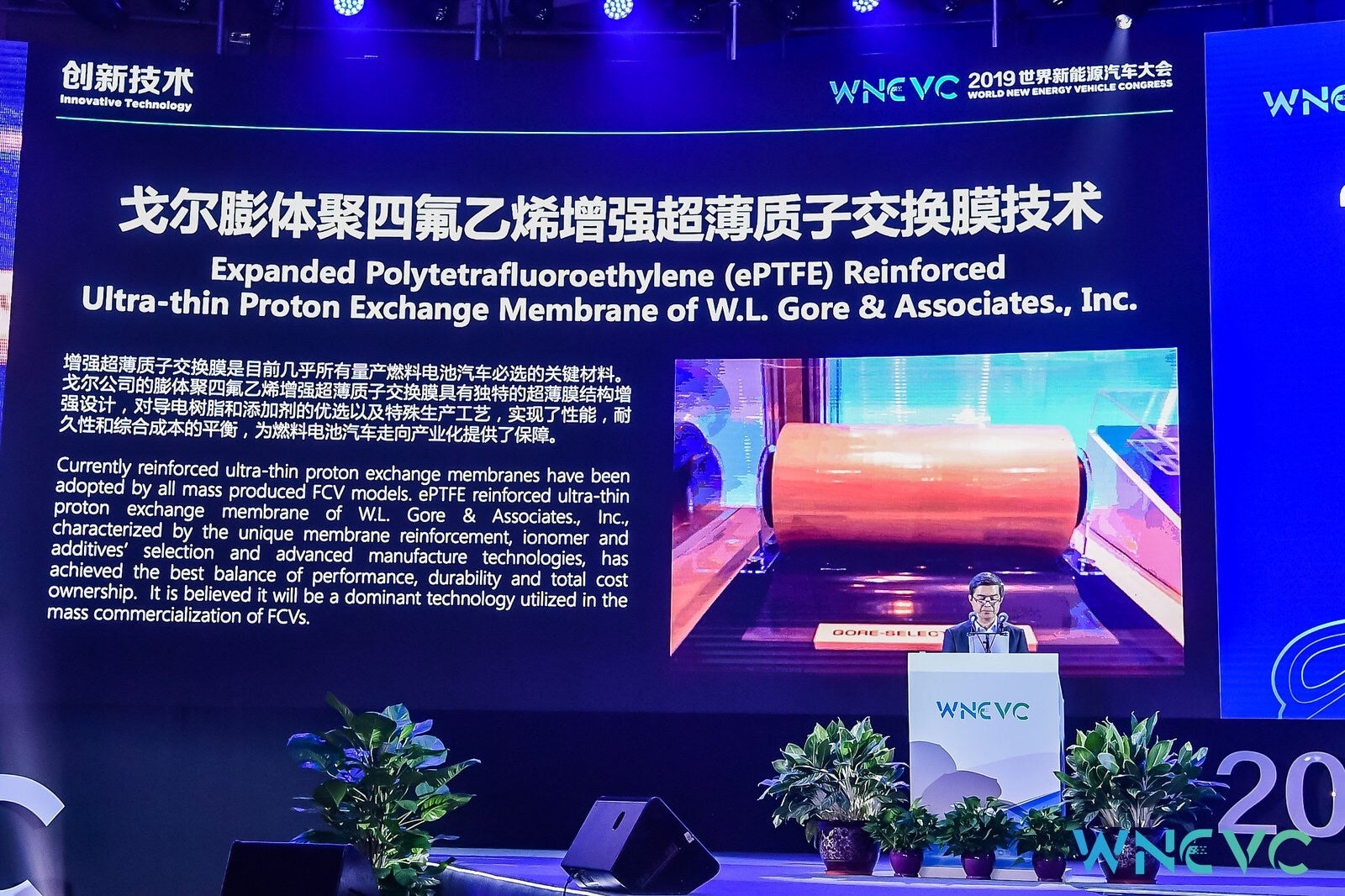 Cutting-edge technology refers to significant technologies that are forward-looking, pioneering and exploratory, and which can become critical foundational technologies for the renewal and promotion of the upgrade and development of new energy vehicles.
Based on the two standards, on March 2019 the Congress invited 31 renowned experts and scholars from several leading technical fields of new energy vehicles to form the Science and Technology Committee, which jointly selected eight winners of the Global New Energy Vehicle Pioneer and Innovative Technology award.
The development of Expanded Polytetrafluoroethylene (ePTFE) Reinforced Ultra-thin Proton Exchange Membrane helped Gore become the only material company to bring home this honor, placing the company beside automotive giants such as BMW, Toyota, BYD, CATL, Huawei, and Tesla. At the awards ceremony, Chairman Wan Gang also highly praised the eight award-winning enterprises for "representing the leading technology of the world's new energy."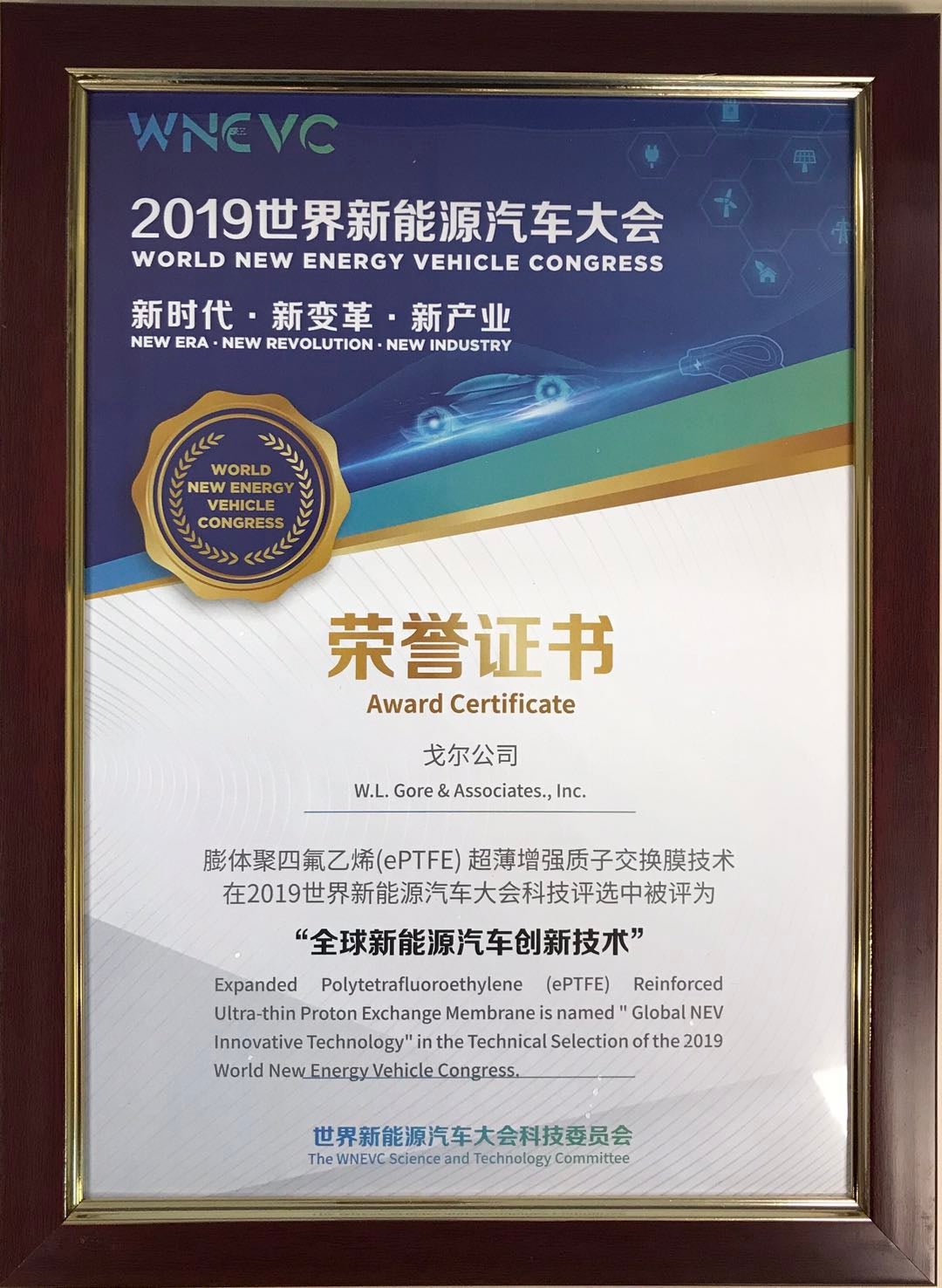 Gore's technology of Proton Exchange Membrane wins Eight Major Innovative Technologies award
Shining at the center! Gore focuses on promoting fuel cell industrialization breakthrough
Since its inception in 1958, global materials technology company Gore has focused on solving complex technical problems in a variety of demanding environments, from outer space to the world's highest peaks, and even the inside of the human body. Gore's vision is to make fuel cell components efficient, reliable, and cost-effective global solutions to meet the world's growing energy needs and address environmental concerns.
And the award-winning ultra-thin proton exchange membrane is a crucial material for almost all mass-produced fuel cell vehicles. The company's ePTFE reinforced ultra-thin proton exchange membrane has a unique, enhanced ultra-thin film structure optimized for conductive resins, additives and specialized production processes to achieve the perfect balance between fuel cell performance, durability and overall cost. This provides a guarantee for the industrialization of fuel cell vehicles.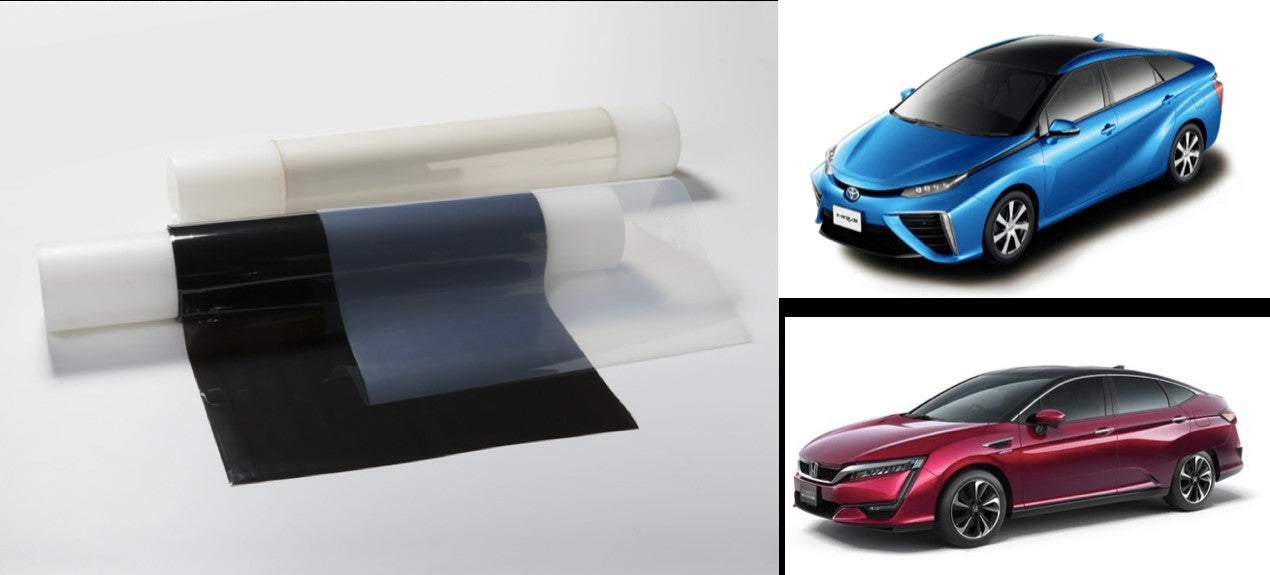 At present, GORE-SELECT Membranes are widely used in the fuel cells of Honda, Toyota, Hyundai, and SAIC automobiles (Honda: Clarity Fuel Cell, Toyota: Mirai, Hyundai: NEXO and SAIC: ROEWE 950), providing high-quality service to thousands of consumers around the world.
Forging head-on into the future, Gore will continue to innovate and lead the charge for progress in materials technology for new energy vehicles. Looking towards tomorrow, Gore is sure to leave its mark on the launch of the era of new energy vehicles!
About Gore
W. L. Gore & Associates is a global materials science company dedicated to transforming industries and improving lives. Since 1958, Gore has solved complex technical challenges in demanding environments — from outer space to the world's highest peaks to the inner workings of the human body. With more than 10,500 Associates and a strong, team-oriented culture, Gore generates annual revenues of $3.7 billion.
Media Contact
GORE, GORE-SELECT, GORE-TEX and designs are trademarks of W. L. Gore & Associates.