Gore's Fuel Cell Technology Helps Power Latest Hyundai Fuel Cell Vehicle
---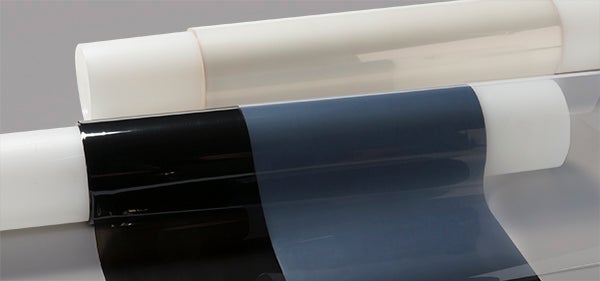 ELKTON, Md. USA (February 26, 2018) – The latest fuel cell vehicle from Hyundai Motor Group (HMG) has already made a splash. Makes sense—its only emission is water. Hyundai's hydrogen-powered NEXO Fuel Cell EV SUV was unveiled to wide acclaim at the January 2018 CES® in Las Vegas, and was seen in action at the global winter games just completed in PyeongChang, South Korea.
This 4th generation Hyundai fuel-cell technology vehicle is the result of 20 years of development. The NEXO is 11% more powerful, has 70 more lbs. ft. torque, and has faster acceleration compared to its predecessor. It also has a 370 mile (595 km) driving range and can start in temperatures as low at -20º F (-29º C) thanks to a fuel cell system that warms up faster to increase its performance.
HMG has been manufacturing fuel cell electric vehicles since 2001. Gore's GORE-SELECT® Membranes, which facilitate the electrochemical reaction between the vehicle's hydrogen fuel and oxygen, have been a part of every generation of Hyundai FCEV.
GORE-SELECT® Membranes contribute to the fuel cell stack's increased power density and cold-start ability while meeting HMG's strict requirements for durability and quality.
Gore is the leading supplier of PEM (proton exchange membrane) fuel cell technology. GORE-SELECT® Membranes are the industry standard for demanding automotive applications, and are used in other commercial fuel cell vehicles such as the TOYOTA MIRAI and the Honda CLARITY FUEL CELL.
In addition, GORE-SELECT® Membranes have been used in commercial stationary applications, such as Panasonic ENE-FARM combined heat and power units for homes, and have shown long-term, durable performance over many years of use.
Due to increasing efforts to reduce greenhouse gas emissions, many countries are looking into how to promote fuel cell and hydrogen technologies, not only in automobiles but also in buses, trucks, forklifts and other utility vehicles. Since Gore entered the fuel cell industry in the early 1980s, Gore Fuel Cell Components have been used in thousands of applications worldwide.
About W. L. Gore & Associates, Inc.
W. L. Gore & Associates is a global materials science company dedicated to transforming industries and improving lives. Since 1958, Gore has solved complex technical challenges in demanding environments — from outer space to the world's highest peaks to the inner workings of the human body. With approximately 9,500 Associates and a strong, team-oriented culture, Gore generates annual revenues that exceed $3 billion. www.gore.com.
Media Contact
gore.com
GORE, GORE-SELECT and designs are trademarks of W. L. Gore & Associates. © 2017 W. L. Gore & Associates, Inc.