Happy H2 To You!
National Hydrogen and Fuel Cell Day is observed on October 8 (10.08); do you know why?
---

Gore Associates worldwide ask you to join us in celebrating October 8 – the fifth annual National Hydrogen & Fuel Cell Day.
Why celebrate on 10/08? Because the atomic weight of hydrogen is 1.008!
Why celebrate hydrogen? Not just because it's the most abundant element in the universe. But because hydrogen and fuel cell technologies can offer us reliable, robust power resources that are environmentally and economically beneficial.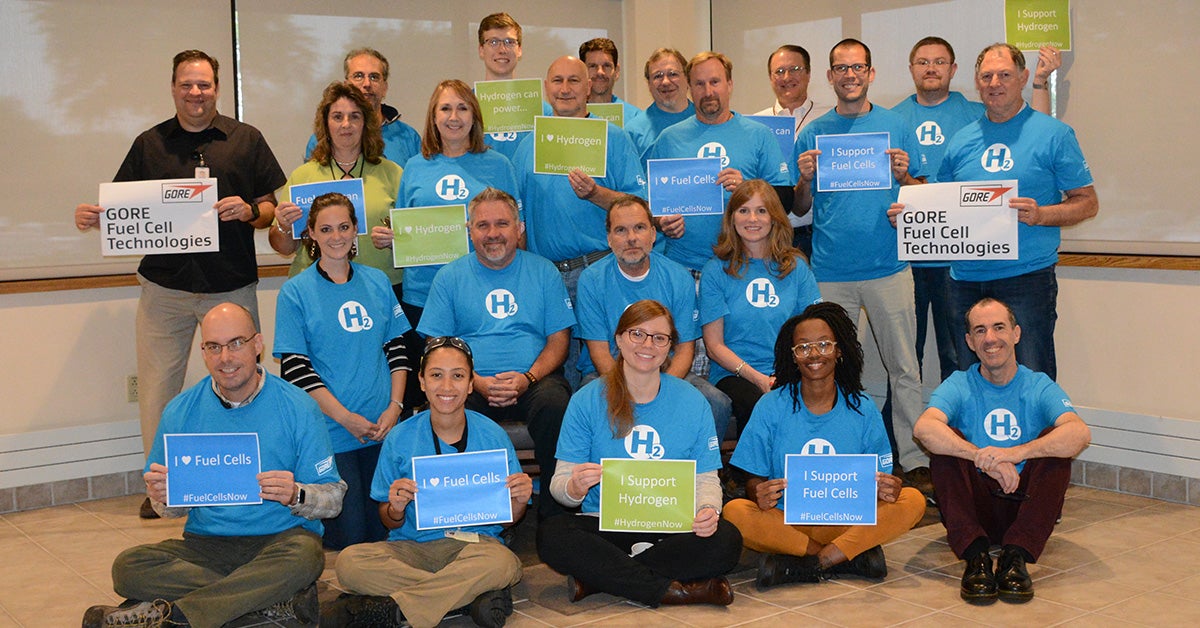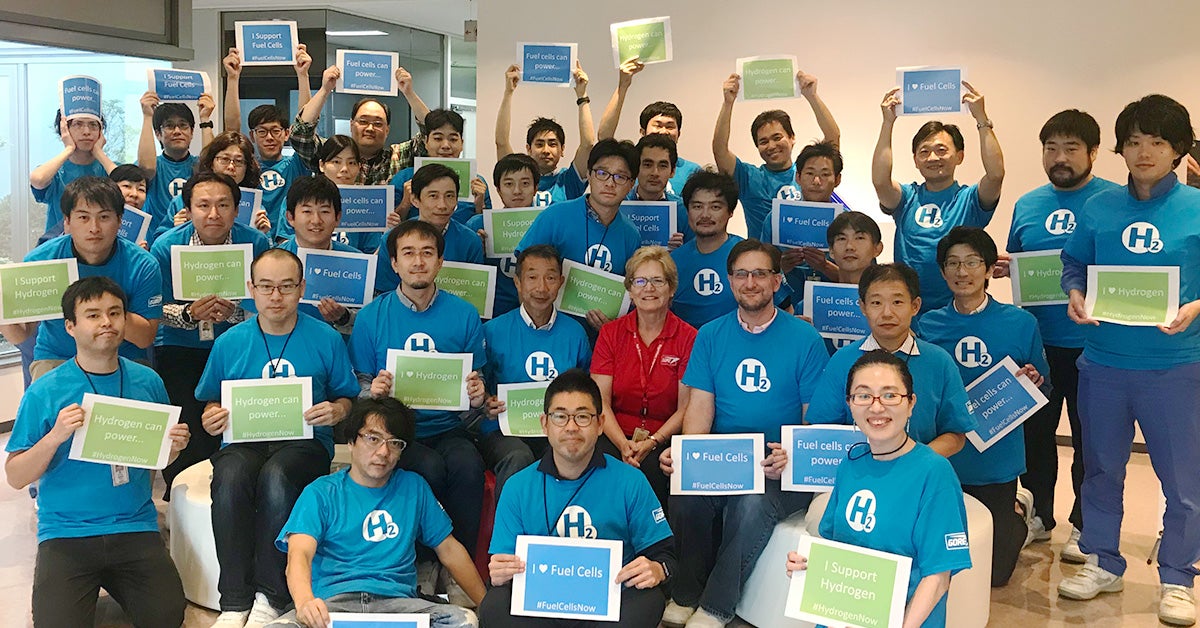 From Asia-Pacific to our East Coast U.S. headquarters, Gore Associates wish you a Happy National Hydrogen and Fuel Cell Day!
At Gore, this day is truly something to celebrate. We've been an active supplier to the fuel cell industry for nearly three decades. Today, we're the world's leading supplier of PEM (proton exchange membrane) technology for fuel cells. Our GORE-SELECT® membranes have become the industry standard for automotive applications, and are used in commercial fuel cell vehicles like the Toyota Mirai and the Honda Clarity Fuel Cell.
You'll also find Gore fuel cell components in many other applications, from drones to forklifts, to portable chargers for mobile phones, and combined heat-and-power generators for home use.