One Year, 330,000 km, 450,000 Passengers, No Emissions
Gore Fuel Cell Technology Helps China Fuel Cell Bus Fleet Achieve Successful Commercial Operation
---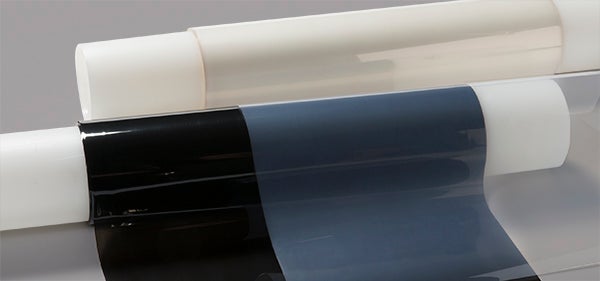 SHANGHAI, China (February 25, 2019) — Since February 2018, 10 Shudu buses powered by Dongfang Electric hydrogen fuel cell systems have been traveling the streets of Chengdu, Sichuan province, providing emissions-free, quiet, reliable transportation. By 18 February 2019, these fuel cell buses had driven 330,000 kilometers and carried more than 450,000 passengers.
This milestone was made possible, in part, by GORE-SELECT® Membranes made by W. L. Gore & Associates (Gore) in Dongfang Electric's fuel cell systems.
During this commercial demonstration, each bus traveled more than 500 kilometers on a single fueling of 20 kilograms of hydrogen, proving their economy in practical use.
The qualities of the proton exchange membrane (PEM), the core component of the fuel cell, are key to success.
GORE-SELECT® Membranes are exceptionally thin, strong and durable, with a unique design that helps to improve the power density of fuel cell stacks.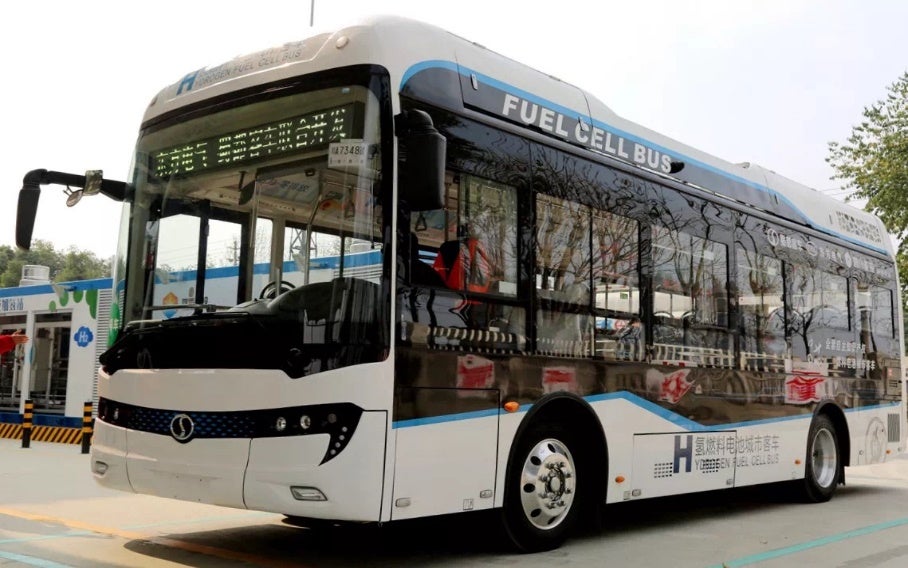 Dr. Xie Guangyou, Deputy General Manager of Dongfang Electric (Chengdu) Hydrogen Fuel Cell Technology Company, said, "The durability of the membrane electrode assembly (MEA) independently developed by Dongfang Electric has exceeded the preset requirement of 5,000 hours, and the durability and stability of GORE-SELECT® Membranes play a key role."
Gore is the leading supplier of PEM fuel cell technology. GORE-SELECT® Membranes are the industry standard for demanding automotive applications, and are used in other commercial fuel cell vehicles such as the TOYOTA MIRAI, the Hyundai NEXO, and the Honda CLARITY FUEL CELL.
In recent years, China has committed to promoting green development, low-carbon, and environmentally friendly new energy vehicles. In 2018, China's production and sales of new energy vehicles reached 1.27 million and 1.256 million respectively, up 59.9% and 61.7% respectively. Faced with the expanding scale of China's new energy automobile industry and the consequent industrial demand, Gore strives to apply proton exchange membranes with excellent durability and reliability to the production of fuel cells to support the development of China's new energy automobile industry.
Takao Oshima, Global Product Manager for Gore's Electrochemical Products said: "Gore supports the development of China's fuel cell enterprises, helps them improve durability while reducing costs, thus strongly supporting the development of China's hydrogen fuel cell industry. It is believed that in the near future, more fuel cell vehicles using GORE-SELECT® Membranes will run smoothly on the streets of China."
About W. L. Gore & Associates, Inc.
W. L. Gore & Associates is a global materials science company dedicated to transforming industries and improving lives. Founded in 1958, Gore has built a reputation for solving complex technical challenges in the most demanding environments — from revolutionizing the outerwear industry with GORE-TEX® fabric to creating medical devices that improve and save lives to enabling new levels of performance in the aerospace, pharmaceutical and mobile electronics markets, among other industries. Headquartered in Newark, Del., Gore employs 9,500 Associates and generates annual revenues of $3.5 billion. www.gore.com
About Dongfang Electric (Chengdu) Hydrogen Fuel Cell Technology Co., Ltd.
Dongfang Electric (Chengdu) Hydrogen Fuel Cell Technology Co., Ltd. is a wholly-owned subsidiary of China Dongfang Electric Group Co., Ltd. and a core platform for the development of Dongfang Electric Group's hydrogen energy and fuel cell industry. The company is committed to becoming a leader in the fuel cell industry, providing customers with overall solutions for hydrogen utilization and core equipment and first-class services related to fuel cells. The company's products cover the overall solutions of MEA, stacks, fuel cell engine systems and fuel cell electric vehicle drive systems. For more details, please visit: dongfang.com and WeChat "东方氢能"
Media Contact
GORE, GORE-SELECT, GORE-TEX and designs are trademarks of W. L. Gore & Associates.