Thank you for joining us in Rotterdam for World Hydrogen Congress, 11-12 October 2023!
October 9, 2023 - October 13, 2023
Rotterdam, NL
---

The World Hydrogen Congress is the premier global event for the hydrogen industry, celebrating innovative technologies and solutions across the entire value chain to drive the clean energy transition.
Gore's novel composite PEM for Water Electrolysis (WE) helps break through the 'system dilemma' of performance-safety-durability trade-offs, enabling more efficient WE systems with a lower total cost of ownership.
Our advanced PEM technology, supported by an established global supply chain and proven technical expertise, also helps manage risks for investors who need a reliable partner in an emerging and expensive market.
Leveraging our 25+ years' experience in the fuel cell industry, our material innovations and enterprise resources can be integrated into the WE ecosystem to deliver a lower levelized cost of hydrogen (LCOH) and support our collective decarbonization goals.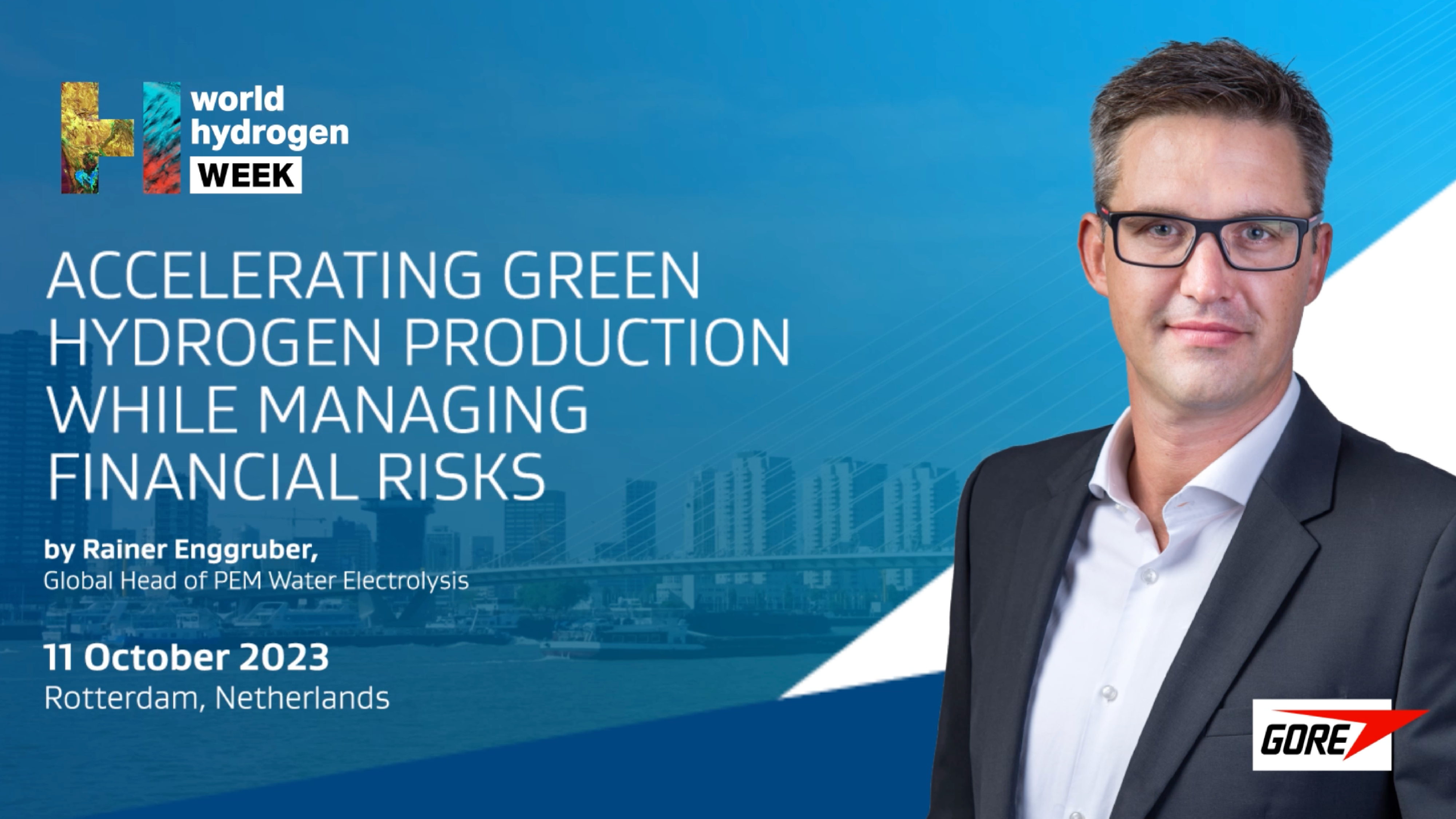 Please complete the form at right to download a copy of the presentation, "Accelerating Green Hydrogen Production While Managing Financial Risks; Why Choosing the Right Supplier and PEM Materials Matters in WE System Design", presented by Rainer Enggruber, Global Head of PEM for Water Electrolysis.
In his keynote speech, Rainer discussed how Gore's advanced PEM attributes and reliable supply chain can support large-scale electrolysis programs immediately while offering a cost-effective technology that reduces operational and financial risk.