Meet Us at the IFAI Expo, October 12-14, 2022
October 12, 2022 - October 14, 2022
Charlotte, North Carolina
Discover more durable, colorfast solutions for all your high-strength sewing needs in the GORE® TENARA® Sewing Thread booth at IFAI Expo 2022.
---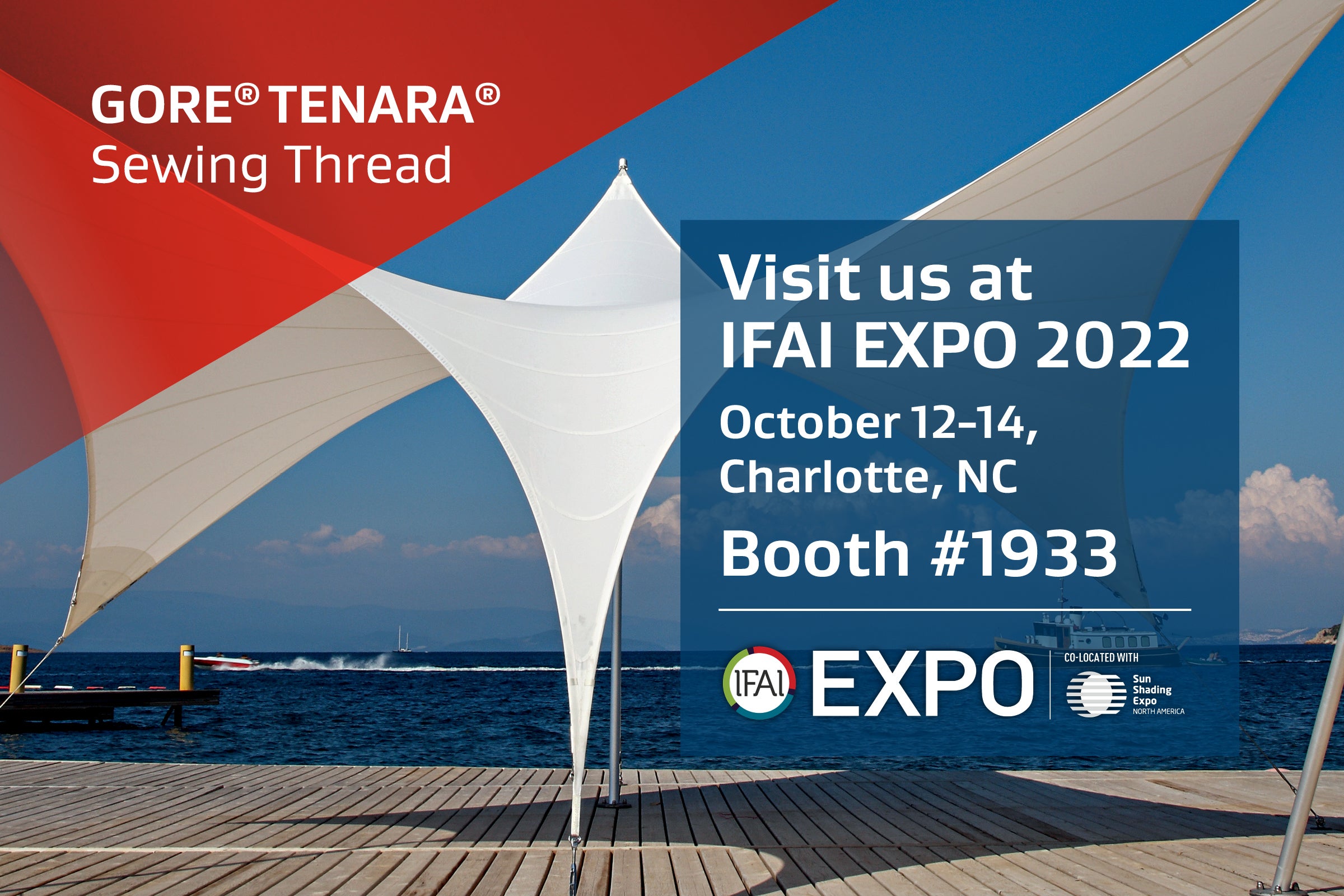 The Gore team is eager to hear about your new applications and most challenging product developments, because GORE TENARA Sewing Thread excels in the most challenging outdoor and marine environments:
Choose vibrant colors or clear thread
Won't fade, stain, discolor or absorb water
Stays strong and flexible in extreme heat or freeze cycles
Resists damage from sun's UV rays, mold, mildew and saltwater
Withstands harsh cleaning solutions, acid rain and industrial pollutants
For seams that outlast the fabric, talk to the GORE TENARA Sewing Thread team in booth #1933.
Exhibit Hours: 10:00 a.m–5:00 p.m. October 12 & 13, and 10:00 a.m–2:00 p.m. October 14.