Join Gore at the Hydrogen Online Conference 2021
October 7, 2021 - October 8, 2021
Virtual
Begins at 00:00/Midnight CEST (Germany) on Friday October 8
Begins at 6:00 a.m. CST (Shanghai) on Friday October 8
Begins at 3:00 p.m. PDT (Pacific Daylight Time) on Thursday October 7
Begins at 6:00 p.m. EDT (Eastern Daylight Time) on Thursday October 7
---

This 24-hour event features more than 30 speakers and more than 100 exhibitors — all presenting leading-edge information and technologies to hydrogen and clean-energy professionals globally! And all you need to access all this great content is your free ticket and your internet connection.
See the latest developments from GORE® Fuel Cell Technologies
With your conference ticket, you'll be able to tour Gore's virtual booth in the online exhibition hall. We're showcasing the latest in our PEM (Proton Exchange Membrane) and MEA (Membrane Electrode Assembly) technologies.
Chat with our Fuel Cell Specialists in our virtual booth.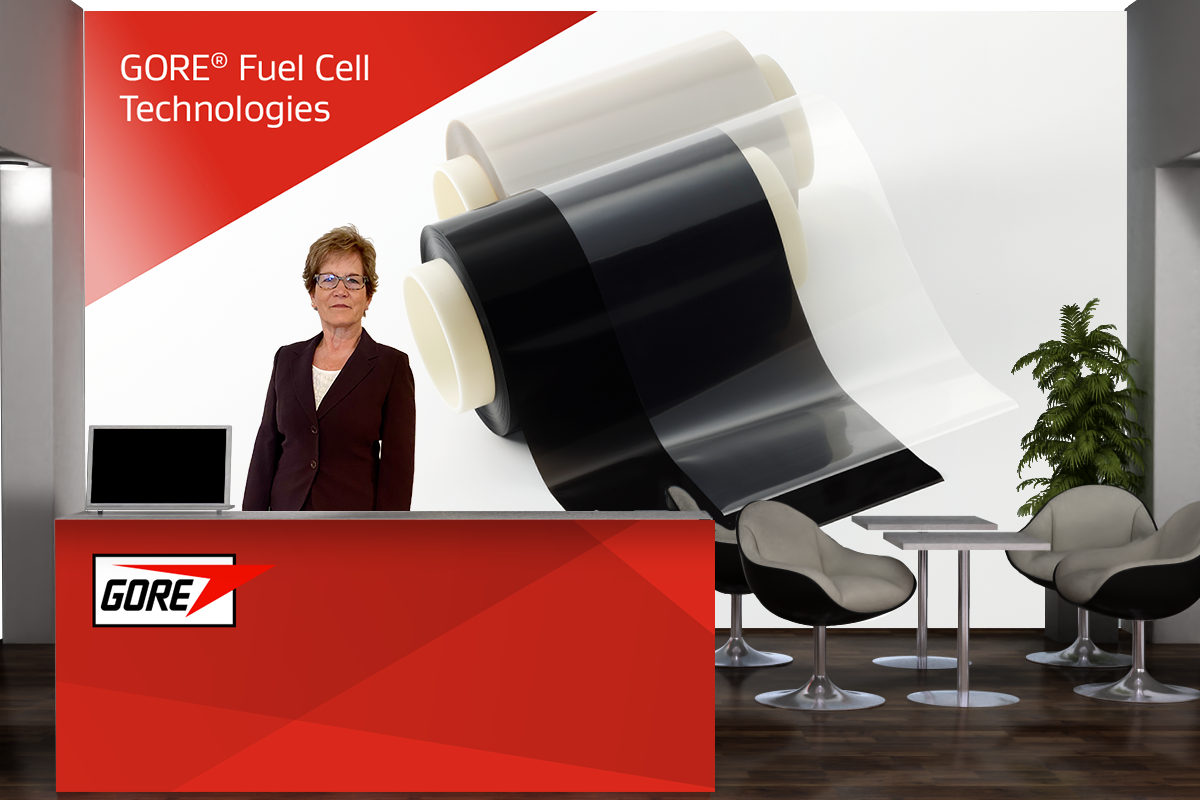 It's a virtual booth, but with live human assistance and answers in real time. So chat one-on-one with us to ask about what's in the booth … or to discuss your applications and ask about issues our products might solve.  For example, if you need more compact and higher power-output fuel cell systems…or thinner, more durable membrane structures, don't hesitate to ask how we can help!  
With more than 25 years' experience in fuel cell technologies, our GORE-SELECT® Membrane (PEM), Gore Catalyst Coated Membrane (CCM), and our GORE® PRIMEA® Membrane Electrode Assemblies (MEA) are empowering clean energy solutions in the automotive, stationary and mobile power-generation industries worldwide. With even more developments underway, you won't want to miss our virtual booth and live chat.
But to participate, you must register for your free ticket.
Get your free ticket now!
In the US, 10.08.21 is the 7th Annual National Hydrogen and Fuel Cell Day — because 1.008 is the atomic weight of hydrogen!
FOR INDUSTRIAL USE ONLY
Not for use in food, drug, cosmetic or medical device manufacturing, processing, or packaging operations.