GORE® STA-PURE® Pump Tubing, Series PCS
Deliver consistent flow and reduce risk of failure, even for long runs or high pressures, with this durable and resilient tubing for peristaltic pumps.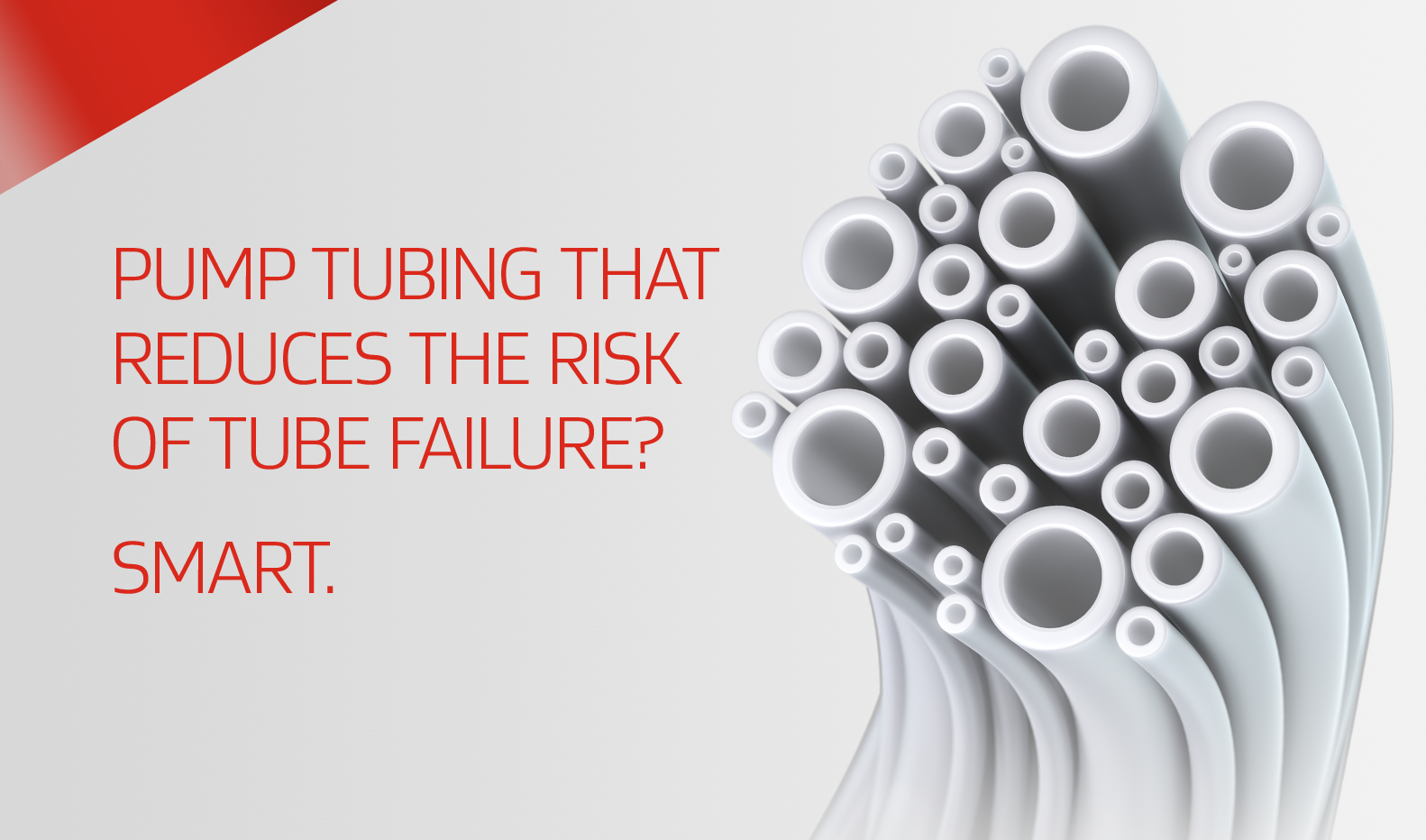 As biopharmaceutical manufacturing changes to accommodate continuous processing, enabling technologies like peristaltic pump tubing must also adapt. Conventional extruded silicone and TPE pump tubing will be challenged to achieve desired performance goals, such as prolonged fluid transfers up to 90 days. GORE STA-PURE Pump Tubing, Series PCS, has been shown to perform at this timescale.
GORE STA-PURE Pump Tubing
GORE STA-PURE Pump Tubing enables reliable peristaltic pump operation in challenging pharmaceutical and biopharmaceutical processing applications. It has been engineered specifically for demanding conditions found in modern bioprocessing. Incorporating Gore's expanded polytetrafluoroethylene (ePTFE), GORE STA-PURE Pump Tubing combines flex durability and resilience — allowing pumps to handle long runs or elevated pressures found in fermentation, harvesting and purification unit operations.
With proven biocompatibility, GORE STA-PURE Pump Tubing is manufactured in an ISO 14644-1 Class 7 cleanroom, according to current Good Manufacturing Practices (cGMP), and is available in a wide range of standard sizes.
Reduce risk and run with confidence in the most demanding bioprocessing applications: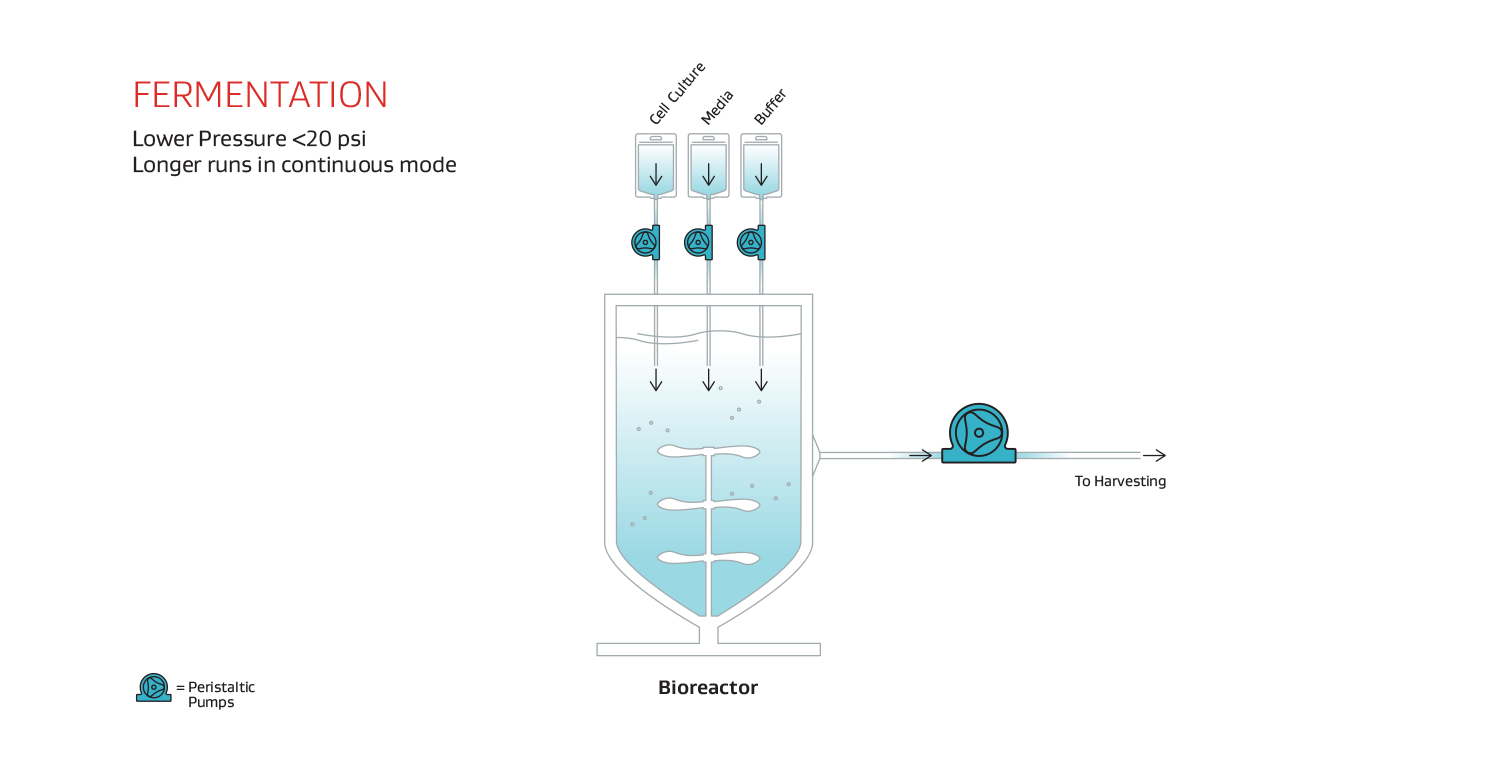 The emergence of continuous cell culture has allowed for smaller equipment footprints and higher productivity. It also places greater demands on peristaltic pump tubing.
GORE STA-PURE Pump Tubing, Series PCS, was engineered specifically for challenging environments. It is manufactured with a patented composite of platinum-cured silicone and expanded polytetrafluoroethylene (ePTFE) for added strength and resilience. As a result, GORE STA-PURE Pump Tubing can operate with lower risk of failure from rupture or flow decay for multiple days and weeks.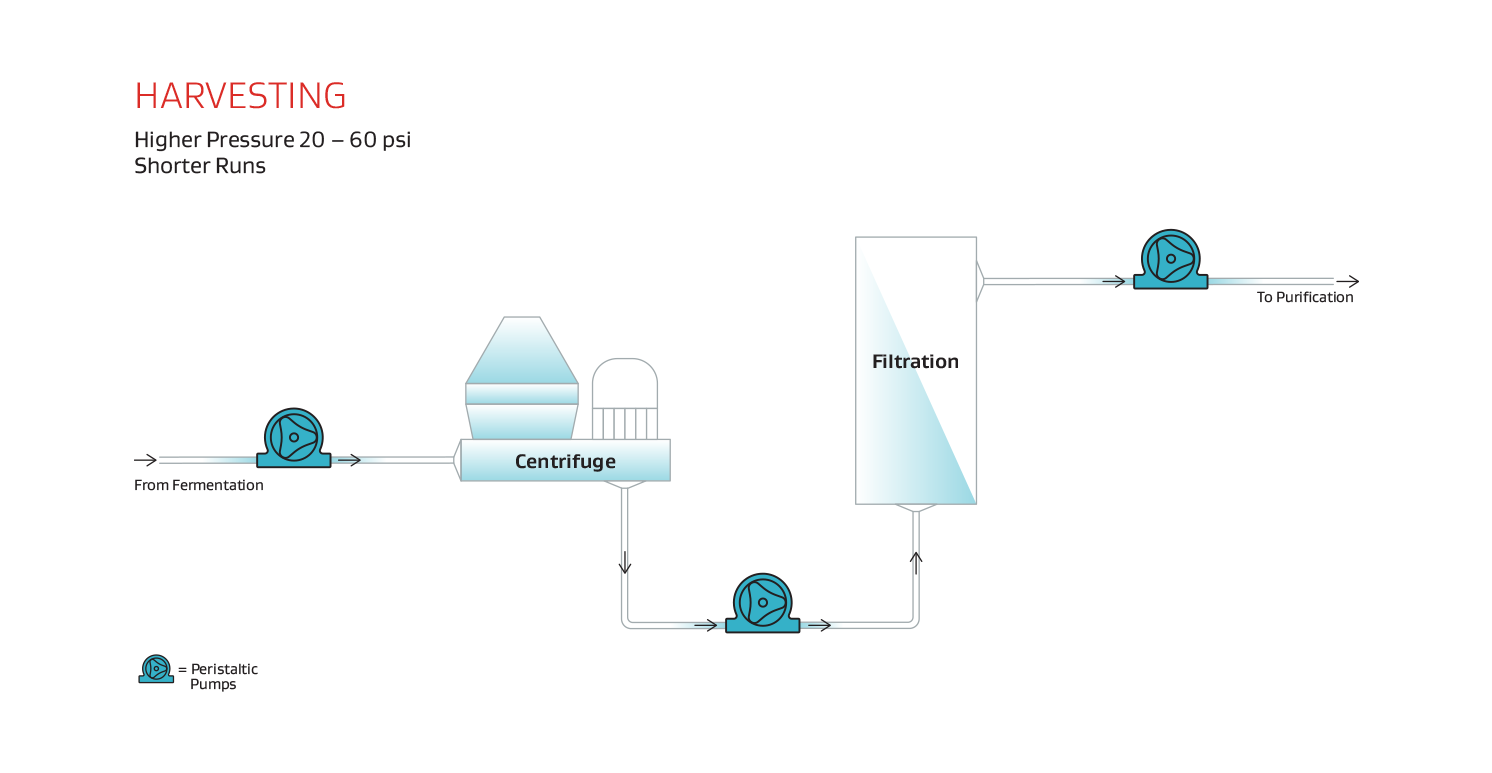 While run times can go down in harvesting operations, pressures go up as centrifugation and filtration are required to remove cells, cell debris and other matter from the product solution.
GORE STA-PURE Pump Tubing is ideal for harvesting applications. The unique composite structure of the tube adds strength and high-flex durability for greater security against rupture under challenging pressure conditions. Additionally, the highly resilient structure supports consistent flow rate over a production run.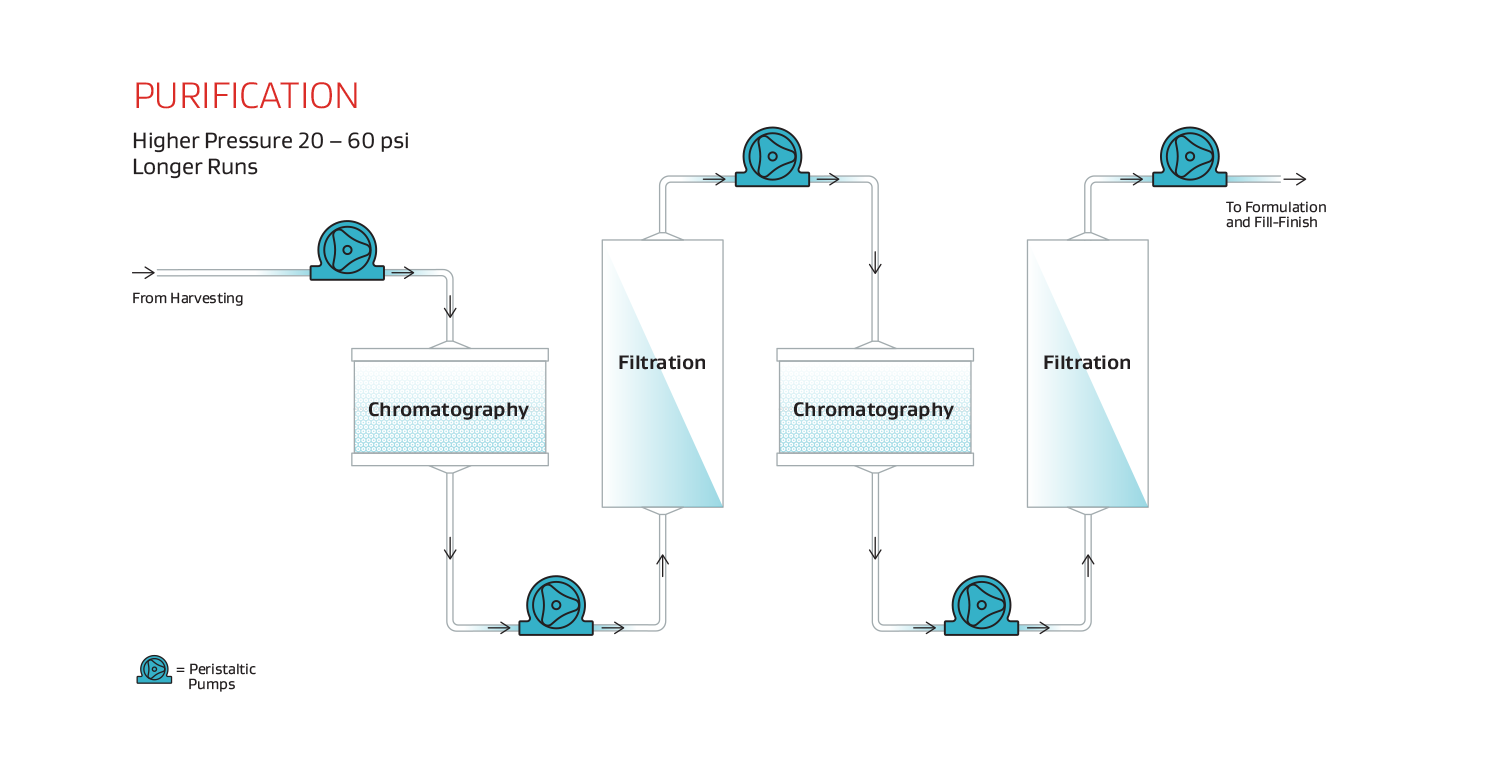 Purification is a multistep downstream process that requires sophisticated protein-purification techniques. This typically includes multiple variations of two basic procedures: chromatography and filtration, both of which run at higher pressures. At the same time, biomanufacturers are developing continuous processing techniques and need equipment to support them.
The strength and durability of GORE STA-PURE Pump Tubing makes it an ideal choice for purification environments. It's strong enough to withstand high-pressure chromatography and filtration, and it is a serious option for companies looking to adopt continuous processing techniques.
Proven Performance
For 20 years, GORE STA-PURE Pump Tubing has delivered reliable performance in real-world environments. In pump tests, Series PCS has been shown to perform for 90 days at 10 psi and has the ability to operate at an extreme of 100 psi, even after exposure to CIP/SIP conditions.