Related Products
Cover For Organic Waste Treatment
GORE® Cover For Organic Waste Treatment
Take just as much favourably priced nature as possible and as much intelligent technology as necessary. Or more precisely: GORE Cover.
Heading
The Principle of Organic Waste Treatment with GORE® Cover
Resource Image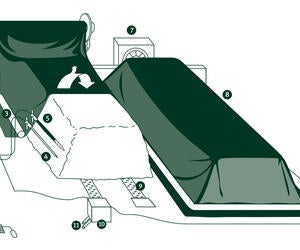 Contact Forms
Gore has built a worldwide reputation for ethics and integrity in its dealings with customers, suppliers and employees.