GORE® Protective Vents Ensure RF System Reliability with the Right IP Rating for Heavy Rain Conditions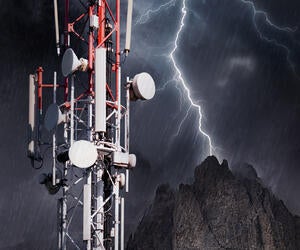 Case Studies, United States
Fingu, a well-respected manufacturer known for its radio frequency (RF) systems, needed quickly to identify the cause of water ingress in their RF subsystems. Their subsystems were mounted on top of telecom towers in a location subject to fierce typhoons. These heavy rains and high-force winds caused water to enter the housing and compromise the subsystem's integrity and performance.
---
Situation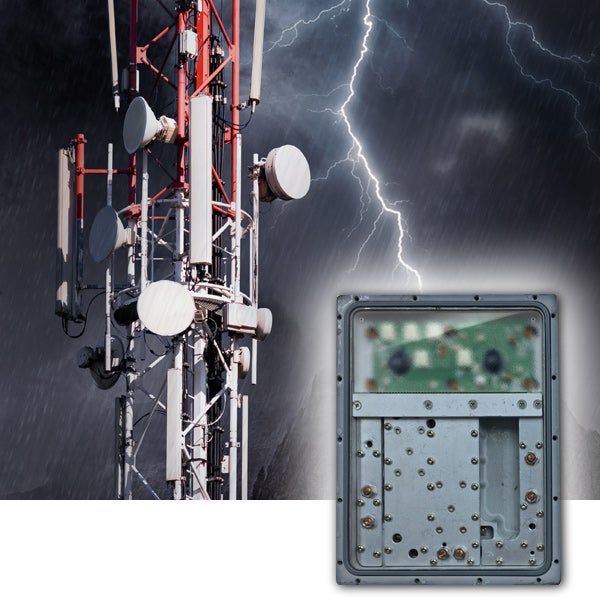 Fingu, a well-respected manufacturer known for its Radio Frequency (RF) devices for mobile telecom systems, was designing and supplying RF subsystems for a global telecom player. These subsystems were mounted on the top of telecom towers, in open environments at multiple locations throughout the world. One location, which was subject to typhoons, also experienced unusually fierce rainstorms during the first year the RF subsystem was installed.
These unusually heavy rains, driven by high-force winds, caused water to enter the housing of some of the combiner units, compromising their integrity and performance.
Challenge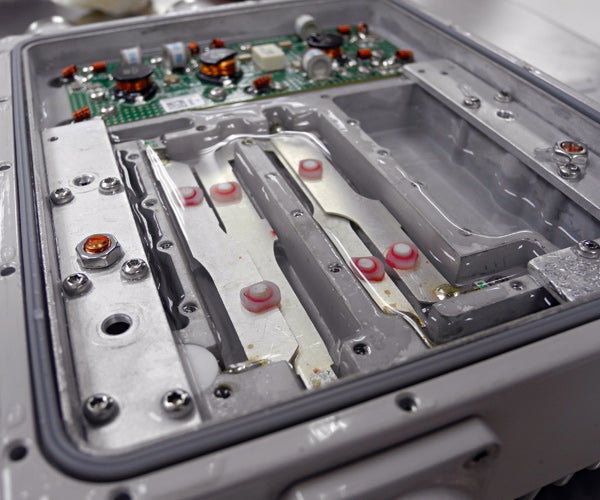 This combiner was returned from the field full of water.
The RF subsystem's housing, which was rated IPX7, was designed for water immersion. The Fingu engineering team was also aware of the need to protect this externally-mounted unit from water jets. Yet, water had penetrated the housing. Several failed combiners, returned from the field, were completely filled with water. In all the failed units, water had penetrated the vent membrane and adhesive. Obviously, the specified vent was not robust enough to resist the jet pressure created by the storms that lashed these tower-top devices. But why not? Why was there water ingress, when the housing passed the IPX7 water immersion test?
Fingu contacted Gore to quickly identify the cause of failure. The challenge was to identify a venting solution that could:
reliably prevent these water ingress problems in the future
effectively equalize pressures, to reduce strain on housing seals
allow immediate repair of the failed units, without delay
be incorporated into the existing units without any modifications
Solution
Working with the Fingu engineering team, Gore's application engineers did a detailed failure analysis, beginning with the initial venting specification. While IPX7/IPX8 ratings define resistance to water immersion, they do not confer protection against water jets. The IEC 60529 standard recognizes that these are two entirely different categories of waterproofing:
For tower-top telecom equipment that is mounted in an open environment with high winds and heavy rains, the most relevant Ingress Protection rating would be IPX5 or IPX6. These ratings would confer protection against the dynamic water pressures created by the high-force winds and rain in the towers' environment. Therefore, Gore recommended changing the units' waterproofing standard from IPX7 (immersion protection) to IPX6 (the most robust level of water jet protection).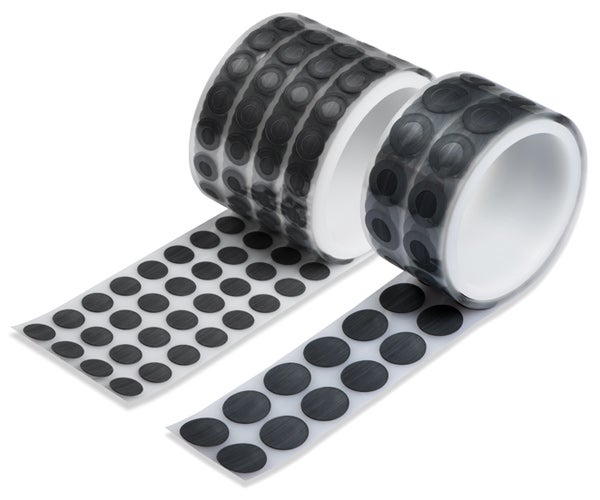 GORE® Protective Vents – Adhesive Series VE7
To satisfy this IPX6 standard, the Gore engineers recommended a very robust adhesive vent: GORE® Protective Vents' Adhesive Series VE7 (Part Number VE71221). This vent is widely used in IPX6 telecom equipment and devices, where it has proven reliable in equalizing pressures and preventing water ingress*.
Series VE7 has a crush-resistant ePTFE GORE™ Membrane that readily withstands high-pressure jets, because it is much thicker than traditional PET adhesive vents that are commonly available. Series VE7 also has a very strong silicone adhesive that bonds well to housings, even those with challenging surface roughness. With its robust membrane and adhesive, VE7 provides stronger protection against water jets, to better withstand tower-top conditions in stormy environments.
*IP ratings depend on the product housing's design. Please contact a Gore representative for more information.
Using Fingu-provided combiner units, Gore installed VE7 vents and performed validation testing. After multiple rounds of IPX6 water-jet testing in the Gore laboratory, no water intrusion was observed.
As a result of this cooperative technical partnership, the Fingu engineering team adopted Series VE7 vents as the solution. Series VE7 was retrofitted into all combiners returned from the field, and was also installed into every new unit that was being produced.
Diverse Product Line Engineered for Simple Integration
GORE® Protective Vents are manufactured in many different sizes and shapes, making it easy to choose the right vent for any application. These vents are easy to integrate into new or existing designs to meet the needs of a broad range of applications and markets. For example, these vents
tolerate temperatures ranging from -40 °C to 125 °C
perform to protection standards up to IP68
provide maximum protection for applications in harsh environments through molded plastic or metal vents
install easily by being adhered, threaded, snapped or welded to a variety of enclosure materials
The Gore Advantage
Gore is a technology-driven company focused on discovery and product innovation. Well-known for waterproof, breathable GORE-TEX® fabric, the company's portfolio includes everything from high-performance fabrics and implantable medical devices to industrial manufacturing components and aerospace electronics. Founded in 1958 and headquartered in Newark, Delaware, Gore employs approximately 10,000 associates in 30 countries worldwide.
For more than fifteen years, Gore has delivered protective venting solutions for telecommunication hardware installed throughout the world. When working with Gore, our telecommunications clients are paired with a technical sales associate and an applications engineer to assess the intended application, the product design, and the environment in which it will be used. Gore's team tests various vents to determine the best material, size and placement of the GORE® Protective Vents. This collaborative process has ensured that hardware of some of the largest OEMs and equipment manufacturers meets the challenging environmental demands of today's telecommunication industry.
Learn more at gore.com.