GORE® Packaging Vents for Biostimulants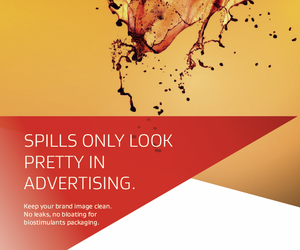 Brochures, English
What makes biostimulants so great, also makes them particularly challenging for the packaging industry: Their organic formulation components contain active ingredients that will ferment and release gases in the process. Failure to manage the off-gassing process leads to bloated and leaking containers. Download the brochure to learn how GORE® Packaging Vents help you say goodbye to ugly spills. Protect your product, protect your brand.
---
FOR INDUSTRIAL USE ONLY
Not for use in food, drug, cosmetic or medical device manufacturing, processing, or packaging operations.