Data Sheet: GORE® Outdoor Cabinet Cooling Filters - ABS Standard Filter Product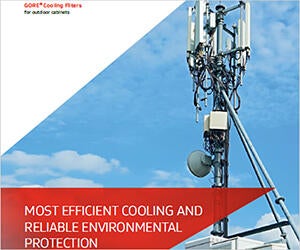 Data Sheets, English
GORE® Cooling Filters offer the most efficient and reliable cooling technology available for outdoor electronic enclosures. Unlike closed loop systems like AC and HEX, GORE Cooling Filters enable the use of DAC by providing critical environmental protection – allowing you to take full advantage of natural thermal efficiency of air.
---
FOR INDUSTRIAL USE ONLY
Not for use in food, drug, cosmetic or medical device manufacturing, processing, or packaging operations.