Brochure: GORE Mercury Control System for Coal-Fired Utilities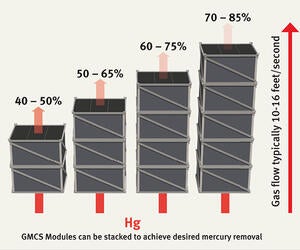 Brochures, English
The GORE Mercury Control System (GMCS) is a unique fixed sorbent system for capturing elemental and oxidized gas phase mercury from industrial flue gas. The system is based on discrete stackable modules that are installed downstream of a particulate collection system.
---
FOR INDUSTRIAL USE ONLY
Not for use in food, drug, cosmetic or medical device manufacturing, processing, or packaging operations.