Gore introduces new 9.0mL Protein Capture Device for affinity chromatography
Available commerically in March 2020, this new larger size device will provide researchers a potentially faster path to clinical trials by helping to improve throughput and productivity in bioprocessing process development.
---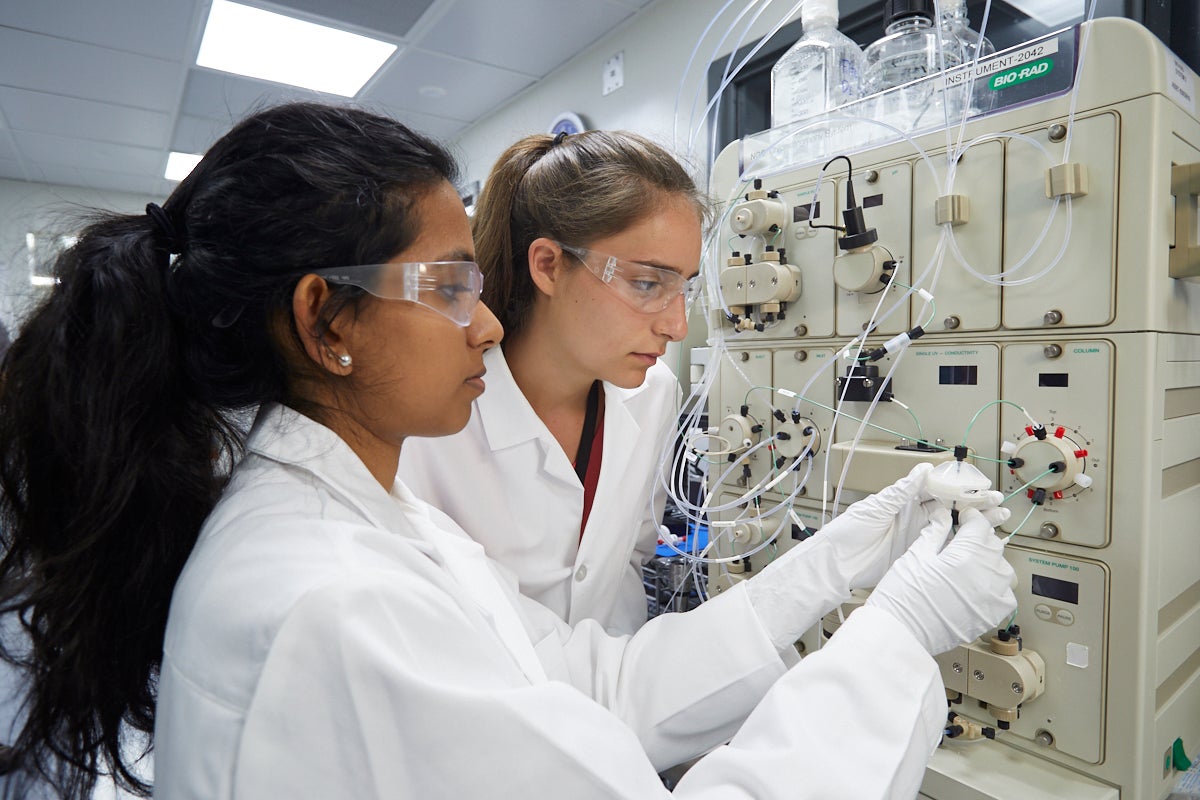 NEWARK, Del. (March 20, 2020) — W. L. Gore & Associates, Inc. ("Gore"), a global materials science company, today announced the commercial availability of its new 9.0 mL GORE® Protein Capture Device with Protein A.
This new 9.0 mL GORE® Protein Capture Device will enable improved throughput and productivity in lead generation and optimization and early process development with a demonstrated dynamic binding capacity of greater than 360 mg at 30 second residence time (18 mL/minute). By comparison, other commercial columns traditionally only offer improved process speed with low binding capacity, or improved capacity at long residence times - both of which can lead to significant process bottlenecks.
William Barrett, Ph.D. Product Specialist for Gore PharmBIO Products, noted some of the challenges in biomanufacturing that are driving Gore's chromatography product development roadmap.
"Traditional purification technology has not kept pace with drug trends over time. Monoclonal antibodies (mAb) titers have continually increased in the past several years averaging 3-5 g/L today and pushing higher," Barrett explained. "Protein A is often oversized or underutilized to gain flow and speed processing times to keep up pace with upstream productivity. There is a need to optimize the Protein A affinity purification to enable high flow rate and high binding capacities. De-bottlenecking the purification step and optimizing the use of materials can allow researchers in late stage drug discovery and early process development a potentially faster path to clinical trials and improved overall productivity, as large volumes of supernatant can be processed more quickly."
Recognizing that a new approach was needed, Gore launched the 1.0 mL and 3.5 mL GORE Protein Capture Devices with Protein A for drug discovery. These devices showed that Gore's proprietary ePTFE membrane composite could significantly improve process times in smaller-scale applications. The new launch of the larger 9.0 mL size device is significant because it demonstrates that this membrane technology can be scaled to larger sizes without losing performance benefits. There are plans to launch potential sizes from 50 mL and 200 mL devices in the near future.
About Gore
W. L. Gore & Associates is a global materials science company dedicated to transforming industries and improving lives. Since 1958, Gore has solved complex technical challenges in demanding environments — from outer space to the world's highest peaks to the inner workings of the human body. With more than 10,500 Associates and a strong, team-oriented culture, Gore generates annual revenues of $3.7 billion. gore.com
Media Contacts