Capture more mAbs in less time in bioprocessing process development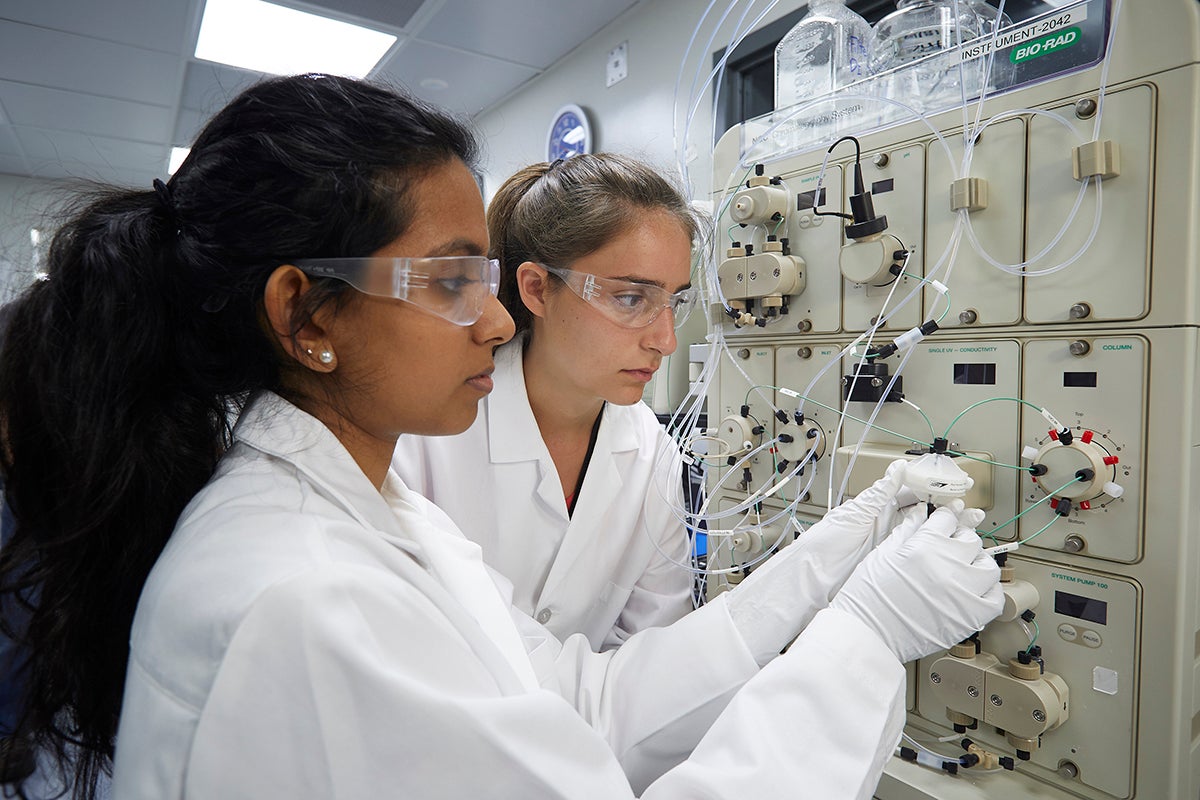 Alleviate the purification bottleneck with higher binding capacity at short residence time
Over the years, higher titers and other upstream process improvements have meant that Protein A columns could be over-sized and underutilized to gain flow and speed. Consequently, affinity purification is often the cause of process slowdowns and bottlenecks because traditional resin-based chromatography technology has not kept pace. *
*Reference: "Disrupting Downstream Process Bottlenecks." Genetic Engineering, June 14, 2018.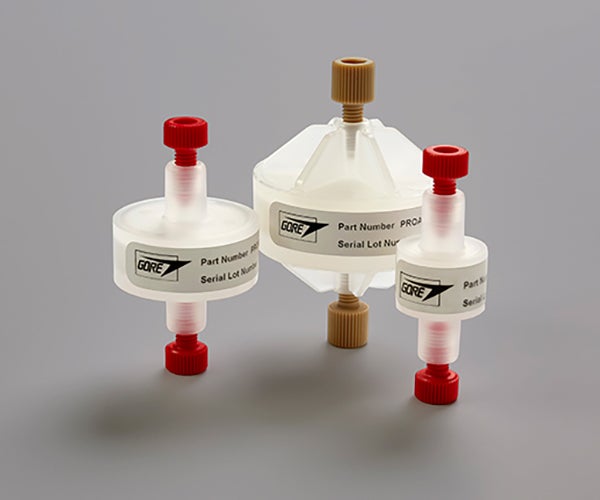 The family of affinity chromatography devices with Protein A: 3.5mL, 9.0mL and 1.0mL sizes shown.
By comparison, the GORE Protein Capture Device uses an innovative ePTFE membrane composite to optimize Protein A use by maximizing binding capacity at high flow rates. The new 9.0mL device has a demonstrated capacity of greater than 360mg at 30 seconds residence time to help scientists in lead generation and optimization and early process development improve throughput and productivity.
PERFORMANCE FEATURES, 9.0mL Device
High binding capacity ≥ 40 mg/mL
Short residence time 30 seconds
Demonstrated durability up to 100 cleaning cycles
See the comparison of the GORE Protein Capture Device 9.0mL vs. a traditional agarose column.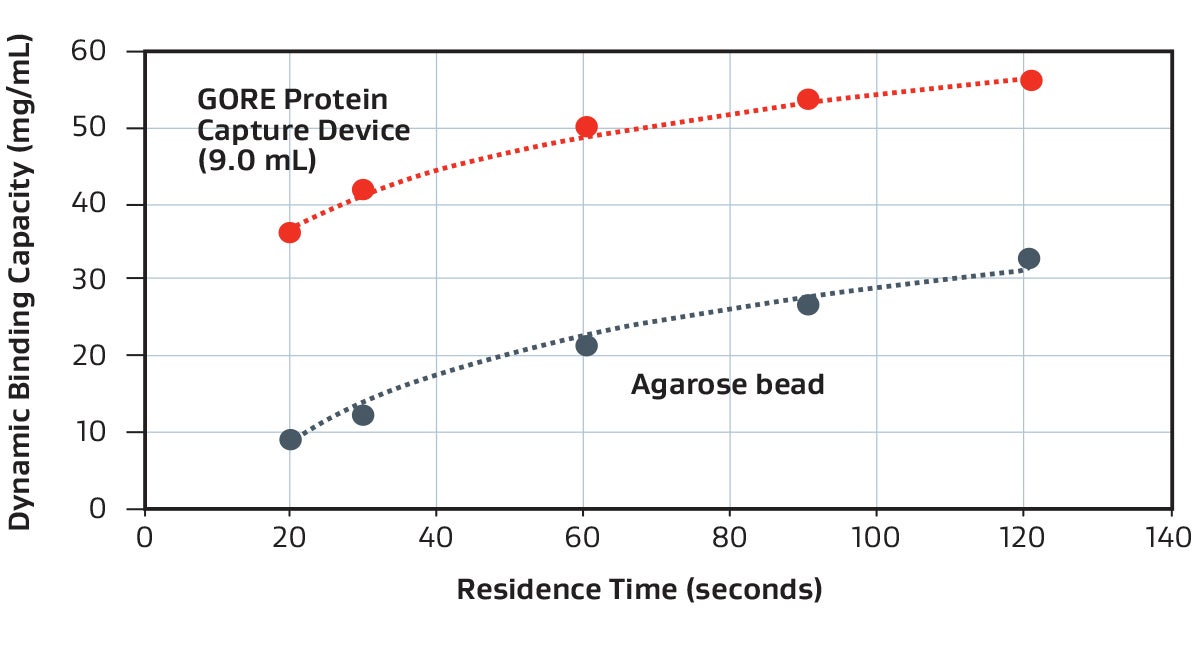 Applications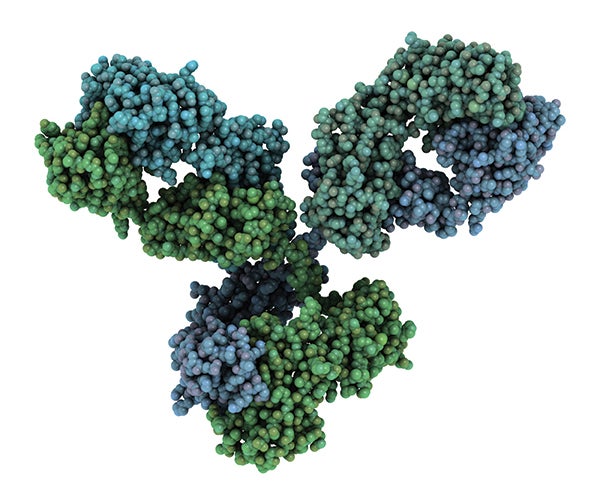 Designed for affinity purification in early drug discovery screening, late stage optimization, and process development for
monoclonal antibodies (mAbs)
next generation molecules that utilize the FC region for Protein A binding
The columns are compatible with standard chromatography systems and are currently available in 1.0mL, 3.5mL and 9.0mL sizes.
Ready to learn more? Download the Data Sheet for additional test results, specific test parameters and operating information.
Upcoming Events
Check back often for updated event information.
---
GORE and designs are trademarks of W. L. Gore & Associates.