Boost productivity with consistent scaling in biologic purification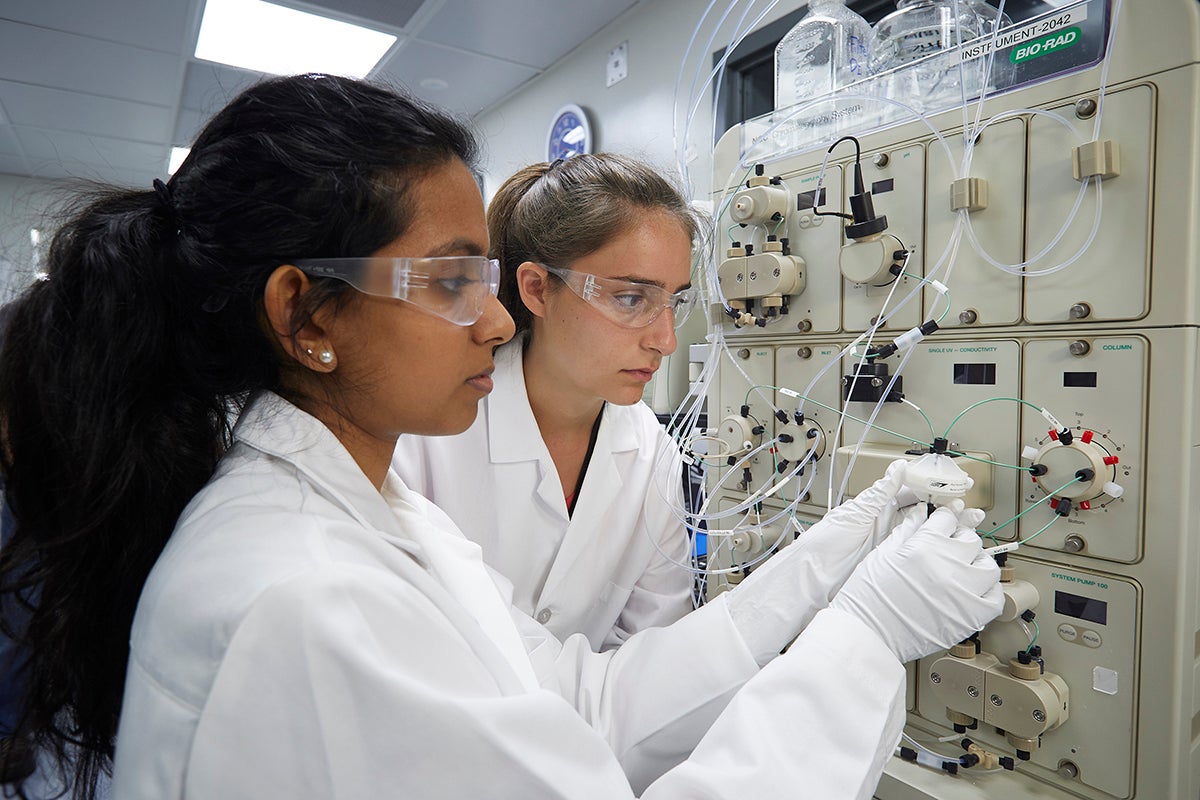 Alleviate the purification bottleneck with higher binding capacity at short residence time
Over the years, higher titers and other upstream process improvements have meant that Protein A columns could be over-sized and underutilized to gain flow and speed. Consequently, affinity purification is often the cause of process slowdowns and bottlenecks because traditional resin-based chromatography technology has not kept pace.*
*Reference: "Disrupting Downstream Process Bottlenecks." Genetic Engineering, June 14, 2018.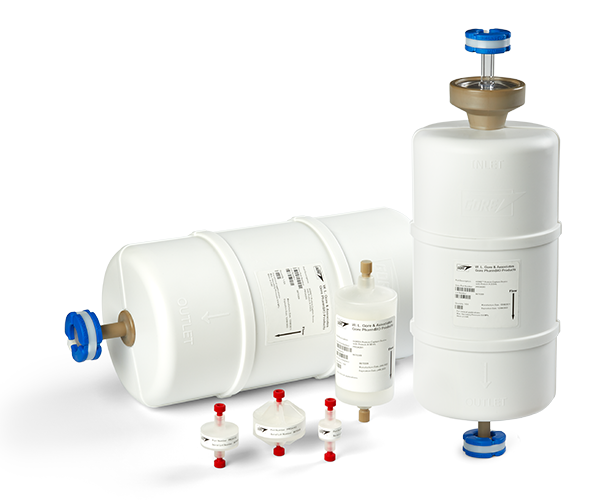 The family of affinity chromatography devices with Protein A: 1.0 mL, 3.5 mL, 9.0 mL, 58 mL, 116 mL, and 232 mL sizes shown
By comparison, the GORE® Protein Capture Device uses an innovative ePTFE membrane composite to optimize Protein A use by maximizing binding capacity at high flow rates and low pressure drop. The new 58mL device has a demonstrated dynamic binding capacity of 40g/L at 30 seconds residence time. Cycle times from 12.5 minutes** to 21 minutes*** have been demonstrated and may help scientists in process development and clinicals improve throughput and productivity. The consistent scaling across sizes and ability to operate at low pressure drop make it compatible with existing LC systems.
**Refer to Application Note: Rapid Cycling using the GORE® Protein Capture Device with Protein A, 58 mL for Clinical Applications
***Based on 3g/L titer of clarified CHO cell harvest at DBC10% of 40g/L at 30 seconds residence time loading and 20 seconds for other steps.
PERFORMANCE FEATURES, 58mL, 116 mL, and 232 mL Devices
Maintain Performance in cycling (up to 100 cleaning cycles)
High dynamic binding capacity (≥ 40 mg/mL) using human polyclonal antibody
Short residence time (30 seconds) for loading step
Low pressure drop 
Consistent elution width
Representative dynamic binding capacity of GORE Protein Capture Device 58mL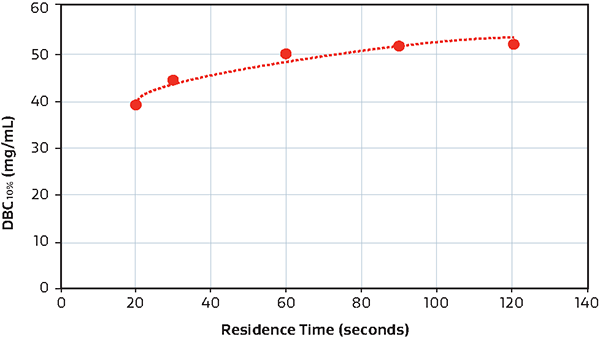 Applications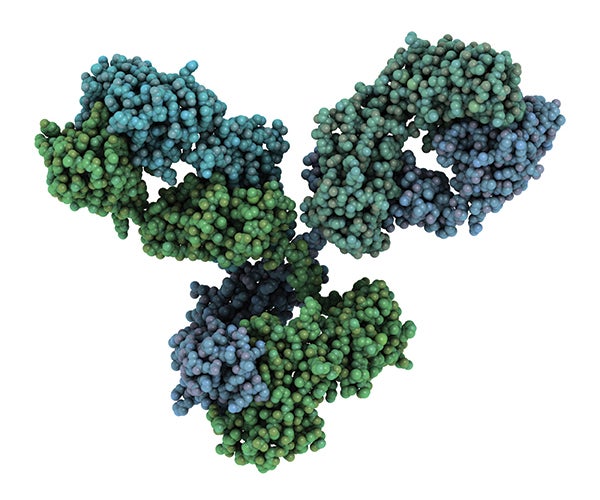 Designed for affinity purification in early drug discovery screening, late stage optimization, process development, and clinical bioprocessing for
monoclonal antibodies (mAbs)
next generation molecules that utilize the FC region for Protein A binding
The columns are compatible with standard chromatography systems and are currently available in 1.0mL, 3.5mL, 9.0mL and 58mL, 116mL, and 232mL sizes.
Ready to learn more?
Upcoming Events
---
GORE and designs are trademarks of W. L. Gore & Associates.