65 Years of Innovation
Gore began in a family home 65 years ago. Today, we continue building on our founders' dreams of improving lives through innovation.
Advancing the Fuel Cell Industry
From vehicles to homes to factories, Gore is fueling the future of clean energy across applications with our GORE-SELECT® Membrane. (Image credit: Panasonic)
Exploring the Origins of the Universe with Gore's Aerospace Technology
The James Webb Space Telescope is making history, capturing the deepest and sharpest images of the distant universe to date. (Image credit: NASA and STScl)
W. L. Gore & Associates
A materials science company focused on discovery, product innovation and rewarding careers for our Associates.
Explore Our Products
Combining industry expertise with product versatility, we create solutions for the most challenging environments — from implants in the human body, to clothing worn on expeditions to Mt. Everest, to electronic cables transmitting signals from Mars.
Learn About Our Technologies
We couple advanced technical capability with a commitment to creating industry-leading products that perform as promised.
More About Gore Technology
News & Events
Event
September 27, 2023 - September 28, 2023
Gore's Clean Energy team were in attendance at Booth 6C20 to unveil Gore's ground-breaking PEM for Water Electrolysis (WE) to the public for the first time.
Event
September 19, 2023 - September 21, 2023
Join W. L. Gore & Associates for BioProcess International, the largest BioProcessing event for learning how to accelerate promising biologics, cell & gene therapies towards commercial success.
Event
October 9, 2023 - October 13, 2023
The path to decarbonization depends on big investments in emerging technologies like water electrolysis (WE) using Proton Exchange Membranes (PEM). When it comes to managing the risks inherent in supporting new technologies like this, who you choose to partner with is critical to ensuring short- and long-term financial and technical success.
Careers
Your work at Gore can change lives. Perhaps your own.
It's not just another job. It's not just another career path. It really is a vehicle for personal growth.

Alicia, Medical Products Division
Learn More About Careers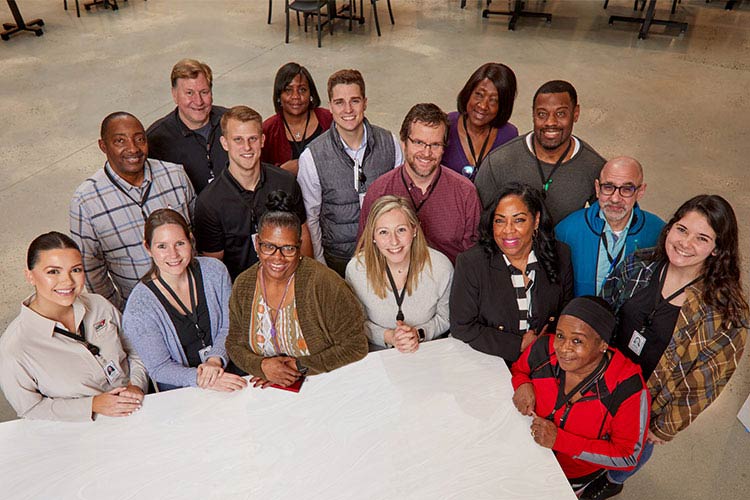 Learn More About Careers