Brochure: GORE® MEMS Protective Vents – Style 300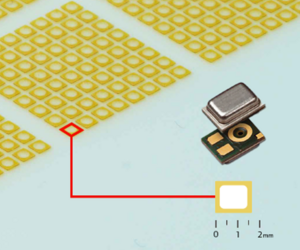 Brochures, English
Greater protection. Simpler design.
The GORE® MEMS Protective Vents - Style 300 is installed inside the MEMS microphone during the microphone packaging process to provide component-level IP68 water and dust protection without any special handling during the circuit board assembly process.
Our pioneering venting solution eliminates the need for a separate acoustic vent installed on the housing, reducing complexity and saving space in the acoustic channel of water-protected devices.