Data Sheet & Installation Guide: GORE® MEMS Protective Vents – Style 100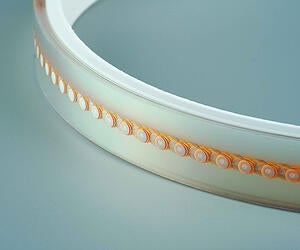 Data Sheets, Installation Guides, English
The current methods used during circuit board assembly to protect MEMS microphones can cause performance degradation, significant yield losses and higher manufacturing costs. With GORE MEMS Protective Vent Style 100, industry-leading protection and acoustic performance can be seamlessly installed during circuit board assembly.
---
FOR INDUSTRIAL USE ONLY
Not for use in food, drug, cosmetic or medical device manufacturing, processing, or packaging operations.