Brochure: GORE® MEMS Protective Vents – product models Style 100, Style 200 and Style 300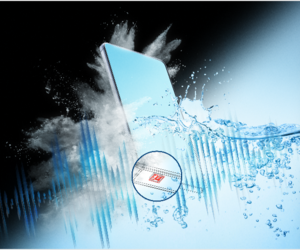 Brochures, English
GORE® MEMS Protective Vents provide proven protection for MEMS microphones during high-volume assembly of printed circuit boards.
Our venting solutions prevent particle contamination and pressure build-ups, while still allowing for in-process acoustic testing and seamless integration.
In an industry first – our latest venting solution, the GORE® MEMS Protective Vents – Style 300, also provides component-level IP68 water and dust ingress protection for mobile devices.