Dramatic Waterborne Moon Lights Keep Shining with GORE® Protective Vents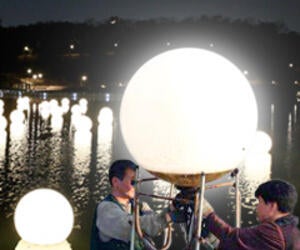 Case Studies, United States
S&D International Co., Ltd. is one of Korea's leading luminaire manufacturers. Their Moon Light is designed to provide dramatic illumination while floating on water. S&D partnered with Gore to achieve an easy-to-install solution to all the environmental challenges – including wide temperature fluctuations, seal-stressing pressure differentials, and protection from ingress of contaminants and water – that could compromise the Moon Lights' beauty and reliability.
---
Situation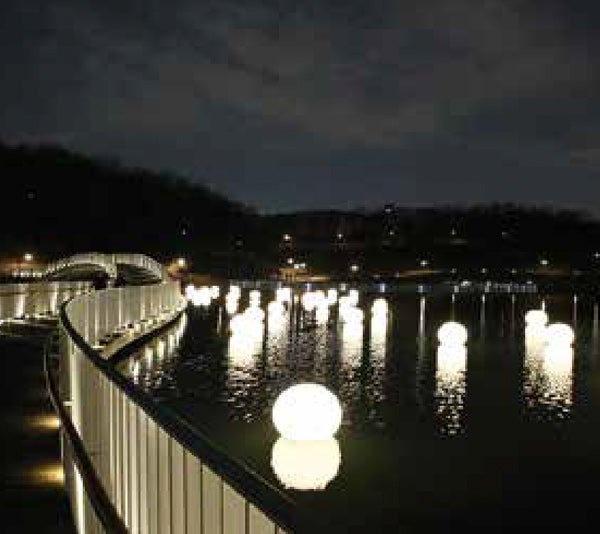 S&D International Co., Ltd. ("S&D") is a leading Korean luminaire manufacturer that partners with global lighting companies to provide a wide range of high-quality products. The Moon Light is designed to float on water, and the temperature inside the light can rise up to about 60 °C from the extreme heat during the day. However, the cold water at night can cause the temperature inside the light to drop to 20 °C.
Challenge
These daily temperature fluctuations caused extreme pressure differentials inside the Moon Light's housing, resulting in constant stress on the seals. Over time, this allowed water and harsh contaminants to enter the housing causing the seals to fail. As a result, the electronics inside the lights were compromised, and they also began to fail. Further complicating the situation, maintenance and repair were very difficult because the lights float on water.
Since the design could not be modified, S&D's product development team considered drilling a small hole in the housing to help equalize pressure. However, water and harsh contaminants could still enter the housing — including dirt, dust, insects, heavy rain, and hail. They also considered tightening the seals with more screws, but there was no guarantee that this would solve the problem long-term. Ultimately, the team decided they needed a reliable solution that could be easily retrofitted into the existing design to equalize pressure rapidly while preventing water and harsh contaminants from entering the housing. Because these lights were already installed on water, they needed to identify, test, and integrate their solution quickly.
Solution
Kwang-Hyun Na, S&D's Assistant Manager of Development, contacted Gore to provide assistance in selecting the best venting solution to solve their application needs quickly. Gore's engineers collaborated with S&D's product development team to understand the specific challenges, provide several venting samples, and test alternative designs — all to ensure that the right vent was selected for their Moon Lights.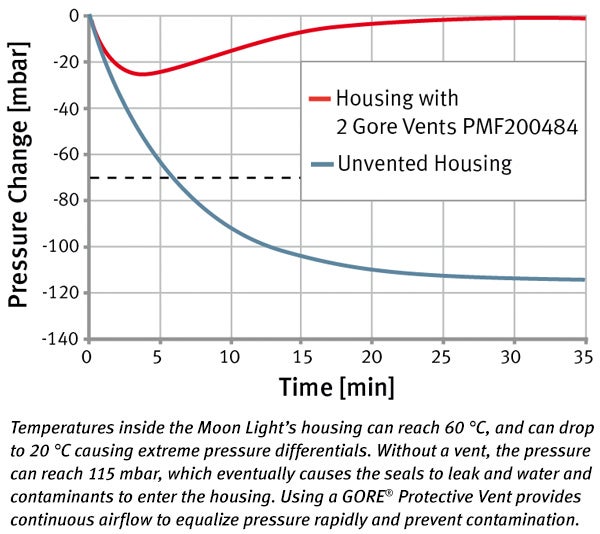 The team determined the best position for the vent in the existing design to minimize the effect on the aesthetics and maximize protection and airflow. Initial testing indicated that due to the size and large amount of free space inside the housing, an airflow of 5000 ml/min was needed to equalize pressure differentials and prevent the seals from leaking during daily temperature fluctuations. To solve these issues, Gore's engineers recommended the GORE® Protective Vent with snap-fit construction (PMF200484). Each Moon Light required two vents that were quickly and easily retrofitted into their existing design.
According to Kwang-Hyun Na, Gore's global team responded quickly with resources to evaluate the problem and provide a robust solution. "Gore's knowledge of luminaires and the issues we were encountering helped us solve our problem with minimum interruption in production."

FOR INDUSTRIAL USE ONLY
Not for use in food, drug, cosmetic or medical device manufacturing, processing, or packaging operations.